Authentic Pasta Carbonara is easy to make, full of bacon flavor, and smothered in a cheesy egg sauce that will make you crave more.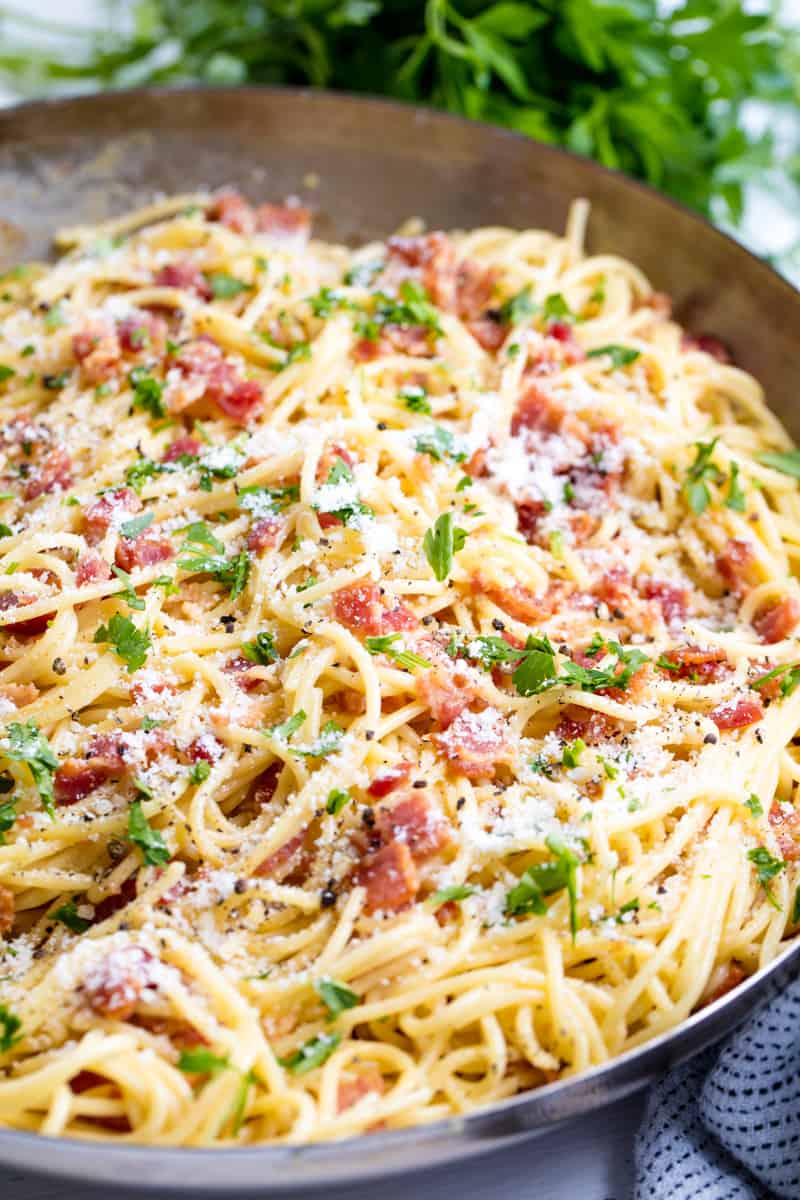 What is the origin of pasta carbonara?
Pasta carbonara originates in the Rome region of Italy. No one knows the exact story behind the origination of the dish, but we do know where the location where the dish comes from. The word carbonara in Italian has to do with charcoal so many theories of the origin involve coal miners making the dish. However it came to be, the popularity of the dish increased throughout Italy and spread throughout the world after World War II.
How to reheat pasta carbonara:
It is best to reheat pasta carbonara over the stove, and not in the microwave. Toss pasta in a skillet over medium-high heat for about 5 minutes until heated through. If the pasta appears dry, add olive oil 1 teaspoon at a time until the pasta no longer looks dry.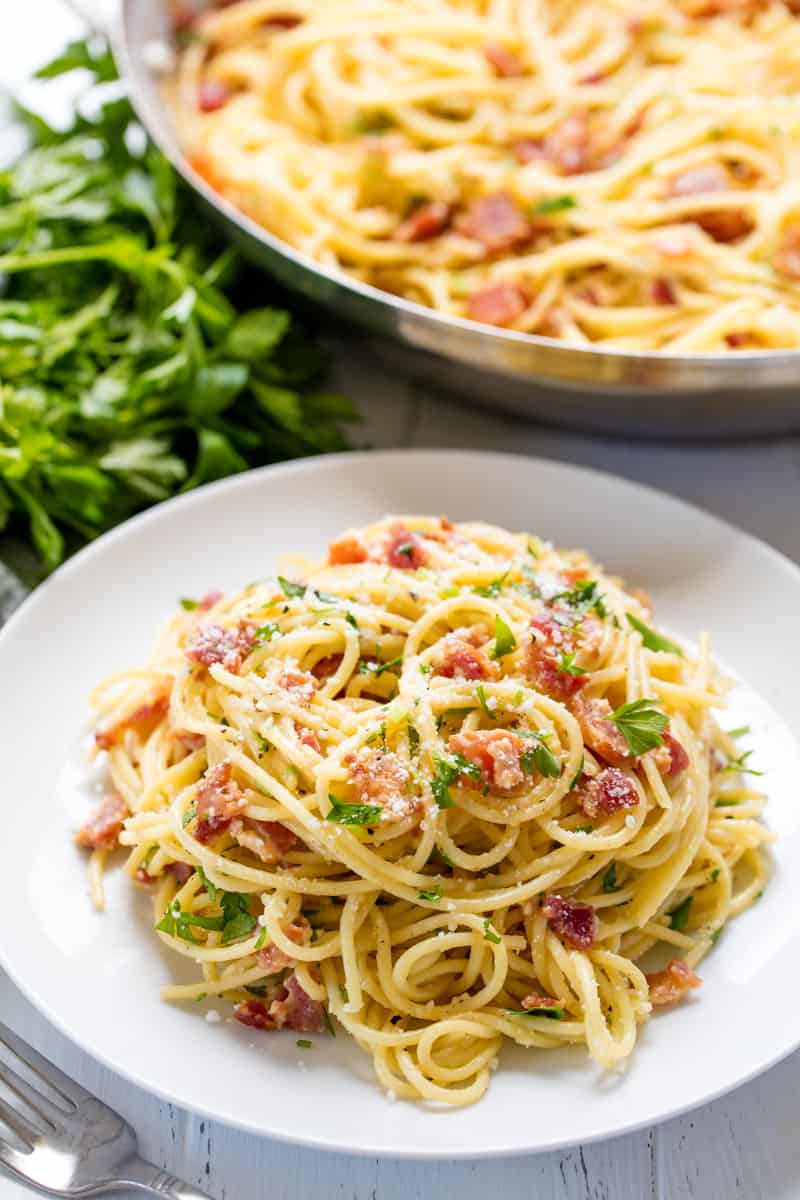 What kind of pasta should I use to make carbonara?
Any kind of pasta can be used to make pasta carbonara, as carbonara refers to the sauce itself. Many times you will see a spaghetti type pasta used to make this dish, but other pasta shapes can be used as well.
What if I'm allergic to eggs?
Check out my recipe for Eggless Spaghetti Carbonara for those who are allergic to eggs or simply don't want to use them.
If you like this recipe, you may be interested in these other Italian pasta recipes:
Watch the video below where Rachel will walk you through every step of this recipe. Sometimes it helps to have a visual, and we've always got you covered with our cooking show. You can find the complete collection of recipes on YouTube, Facebook Watch, or our Facebook Page, or right here on our website with their corresponding recipes.