Bang Bang Shrimp is a popular seafood dish that's crispy, savory, and spicy all at the same time! This dish is perfect as a party appetizer or as a main course served with rice or noodles.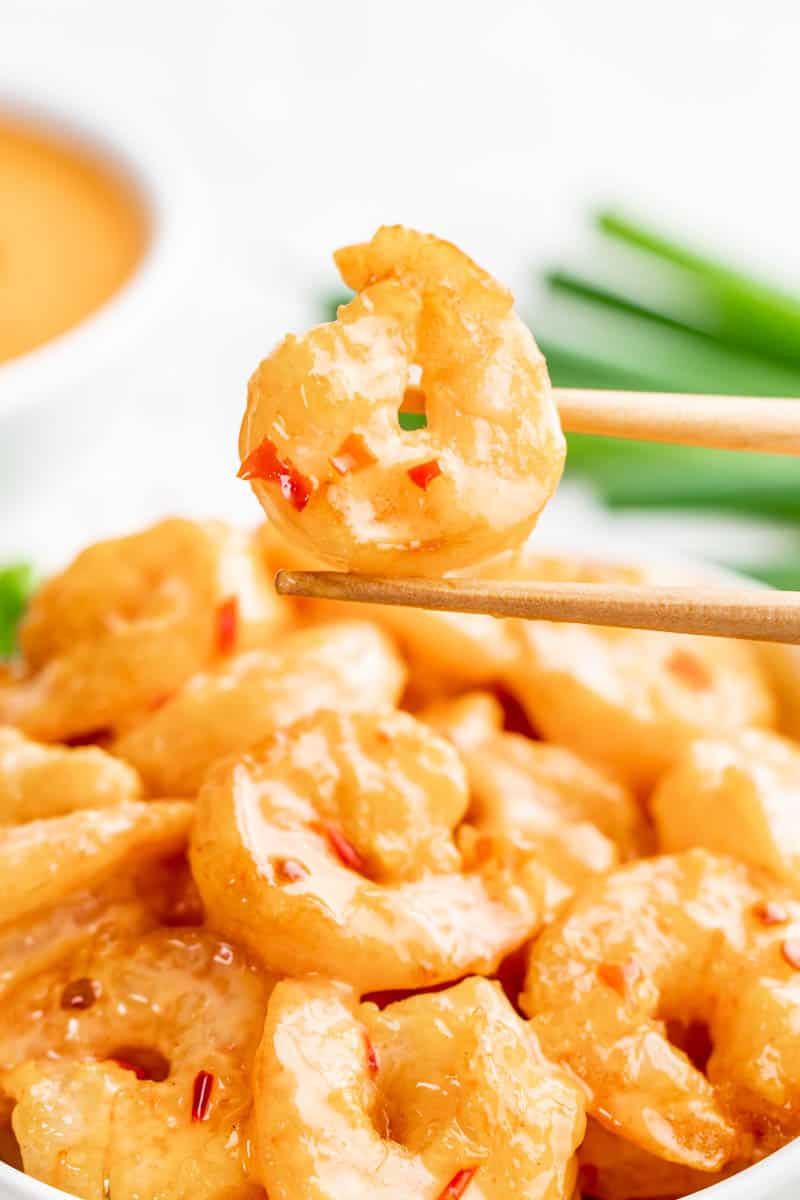 Bang Bang Shrimp is a seafood lover's dream come true! This recipe is the perfect combination of crispy shrimp coated in a delectable and spicy sauce. The shrimp itself is juicy and tender on the inside and crisp on the outside, which makes it perfect for dipping into the flavorful sauce. The secret to making the perfect Bang Bang Shrimp is the right balance of heat, sweetness, and tanginess in the sauce. With this easy-to-follow recipe, you'll have a restaurant-quality dish right in your own kitchen in no time. It is perfect for sharing as an appetizer or serving as a main course with rice or noodles. Get ready to indulge in some of the best Bang Bang Shrimp you've ever tasted!
Egg Substitutions
If you're allergic to eggs or just don't like them, you can substitute melted butter or cream for the egg whites in this recipe. Mix 1/4 cup of melted butter or cream with the cornstarch, salt, and white pepper, and use it to coat the shrimp instead of the egg mixture.
Cooking Tips for Bang Bang Shrimp
Make sure all of your ingredients are prepped and ready to go before you start cooking.
Use a heavy-bottomed pot for frying to avoid burning the shrimp.
Don't overcrowd the pot when frying the shrimp to prevent them from sticking together.
Use a slotted spoon or spider strainer to remove the shrimp from the hot oil.
Toss the shrimp in the bang bang sauce while they're still hot to help the sauce stick better.
Serving Suggestions
Bang Bang Shrimp is a versatile dish that can be served in many ways. You can serve it as an appetizer at a party or as a main course for dinner. If you're serving it as an appetizer, you can plate it on a large platter and garnish it with sliced green onions. For a more formal dinner party, you can plate the shrimp individually with a small amount of rice or noodles and some steamed vegetables on the side. You can also add some fresh lime wedges on the side to add a citrusy touch
What size of shrimp should I use for this recipe?
We recommend using jumbo or extra-large shrimp for the best results
How do I know if the oil is hot enough for frying?
Use a thermometer to make sure the oil is at 350 degrees Fahrenheit before frying the shrimp.
How spicy is this dish?
The level of spiciness can be adjusted by adding more or less sriracha sauce, based on your personal preference.
Can I make the coating extra crispy?
Absolutely! To make a thicker, crunchier coating, double the cornstarch.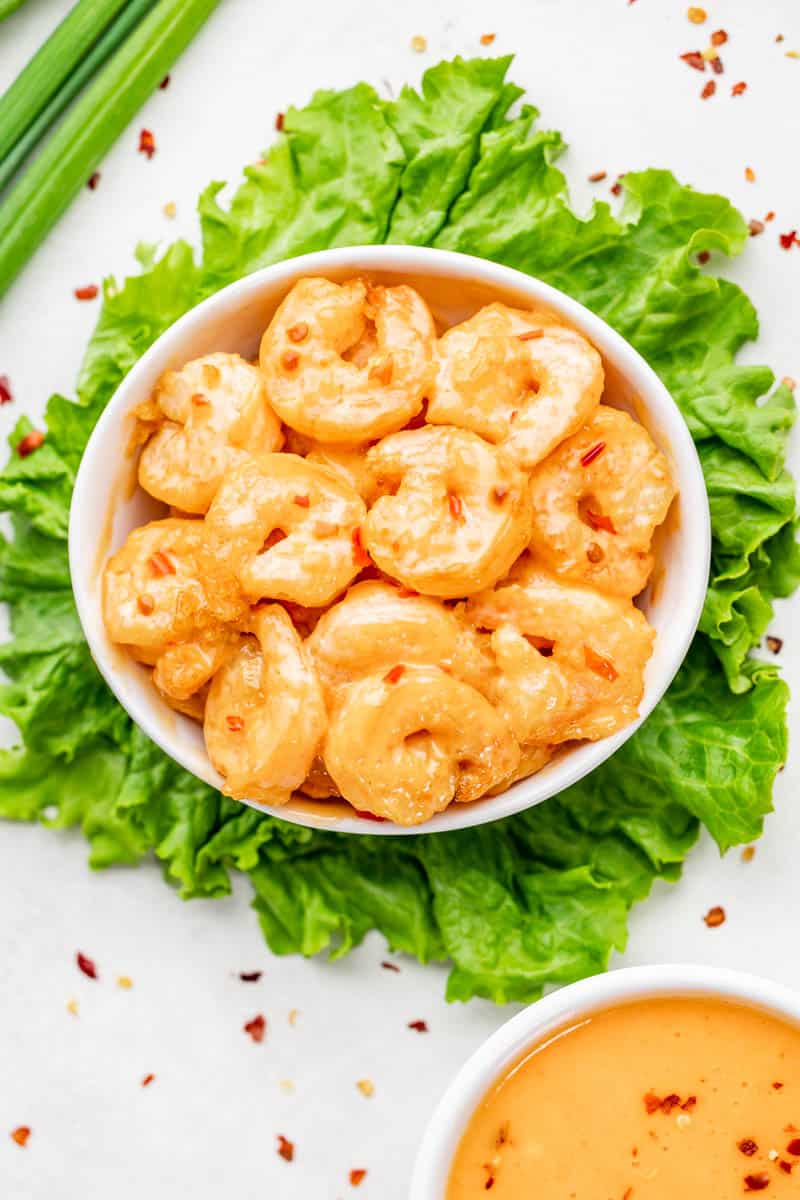 Storage & Reheating Instructions
Bang Bang Shrimp is best served hot and fresh. Leftovers can be stored in an airtight container in the refrigerator for up to 2 days. Reheat the shrimp in a 350-degree Fahrenheit oven for 5-10 minutes until heated through.
If you like this recipe, you may be interested in these other delicious shrimp recipes: