Experience the magic of Asian cuisine with this exquisite honey walnut shrimp dish. The perfect harmony of crunchy shrimp and velvety honey walnut sauce will make it an instant favorite at your dinner table.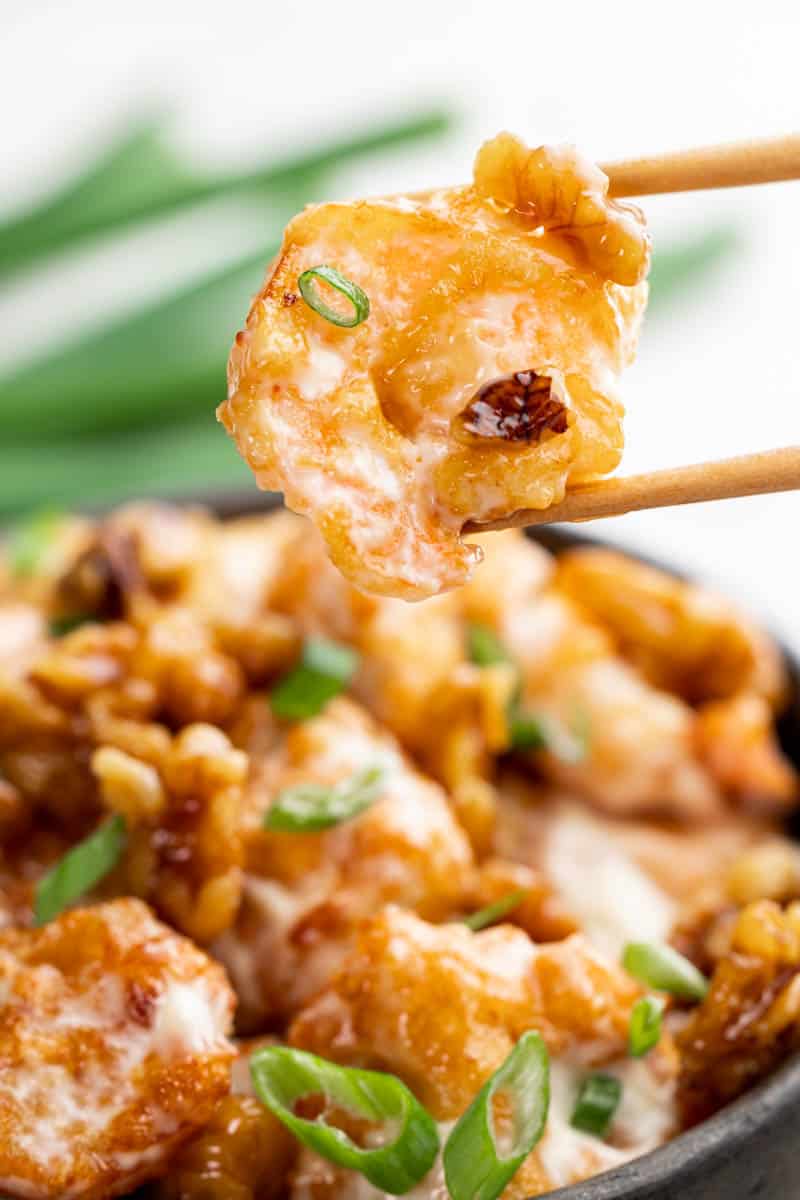 Honey walnut shrimp is a true celebration of Asian cuisine, combining the irresistible crunchiness of perfectly fried shrimp with the rich, sweet flavors of a honey walnut sauce. This dish is sure to become a staple in your cooking repertoire, as its mouthwatering textures and flavors will leave everyone at the table craving more. Inspired by the classic Chinese dish, our recipe pays homage to its origins while adding a modern twist.
Recipe Origins
Honey walnut shrimp has its roots in Cantonese cuisine, a regional Chinese culinary tradition known for its emphasis on fresh ingredients, intricate cooking techniques, and delicate flavors. This dish showcases the Cantonese love for seafood and their mastery of deep-frying, creating a harmonious blend of flavors and textures. As a popular dish in Chinese-American cuisine, honey walnut shrimp has become a beloved favorite in restaurants and home kitchens alike, symbolizing the fusion of cultures and the continuous evolution of culinary traditions.
For those looking to dive deeper into authentic Chinese cuisine, Made With Lau – run by the Lau family – shares generations of Chinese cooking knowledge and experience. Their recipes and cooking tips, rooted in cultural authenticity, provide invaluable insights. They are a great way to expand your culinary horizons and appreciate the art of Chinese cooking.
What size shrimp should I use for this recipe?
Extra-large or jumbo shrimp work best for this recipe, as they provide a satisfying bite and hold up well during the frying process. However, you can also use large shrimp if you prefer.
Can I use an air fryer instead of deep-frying the shrimp?
Yes, you can use an air fryer to cook the shrimp. Preheat your air fryer to 400°F, place the coated shrimp in a single layer in the air fryer basket, and cook for 8-10 minutes or until golden brown and cooked through. Be sure to flip the shrimp halfway through the cooking time for even browning.
Is there a dairy-free option for the honey walnut sauce?
Absolutely! You can substitute the heavy cream with coconut cream or a dairy-free alternative like oat milk or soy milk. The sauce will still be creamy and delicious while accommodating dairy-free diets.
Can I use other nuts in place of walnuts?
Yes, you can replace the walnuts with other nuts like pecans or almonds. Simply follow the same steps for glazing and cooking the nuts, and you'll have a delicious variation on the traditional honey walnut shrimp recipe.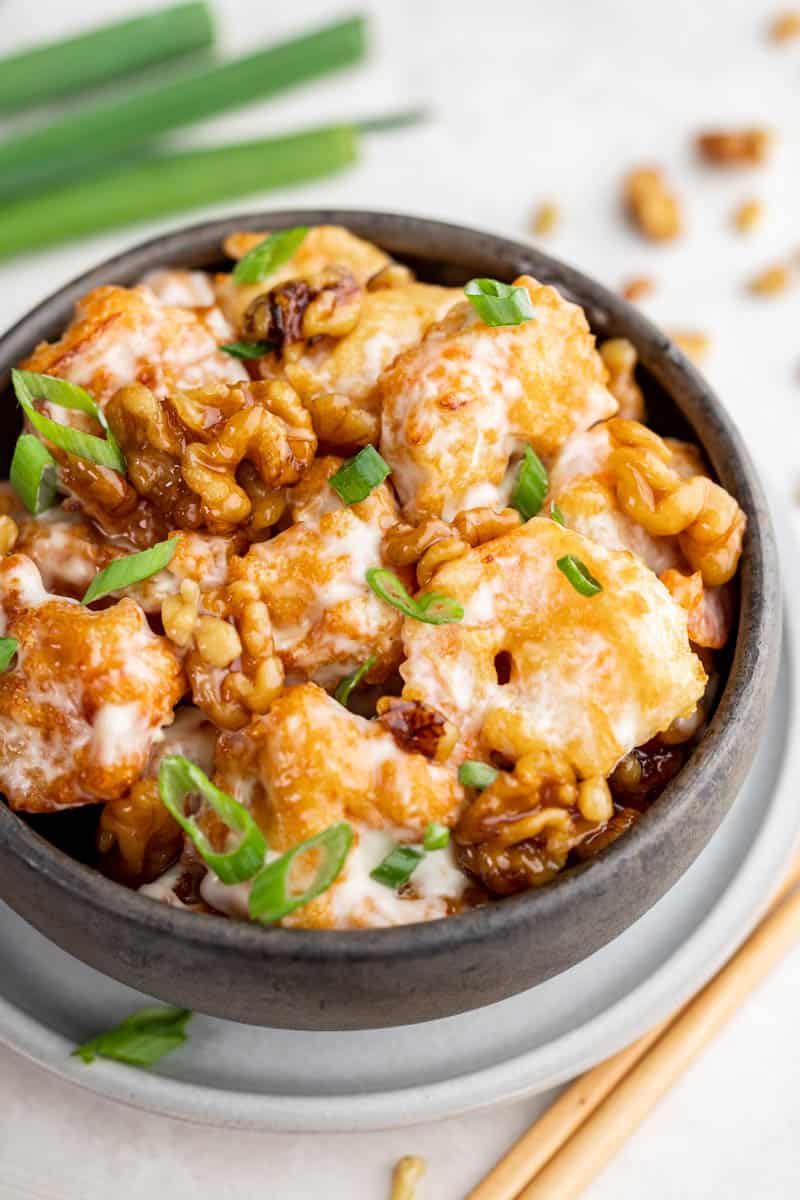 Serving Suggestions
Honey walnut shrimp pairs beautifully with steamed jasmine rice or noodles for a complete meal. You can also serve it alongside other classic Asian dishes like vegetable stir-fry, spring rolls, or dumplings for a true Asian feast.
Storage & Reheating Instructions
Store leftover honey walnut shrimp in an airtight container in the refrigerator for up to 3 days. To reheat, simply place the shrimp on a baking sheet and bake at 350°F for 10-12 minutes, or until heated through. For best results, reheat the sauce separately in a saucepan over low heat and drizzle over the reheated shrimp just before serving.
Related Recipes
If you like this recipe, you may also be interested in some of our other American-Chinese seafood favorites: