Craving something savory and satisfying? Honey Garlic Shrimp is the perfect solution! With juicy shrimp, tender snap peas, and a mouthwatering sauce, it's sure to satisfy your taste buds and wow your friends and family every time.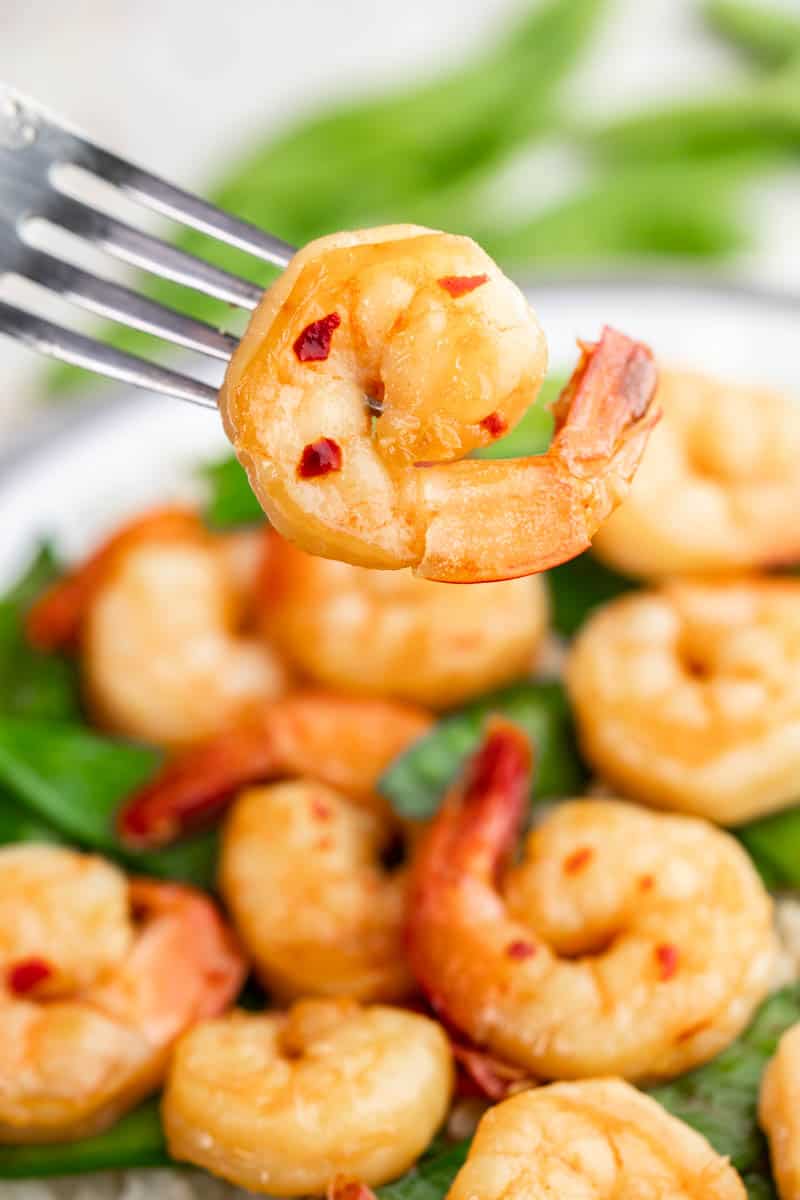 Looking for a new and delicious way to enjoy shrimp? This Honey Garlic Shrimp recipe is sure to become a staple in your meal planning! With tender, succulent shrimp coated in a sweet and savory garlic sauce, this dish is packed with flavor and perfect for seafood lovers. Plus, the addition of snap peas adds a fresh, crisp crunch that balances out the rich flavors of the sauce. Whether you're a seasoned shrimp enthusiast or new to the seafood scene, this recipe is easy to make and perfect for any level of cooking experience.
Can I substitute the snow peas with another vegetable?
Yes! Instead of snow peas, you could use snap peas, fresh steamed green beans, broccoli, or asparagus as a substitute.
How can I make this recipe spicier?
Increase spiciness by simply adding in more red pepper flakes.
Can I double the sauce recipe?
Absolutely! If you want it super saucy, double the sauce recipe.
How long should I marinate the shrimp?
Marinate the shrimp for 15-60 minutes but no longer, as shrimp can become rubbery if over-marinated.
Can I substitute honey with maple syrup
To substitute honey with maple syrup, use an equal amount of maple syrup as you would honey. Keep in mind that the sweetness level of honey is higher than maple syrup, so you may want to adjust the amount of sweetener used in the recipe accordingly.
Serving Suggestions
This dish pairs perfectly with a side of steamed rice or quinoa, and you can also add a sprinkle of sesame seeds for extra flavor and crunch.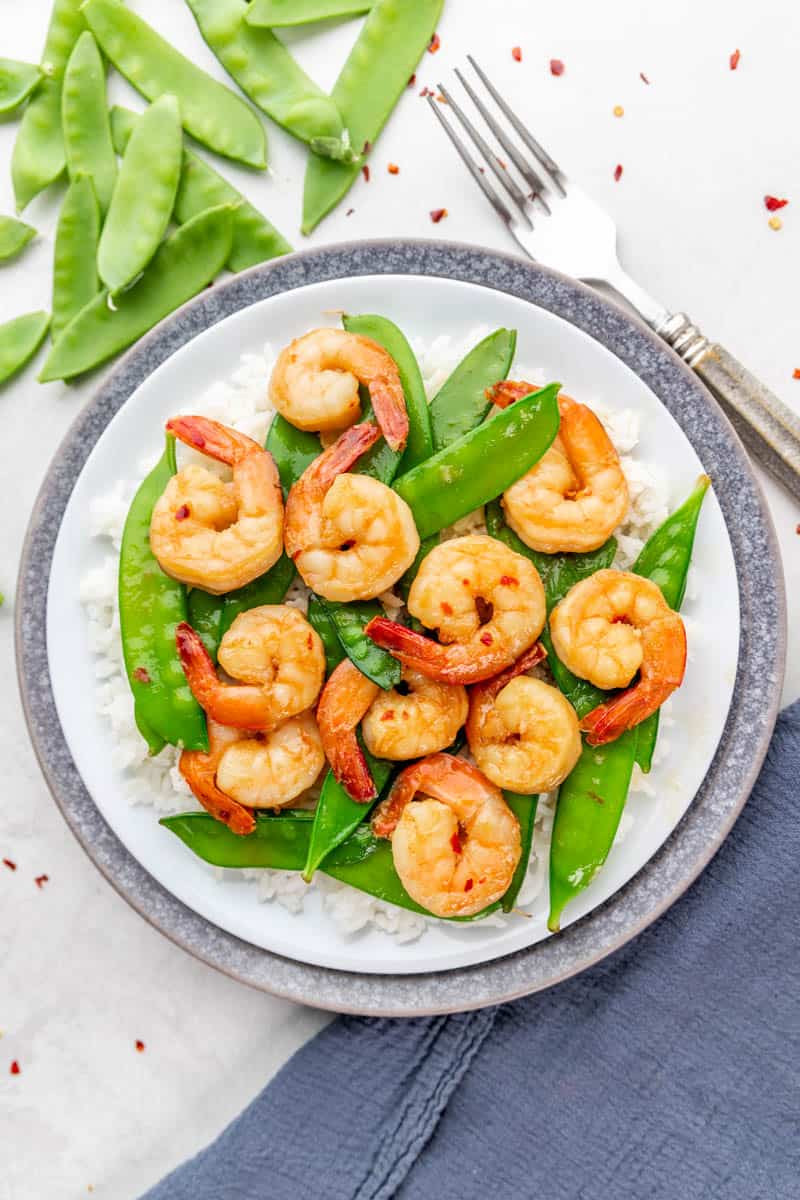 Storage & Reheating
Leftovers can be stored in an airtight container in the fridge for up to 3 days. To reheat, simply microwave or heat in a pan on the stove until warmed through.
If you like this recipe, you may be interested in these other delicious shrimp recipes: