Nutty brown butter is infused with garlic in this incredibly easy pasta side dish. Brown Butter Garlic Angel Hair Pasta is a quick and versatile side dish that you'll use again and again.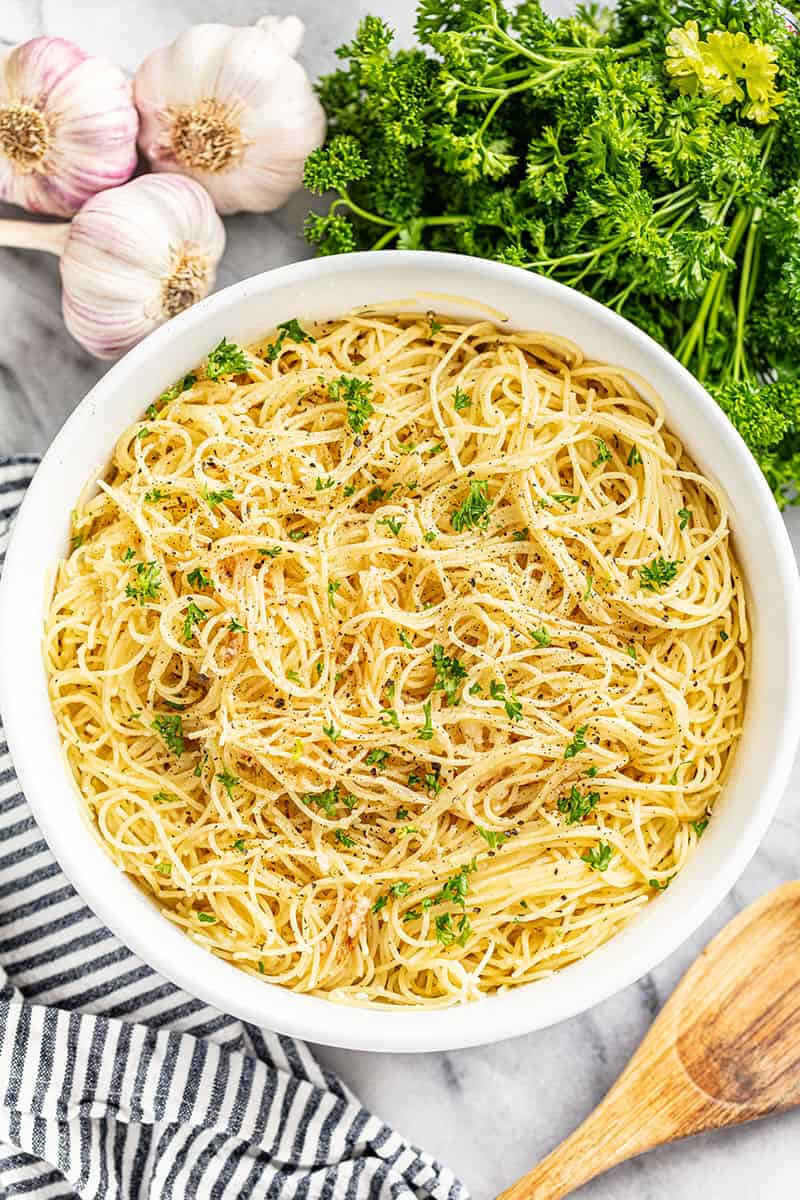 The nutty flavor of brown butter adds a little flair to this simple, easy dish. Toss some grilled chicken (or fish) and veggies over it for a complete meal, or serve it as a simple side. It's plain enough that the pickiest of child eaters will still eat it, and delicious enough that the grown ups will all be happy too. This has been a go-to side dish for years. It works with practically anything, and we can easily swing it into a whole meal which makes this one a keeper.
You can totally do this without browning the butter, but that brown butter adds such a nice touch, it's worth the extra few minutes of effort. The garlic cloves infuse the butter with garlic flavor which is just so dang tasty. We love the sediments left in the bottom of the pan after making brown butter. With the garlic, we can't help but clean off the bottom of the pan with a piece of crusty bread. Stop telling yourself "don't fill up on bread!" You won't be able to resist.
What herbs can I add to this dish?

We highly recommend you play around with changing up the flavors in this dish by garnishing it with a little tarragon. We absolutely love tarragon and it is so fun to use it to switch things up a bit and add a little "gourmet" feel to such a simple dish.

Pasta Options:

We like to use what we have on hand rather than rushing to the store if it's not necessary. Angel hair is the preferred pasta for this side dish, but you can always substitute with any long noodle pasta such as capellini, vermicelli, or even spaghetti.

How can I turn brown butter garlic angel hair pasta into a main course?

This dish calls for such simple ingredients, that you can easily pair it with just about anything. We recommend adding grilled fish or a simple lemon chicken to make this a more filling meal. For a well-balanced dish, add in your favorite roasted veggies with your preferred meat. Zucchini, halved cherry tomatoes, eggplant, green beans, and peas would all complement this dish nicely. Simply grill with your chicken or fish, or roast in the oven and then toss together with the pasta.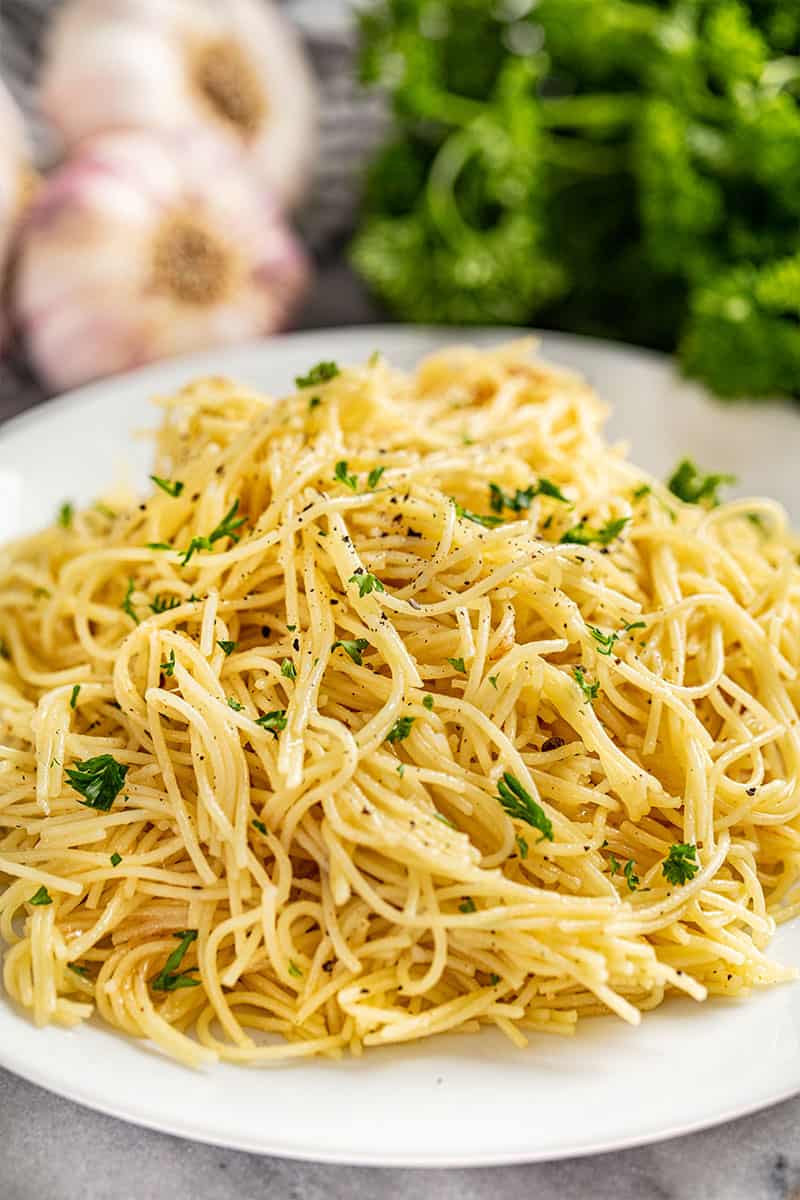 If you like this recipe, you may be interested in these other delicious pasta recipes:
Watch the video below where Rachel will walk you through every step of this recipe. Sometimes it helps to have a visual, and we've always got you covered with our cooking show. You can find the complete collection of recipes on YouTube, Facebook Watch, or our Facebook Page, or right here on our website with their corresponding recipes.