Let me let you in on a little secret: the world of pizza toppings is vast and wondrous. But among them all, this blend of sweet, tart blackberries, aromatic basil, and creamy ricotta has captured my heart. It's as if these ingredients were meant to dance together on a pizza crust stage, and every bite is a standing ovation.

The sweet and tart of the blackberries, the punch of basil, the creaminess of the ricotta….it all comes together so fantastically that this pizza always ends up not just being eaten, but absolutely devoured.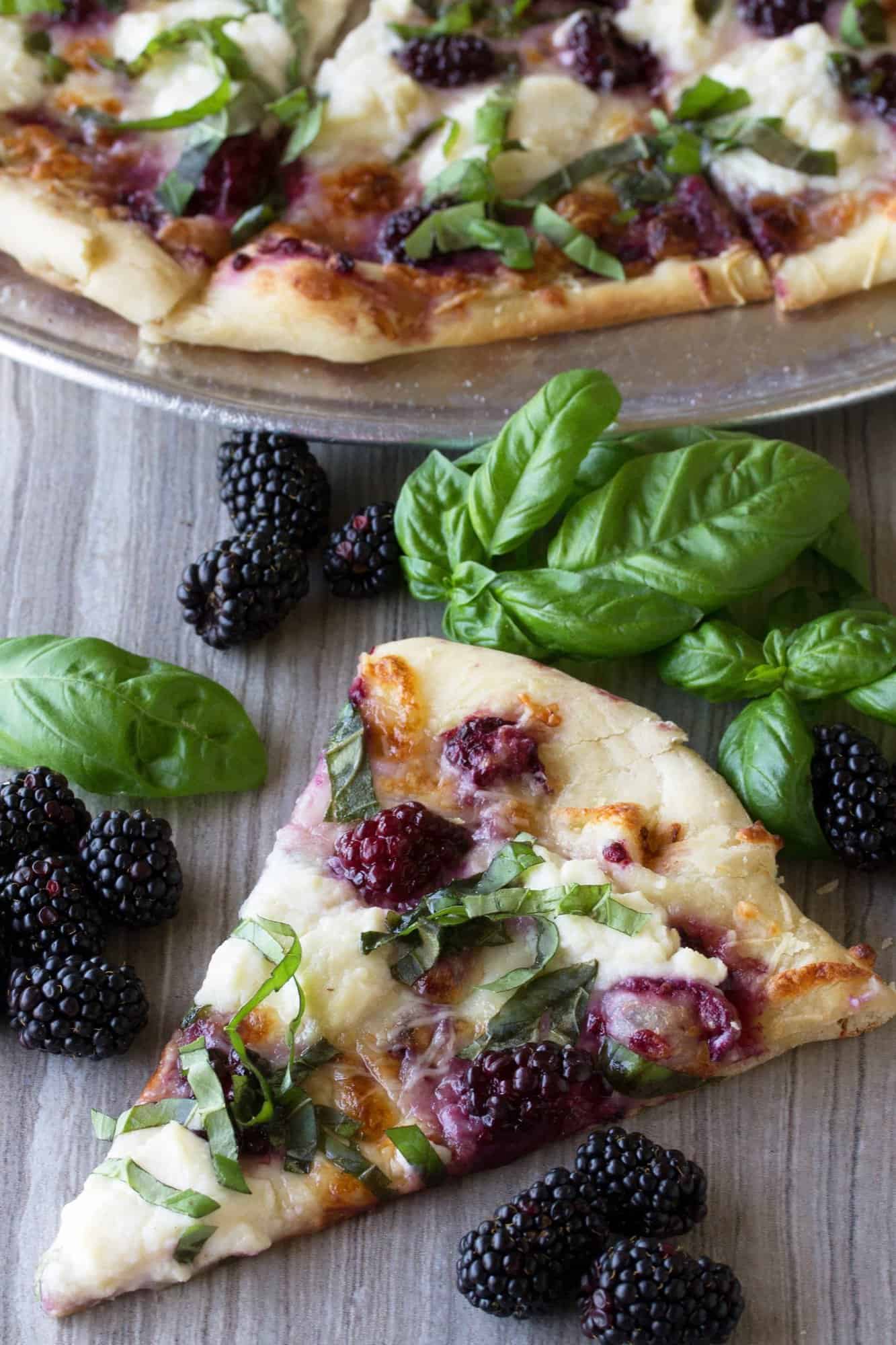 Why You'll Love This Pizza
Flavor Affair: It's not just a pizza; it's a love story. The blackberries offer both sweet and tart notes, pairing delightfully with the sharpness of basil and the gentle embrace of ricotta.
Texture Wonderland: Thin crust pizzas have this magical way of letting the toppings shine, and this combo is no exception. The crust crisps up nicely, contrasting with the creamy dollops of ricotta and juicy blackberries.
Simplicity at Its Best: I'm all for gourmet, but who said gourmet needs to be complicated? This pizza is a breeze to put together but delivers a culinary experience fit for royalty.
Frequently Asked Questions
Can I use a different type of crust?
Absolutely! While this recipe recommends a thin crust, feel free to use your preferred type. Adjust the baking time accordingly.
Are frozen blackberries suitable?
Yes, but ensure they're thawed and drained to prevent excess moisture on the pizza.
What other cheeses would work well?
While this combination is delightful, you can also try goat cheese or feta for a different flavor profile.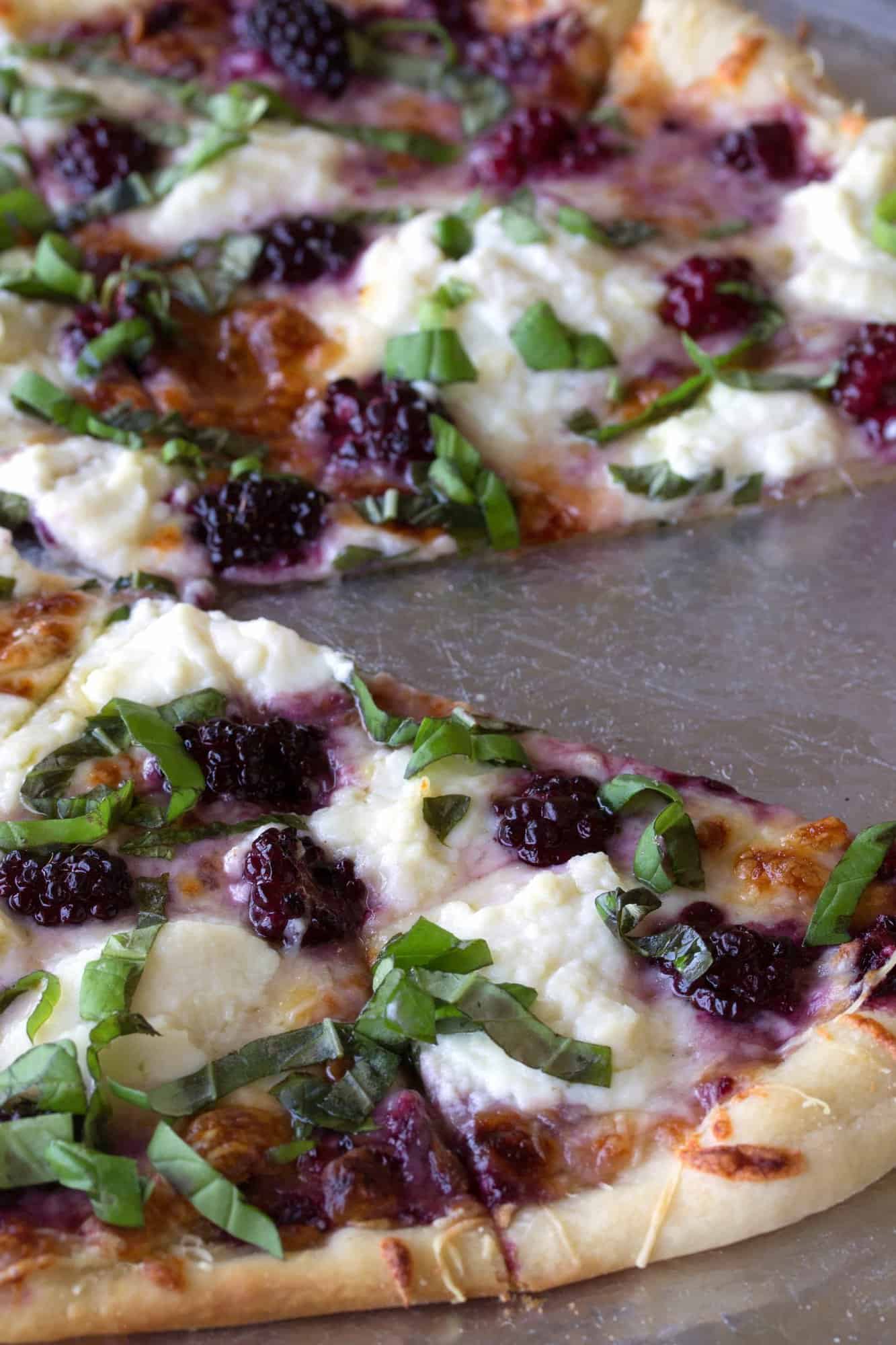 Variations
No blackberries? Try blueberries or figs.
Like things spicy? Add a drizzle of chili oil or sprinkle some red pepper flakes on top.

Want to add a sauce? Drizzle with honey or balsamic glaze to elevate the flavors.

Need more toppings? Try adding some sliced prosciutto just before serving or try spoonfuls of burrata.
Storage and Reheating Instructions
Store any leftover slices in an airtight container in the refrigerator for up to 3 days. When you're ready to dive back in (because let's face it, you will be), preheat your oven to 375 degrees and bake for about 10 minutes. The goal is to revive that crispy crust while ensuring the toppings are heated through. Microwaving is quick but might leave you with a slightly softer crust.