Dress up your pizza with something a little different in this Blackberry Basil Ricotta Pizza. It's elegant. It's simple. And it's totally delicious!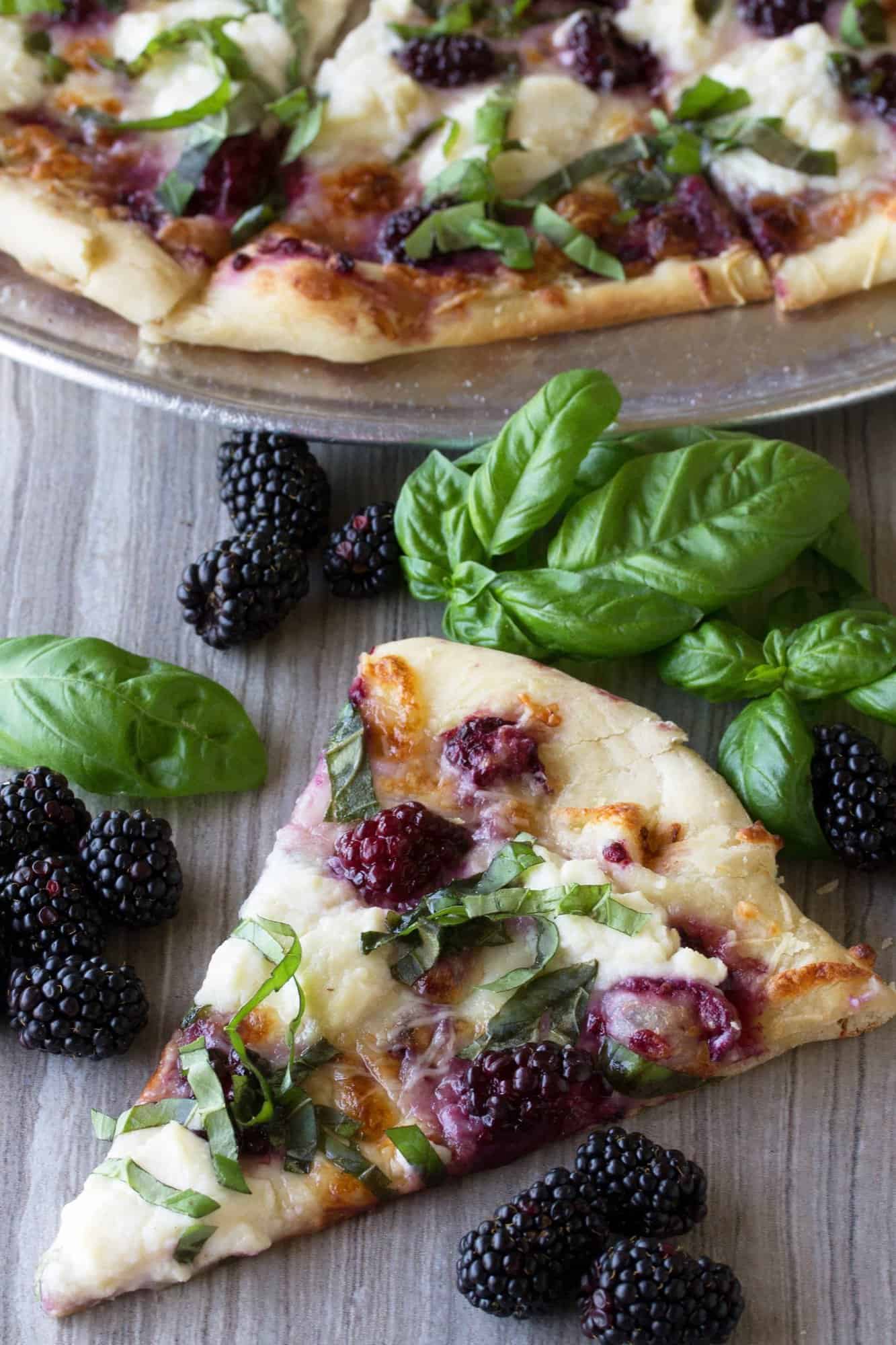 The sweet and tart of the blackberries, the punch of basil, the creaminess of the ricotta….it all comes together so fantastically that this pizza always ends up not just being eaten, but absolutely devoured.
When you are in my line of work people are always asking you what your favorite thing to eat is, or your favorite thing to make, or what your signature dish is. That's such a hard question to answer because I'm constantly making and perfecting new dishes. But if you were going to force an answer from me, well, I love pizza. It sounds lame, and even a bit childish, but if I was stuck only eating one thing for the rest of my life I would want it to be pizza. There's so many possibilities of topping combinations that I could eat pizza every day for every meal and not eat the same combination again for months. And that's only because my imagination is limited and would eventually reach an end.
This pizza is one of my favorite topping combinations. I absolutely love ricotta on a thin crust pizza. It's one of my favorite things to get. This pizza is sauced with nothing more than olive oil and a blackberry smash, topped with mozzarella and parmesan, and dotted with fresh blackberries and fresh basil. It's a refreshing, gourmet twist on pizza that's easy to love.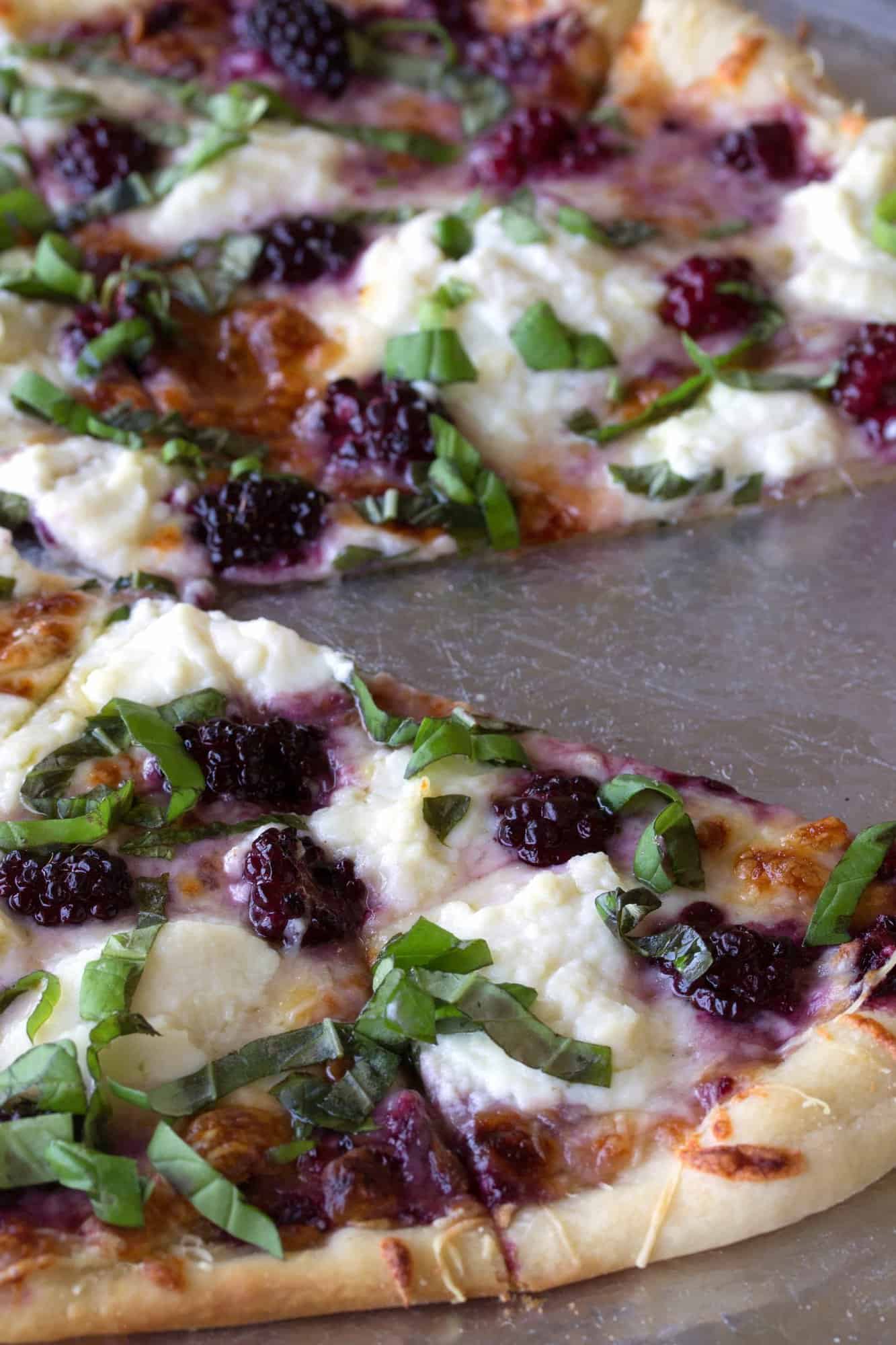 Watch the video to see exactly how I put this pizza together.