30 Minute Taco Soup is as ridiculously delicious as it is easy to make! Everything is tossed together in a single pot, for a flavorful soup in just 30 minutes. You're going to be seriously amazed!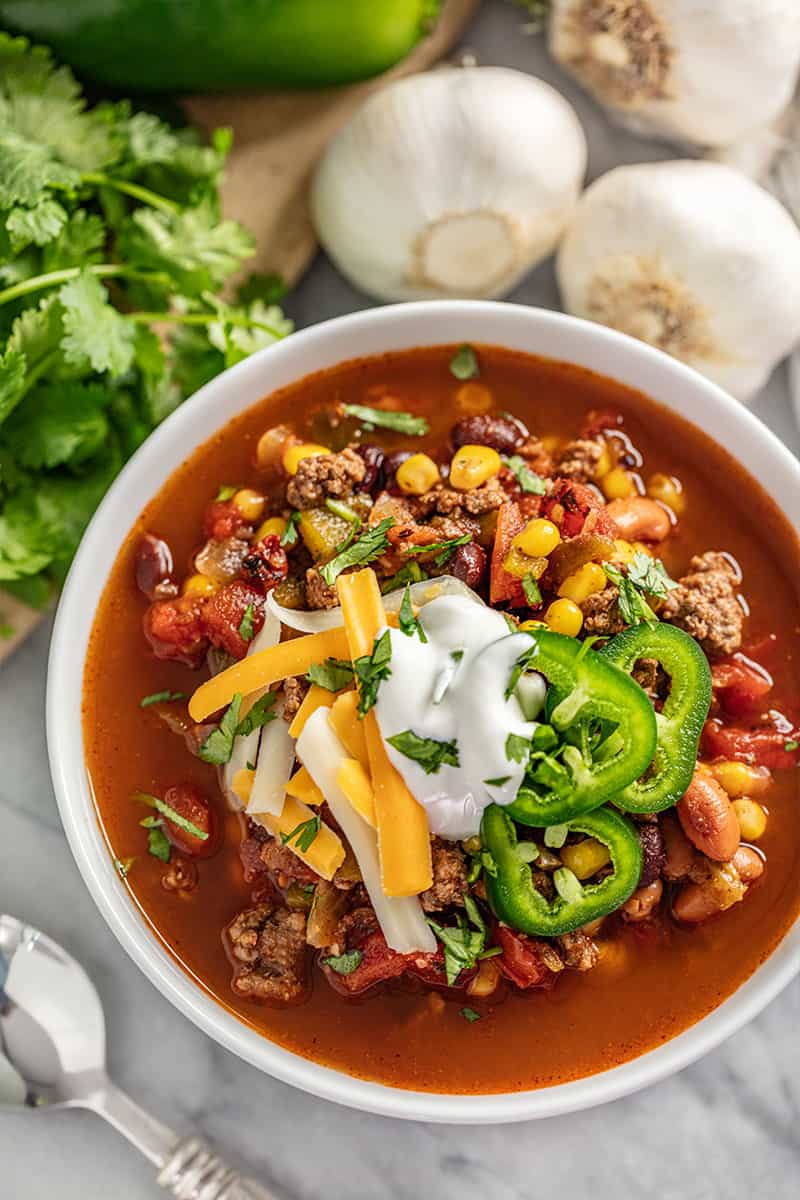 Brrr! It's cold out there! This soup will warm you to the bone with it's hearty flavors and warming spices. It comes together so quickly, you'll have this on the table, ready to gobble up in 30 minutes! Perhaps that's why this is one of our favorite cold weather meals?
We love that this recipe calls for so many pantry staples you should already have on hand! Make sure you do not skimp on those toppings though. This soup is delicious on its own, but with a dollop of sour cream and shredded cheese, it is heavenly. Throw some sliced jalapeños on top and give yourself an extra warming boost. Meh, the cold never bothered us anyway.
How long does it take to make taco soup?

Taco soup is ready in somewhere around 30 minutes, and most of that time is hands off cooking on the stove! Once you've browned the beef and cooked the onions and garlic, it's just a matter of mixing the rest of the ingredients together and allowing them to simmer.
 Talk about a time saver! You can simmer the soup for as little as 15 minutes and as much as 30 minutes which will allow you some flexibility for when dinner will be ready.

What should I serve on the side?

This soup tastes great with a side of cornbread, Mexican rice, or corn chips and guac! Really this soup goes great with just about everything!

Can I use a packet of taco seasoning?

Taco seasoning is something you can easily make at home which is why we've written this recipe with a homemade blend! The great thing about homemade taco seasoning, is that you can customize it to your tastes. Prefer low sodium? No problem! Kids don't like spice? Just omit the cayenne! If you prefer to use a packet seasoning, a 1-ounce packet is the amount that you'll need to replace the seasonings listed in this recipe.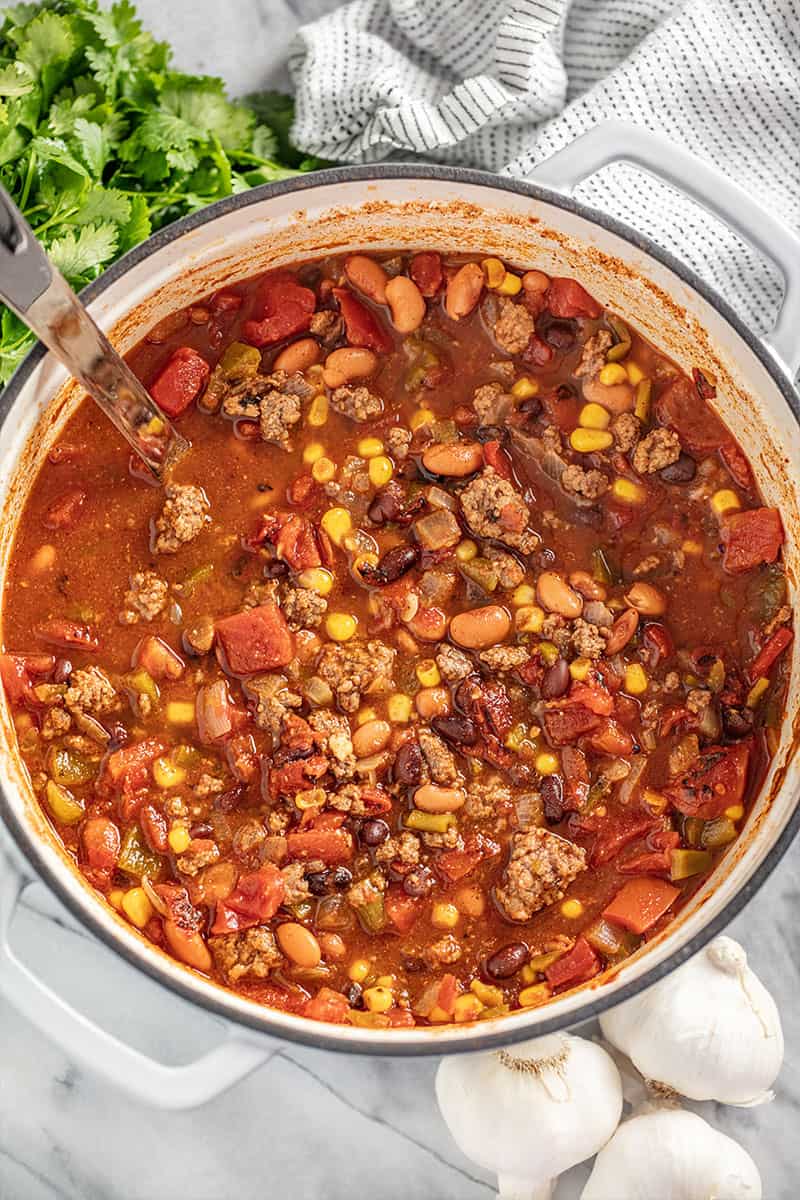 If you like this recipe, you may be interested in these other delicious soup recipes:
Watch the video below where Rachel will walk you through every step of this recipe. Sometimes it helps to have a visual, and we've always got you covered with our cooking show. You can find the complete collection of recipes on YouTube, Facebook Watch, or our Facebook Page, or right here on our website with their corresponding recipes.