Creamy Potato Soup is thick and creamy and cheesy and oh, so amazingly delicious. We've got you covered with vegetarian and lighter soup variations to customize to your own needs.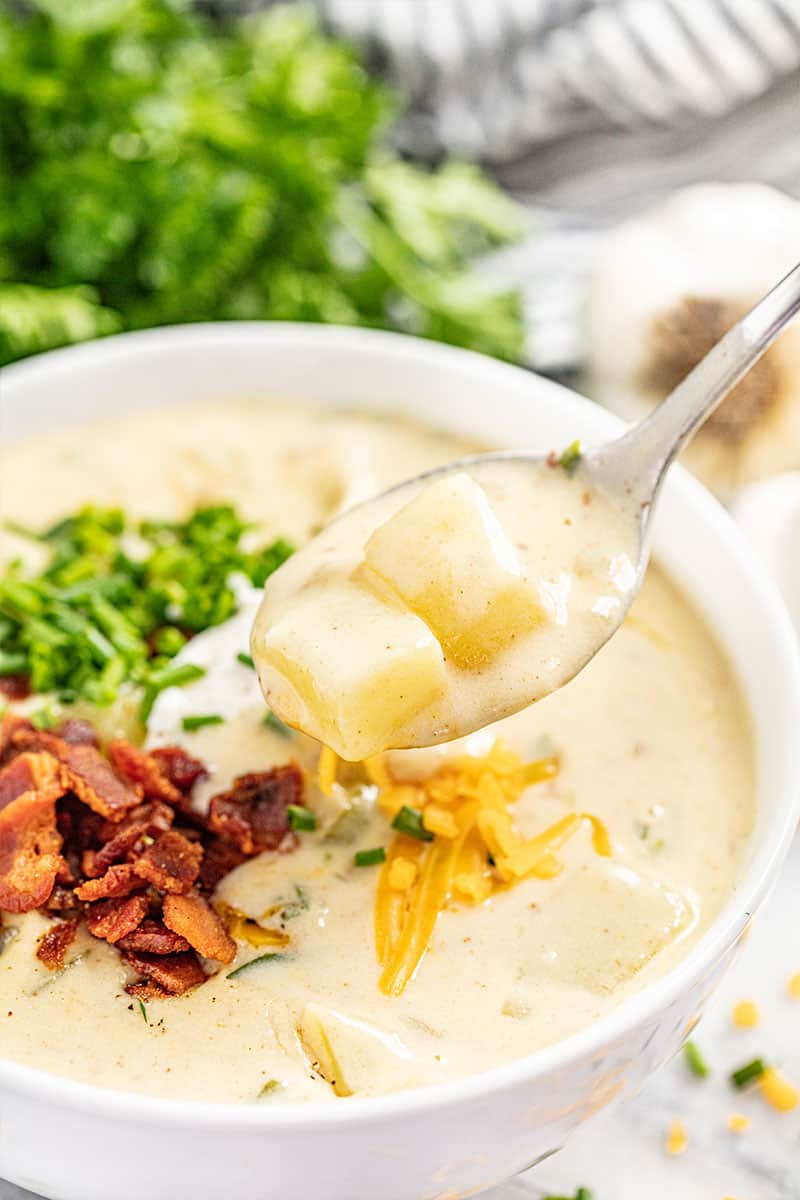 Potato soup is a classic comfort food that's perfect for chilly evenings. You can eat it plain or add toppings for additional flavor including shredded cheese, sour cream, bacon, and chives, which are all popular options. You can even choose between leaving the soup with potato chunks, or pureeing the whole thing for a smooth and creamy potato soup.
We've always had a high bar set for potato soup. It couldn't just be good, it had to be amazing. So we went through trial and error and hemmed and hawed until this recipe was perfect! Behold: potato soup just as good as we remember. Elastic waist pants are highly recommend for this meal because you will not be able to stop at just one bowl.
Soup Variations:
We love how easy it is to customize this soup. Not a fan of bacon? Omit it entirely or substitute diced or cubed ham. Just start by melting the butter and adding in the onion to sauté. If using, add in the ham during the last few minutes of cooking the onions.
Looking to make a lighter version of the soup? Simply omit the flour. You can thicken your soup by using an immersion blender or a regular blender (with a venting lid) to blend enough of your soup to thicken. Leave it as chunky as you like.
Can Creamy Potato Soup be made vegetarian?
Yes! Depending on your level of vegetarianism, you could just omit the bacon and leave the rest of the recipe as is. If you also avoid the use of chicken broth, you can substitute for vegetable broth. 
Potato Options:
We prefer Yukon gold potatoes in this soup. Red potatoes will also work. We know that a lot of people buy potatoes in bulk, and that mot of the time they're russets. If you insist on using russet potatoes, just know that your soup will be starchier and you should definitely peel your potatoes first.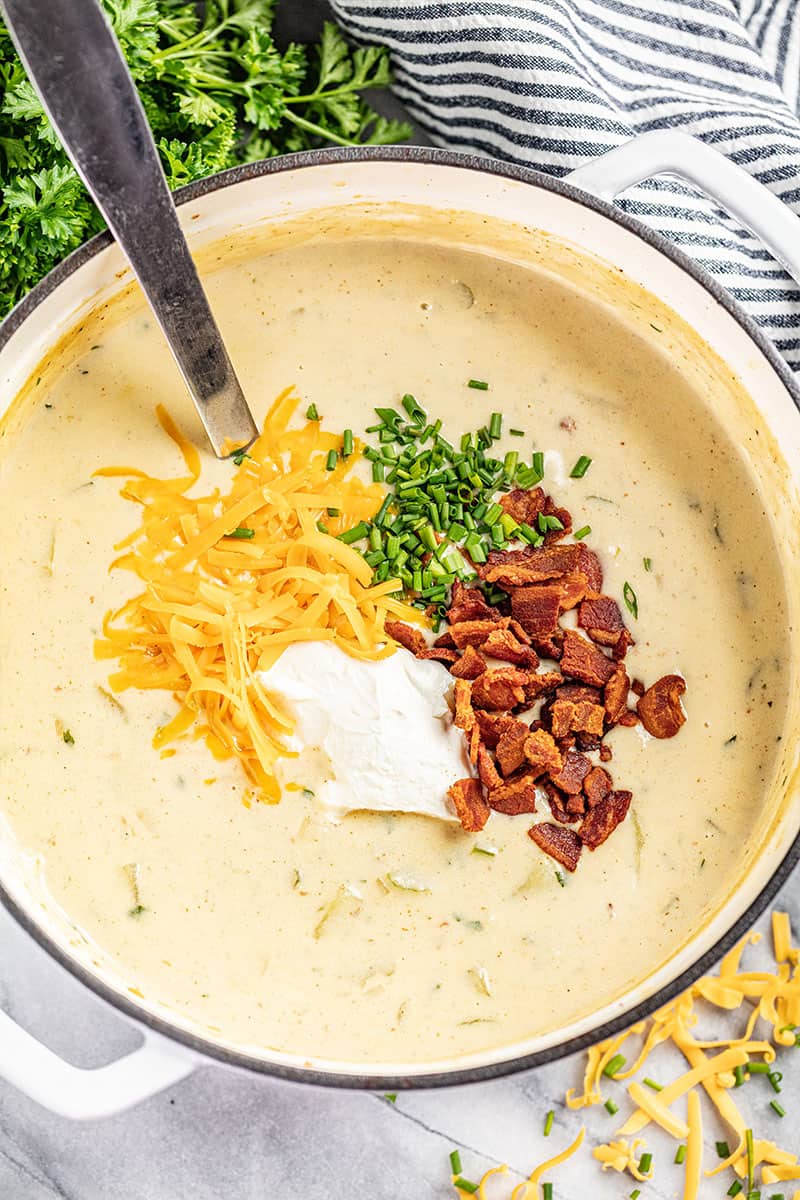 Storage and Reheating Instructions:
Store your soup in an airtight container in the refrigerator for up to 5 days. Reheat in a saucepan on the stove over medium-low heat until warmed through.
If you like this recipe, you may be interested in these other delicious soup recipes: