This Crockpot Chicken and Dumplings Recipe is easy to make and full of old fashioned goodness with delicious flat rolled dumplings made from scratch.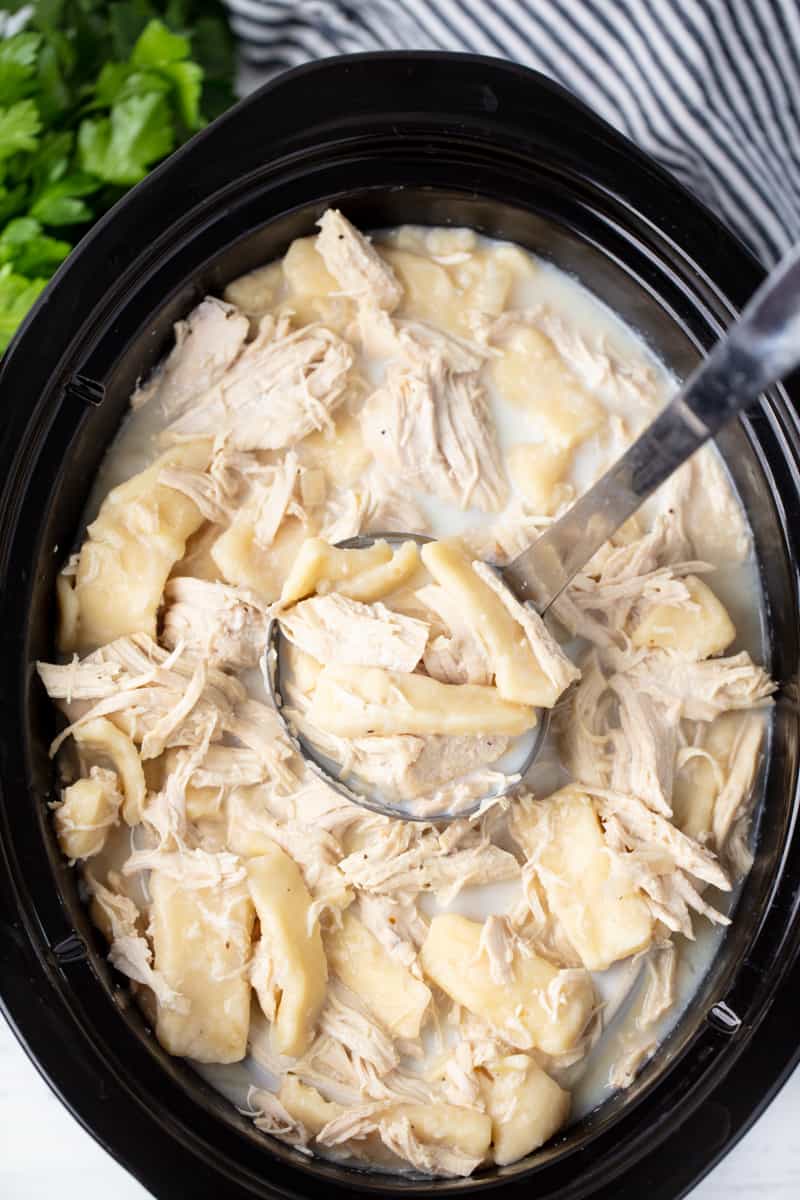 Chicken and dumplings are a classic American comfort food. This Southern-style chicken and dumplings is made from scratch in the slow cooker. Chicken is cooked low and slow with a little onion and garlic until it is easily shredded with a fork. Once the chicken is shredded
Drop Biscuit Dumplings vs Flat Rolled Dumplings
Dumplings vary from being flat and noodle like, to being more like a drop biscuit. This will depend on your region and personal preferences. This particular recipe uses the flat noodle strip dumplings. It's a simple dough with only a handful of ingredients that is rolled out and cut into strips. The strips are then dropped directly into the soup base and cooked. You can use either buttermilk or regular milk to make the dumplings.
How do I make flat rolled dumplings? How thick should they be? And how should I cut them?
Rolled dumplings are a simple mixture of all-purpose flour, salt, baking powder, and either milk or buttermilk. You can also add in additional fat with melted butter. This mixture is stirred together in a bowl until a workable dough ball is formed, which is then kneaded and rolled out. Dumpling dough should be rolled about 1/8th of an inch thick. Once the dough is rolled out, simply cut them out. It doesn't matter the size or shape of the dumplings so you can cut them however you'd like. A good starting place is to cut them in strips that are 1/2-inch by 1-inch. See the pictures below for reference.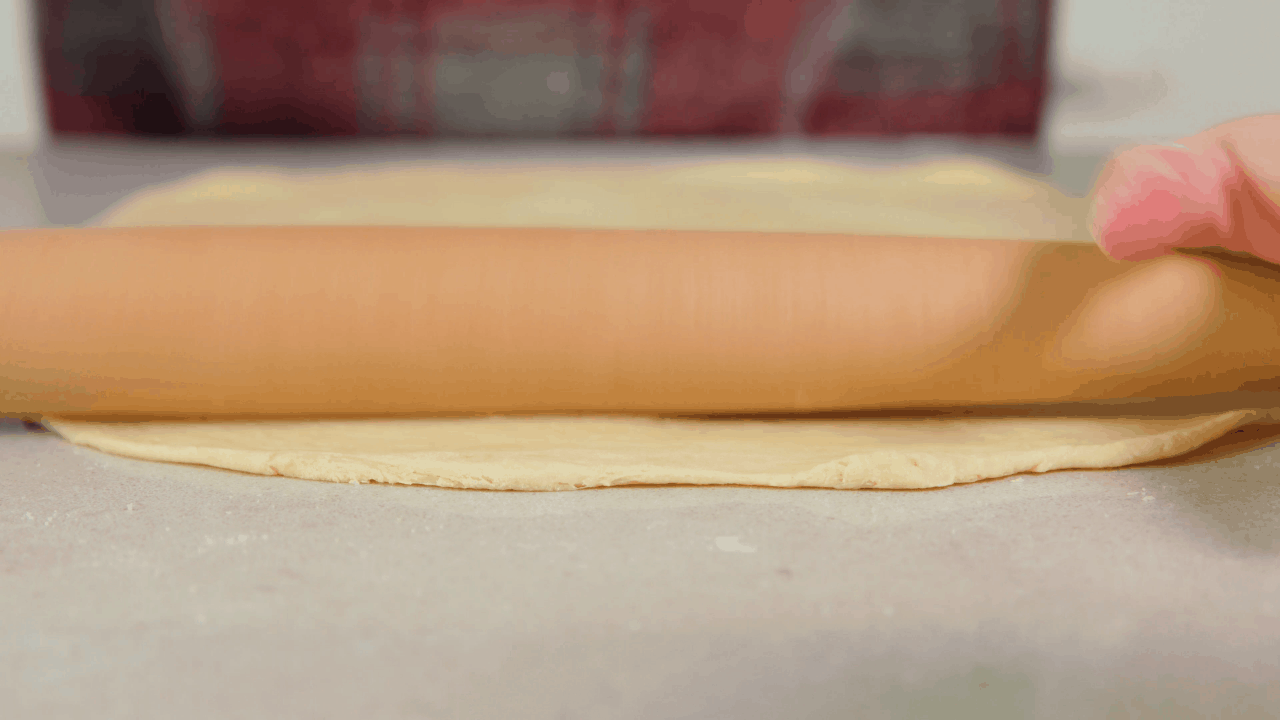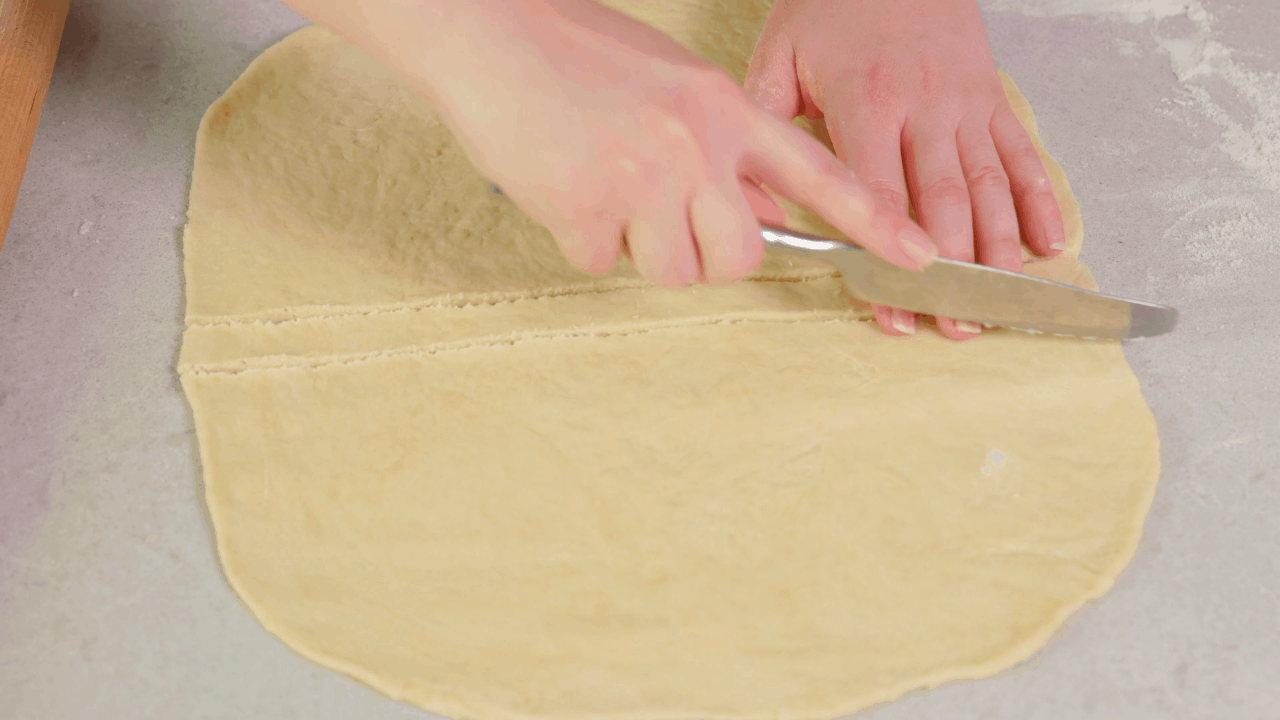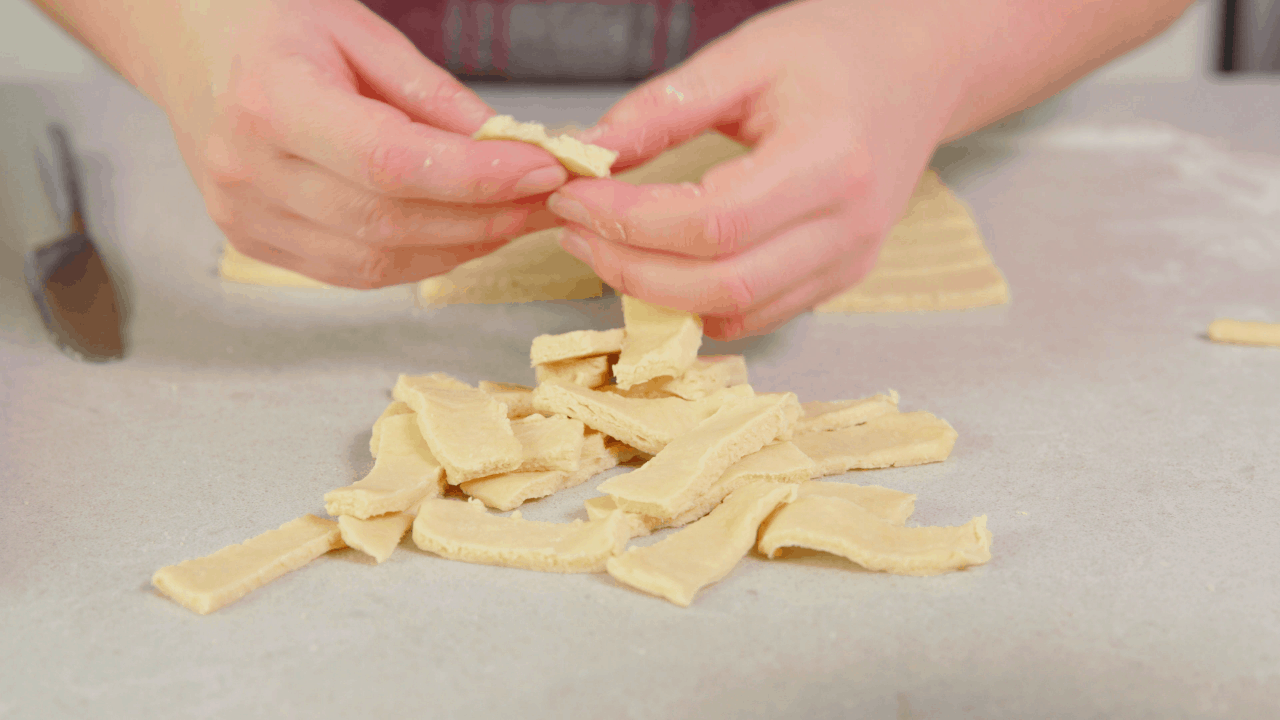 How do you thicken up chicken and dumplings?
If you want to thicken the soup base on your chicken and dumplings, you'll need to do it BEFORE you add in your dumplings. Whisk 2 – 3 tablespoons of cornstarch into some milk. If you don't want to use milk you can just use some of the liquid from the crockpot. Once the mixture is smooth, pour it back into the soup pot and stir in. Then, you are ready for dumplings. The soup base will thicken as the dumplings cook.
If you like this recipe you may also be interested in my other chicken and dumpling recipes or other slow cooker comfort food recipes: