This easy and satisfying Slow Cooker Turkey Soup lets you use up your leftover turkey in an easy soup that you can make in the crockpot.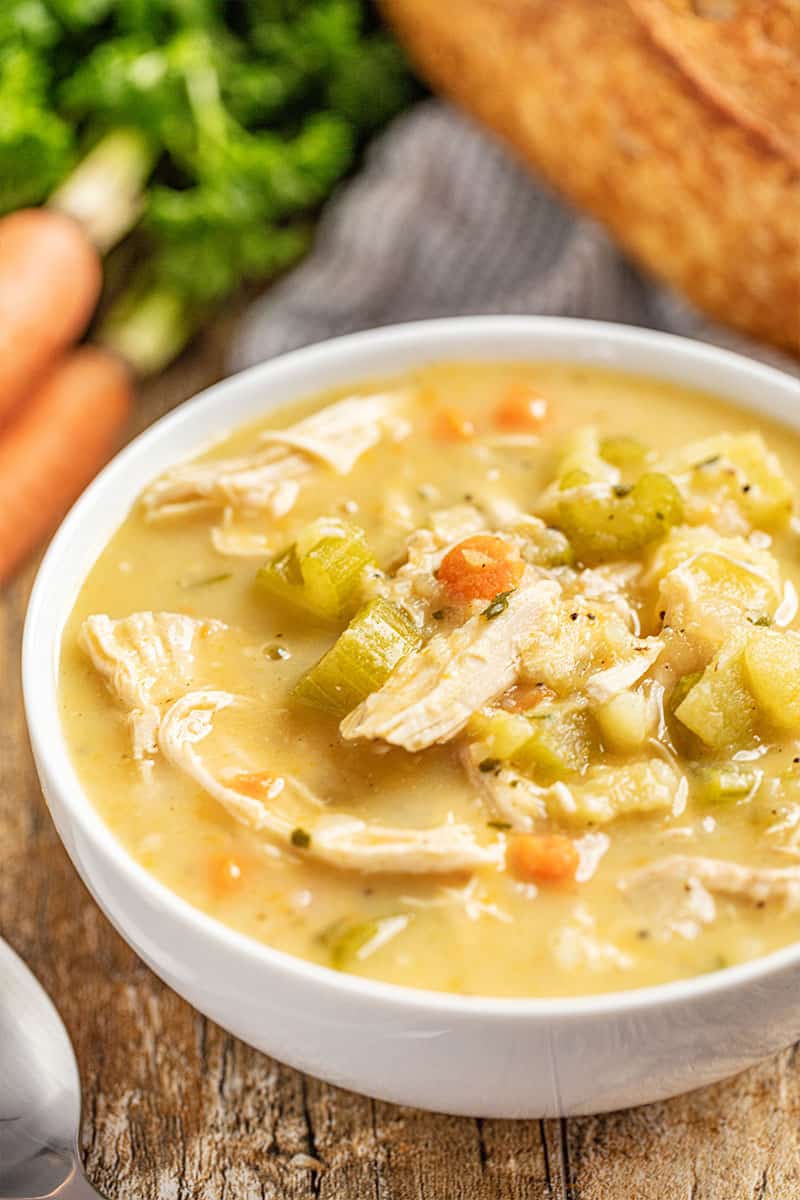 This soup is the perfect way to use your leftover turkey or chicken, but doesn't taste like you're eating leftovers. This soup is hearty, satisfying, flavorful, filling, and healthy. We just love it! If you have leftovers after chicken night, or a lot of leftover turkey, this is a great soup to make in advance and freeze for a rainy (or sick) day. Seriously, turkey soup for the soul!

You will start with diced Yukon Gold potatoes. We recommend these because they hold up in a soup better than russet potatoes, and don't create a grainy, starchy texture. You will add your vegetables, and then cover in chicken broth, inside your slow cooker. We recommend a low sodium chicken broth, in order to be able to control the salt content and flavor of your soup. Next, you will add minced garlic, salt, pepper, and poultry seasoning. After this cooks on low for four hours, you will add your turkey, cream and sage, for the last half an hour. This allows the ingredients to cook and still keeps your turkey tender. Lastly, enjoy a delicious dinner that doesn't require you to be on your feet all day—you deserve a break!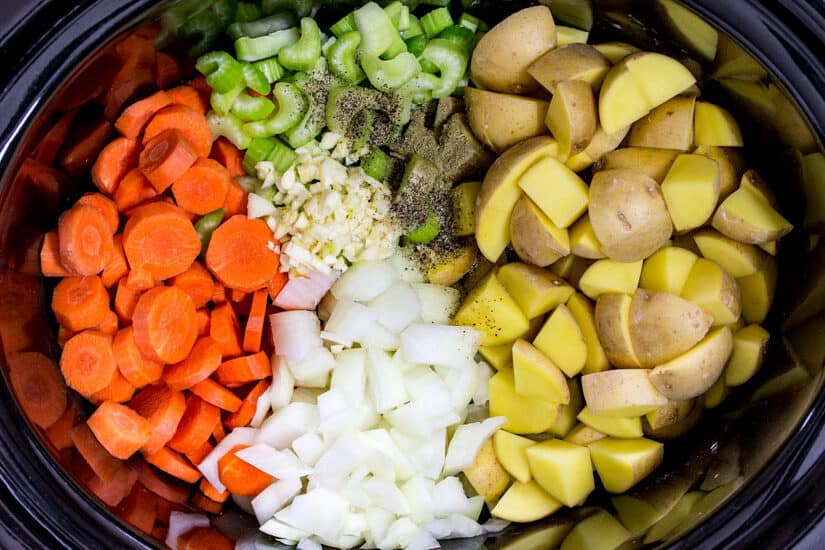 What is poultry seasoning?

Poultry seasoning is a great pantry staple, as it contains the main herbs and spices found in most poultry and soup recipes. It reduces the amount of ingredients you would otherwise be purchasing and measuring out.

Can I make this with chicken?

Yes. This soup is perfect for chicken too, whether that is leftover from a whole chicken, or you just want to make a simple, yummy chicken soup from scratch.

Can this soup be frozen?

Yes. This soup is great to have on hand for day when you need soup but you don't feel like making it. Be sure to place your soup in an airtight container and to mark it with the date it was made. It can freeze for up to 3 months.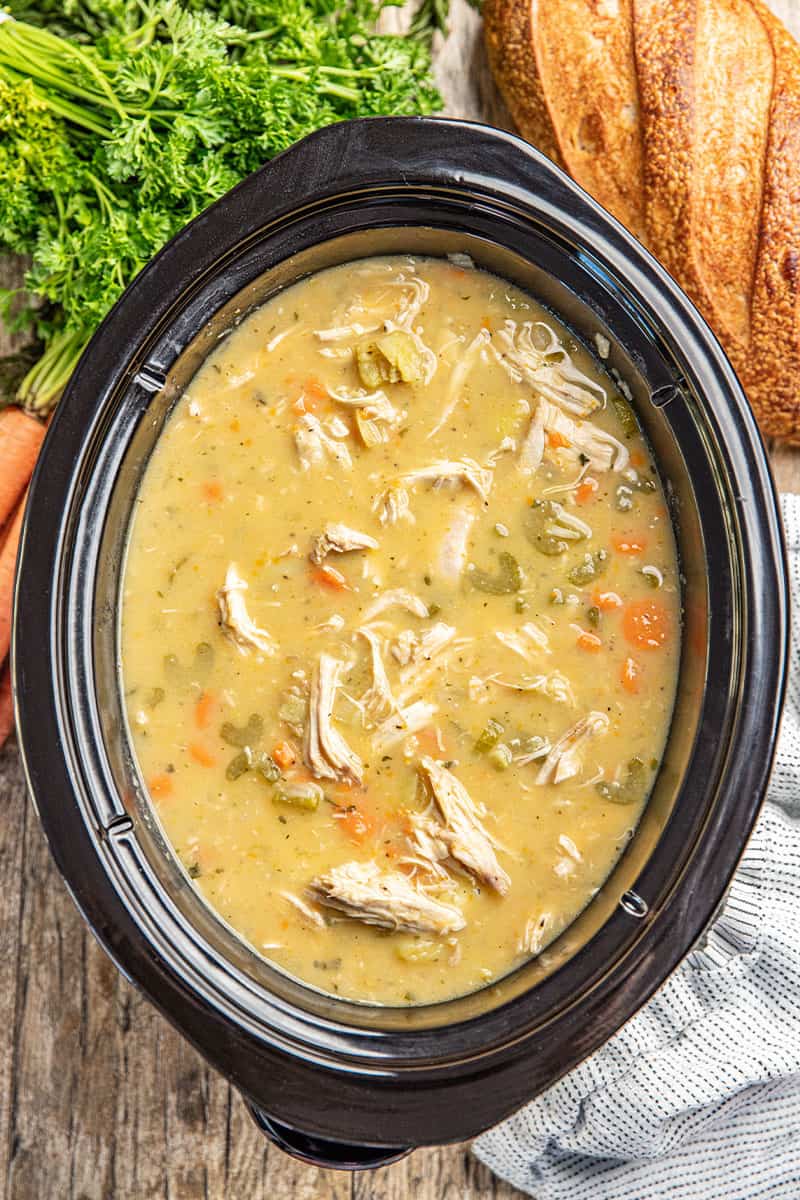 If you're looking for other great leftover ideas or just another great soup, here are some delicious recipes you will love:
Watch the video below where Rachel will walk you through every step of this recipe. Sometimes it helps to have a visual, and we've always got you covered with our cooking show. You can find the complete collection of recipes on YouTube, Facebook Watch, or our Facebook Page, or right here on our website with their corresponding recipes.