Creamy Cauliflower Soup is the most delicious comfort food for a cold, winter day. This easy vegetable soup is perfectly creamy and full of amazing flavor.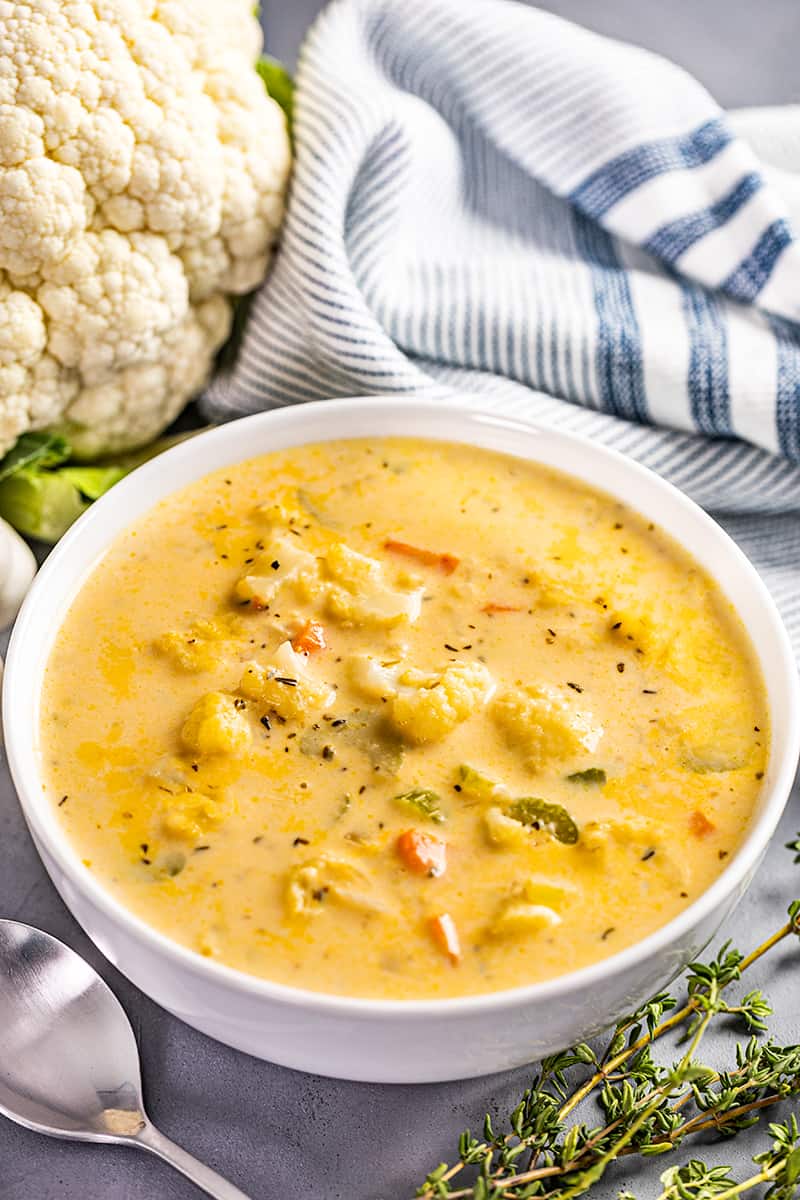 Cauliflower is the star of the show in this soup. We know, you are seeing cauliflower everywhere right now. It is being riced, made into pizza crust, bread, and really is just today's favorite carb replacement. Don't worry, we aren't jumping on that bandwagon at The Stay At Home Chef. We are thoroughly in love with all things carbs, and couldn't imagine our lives without them! That being said, cauliflower is still a delicious, nutrient packed food, and this soup is simply amazing. It is perfectly thick and creamy, and that cauliflower gives it a serious punch of flavor. We highly recommend you serve this with a hefty slice of artisan bread, full of all of those delicious carbs.
Vegetable Broth:
This cauliflower soup calls for vegetable broth as the main liquid ingredient to simmer our vegetables in, build flavor, and provide the basis for our soup. Vegetable broth is the preferred ingredient for this vegetable soup, but you CAN use chicken broth in its place. It will change the overall flavor from a lighter vegetable flavor, to a heavier meaty flavor even though there is no meat in this recipe.
Is Creamy Cauliflower Soup vegetarian?
Yes, this soup is vegetarian, but it is not vegan. If you would like to make it vegan you will need to substitute the butter and milk with your favorite plant-based substitutes.
Cornstarch:
Cornstarch is what helps to thicken this soup. You can always substitute with all-purpose flour if you prefer.
Milk Substitute:
Milk gives this soup that delicious creamy element, and we highly recommend it. If you do not cook with dairy products, you can either substitute with your favorite plant based milk, or replace it with additional vegetable broth. Vegetable broth alone will result in a very thin soup. If you still want that creaminess, you can either transfer your soup to a blender with a vented lid, or use an immersion blender to puree some or all of the soup to give it that thick, creaminess.
Make Ahead Instructions:
This soup is extremely easy to make ahead of time, and reheats well. Simply follow the instructions to complete your soup, and then store in an airtight container in the refrigerator for up to 24 hours before serving. When ready to serve, reheat in a saucepan on the stovetop until warmed through.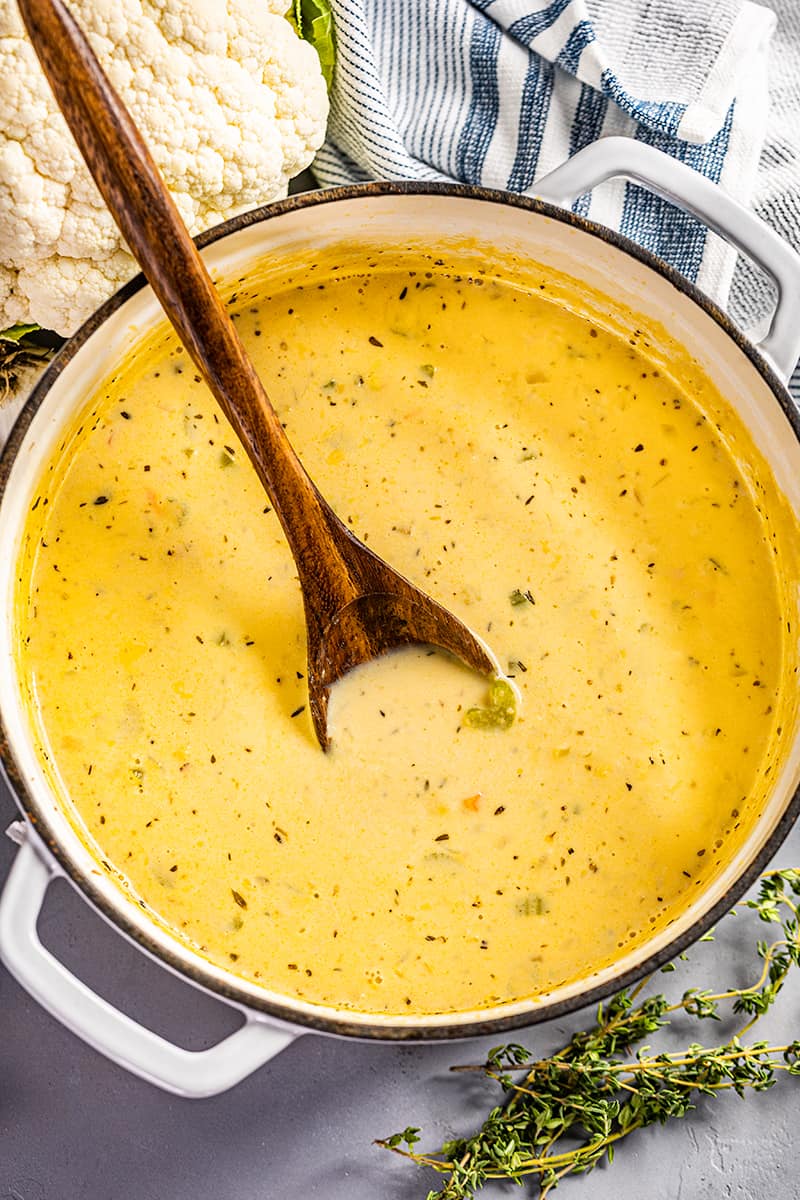 Storage and Reheating Instructions:
Store any leftovers in an airtight container in the refrigerator for up to 5 days. Reheat in a saucepan on the stovetop until warmed through.
If you like this recipe, you may like these other delicious soup recipes:
Watch the video below where Rachel will walk you through every step of this recipe. Sometimes it helps to have a visual, and we've always got you covered with our cooking show. You can find the complete collection of recipes on YouTube, Facebook Watch, or our Facebook Page, or right here on our website with their corresponding recipes.