Creamy Vegetable Soup is oh so creamy, hearty, and perfect on those cold winter days. Vegetarians and omnivores agree that this is super delicious and super satisfying too!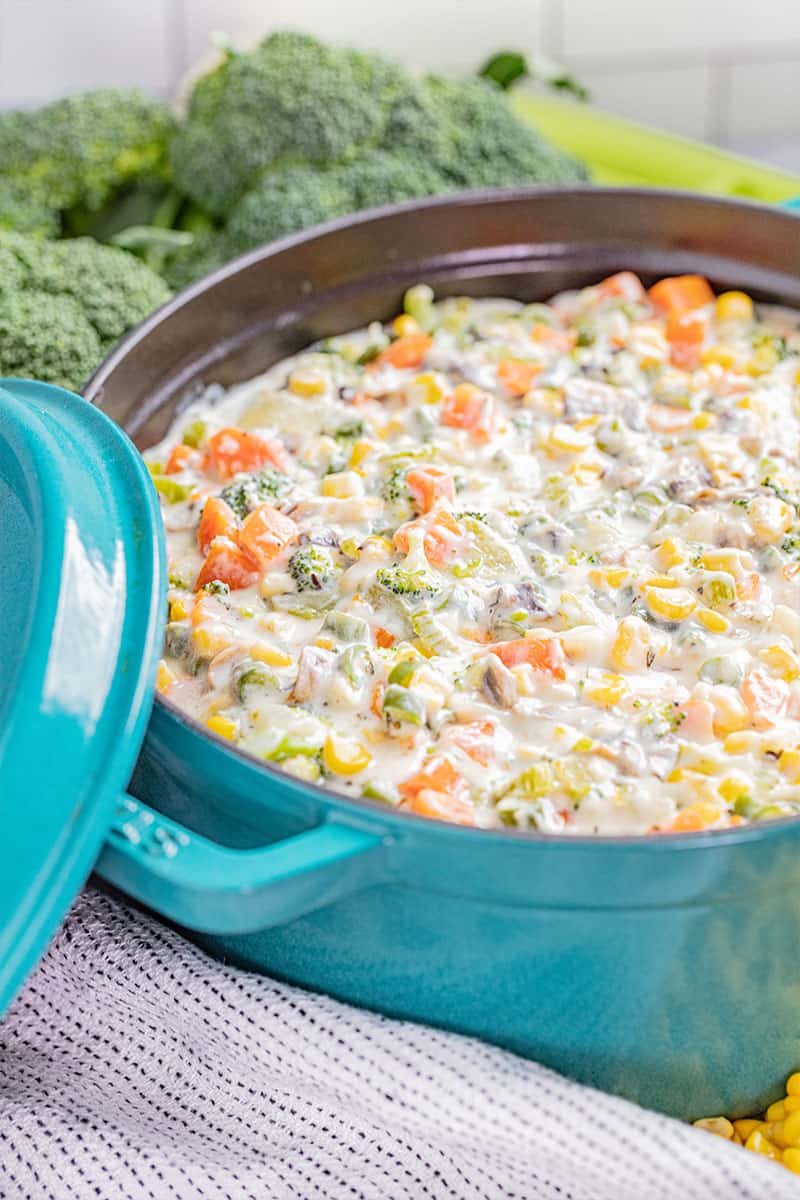 Who else agrees that winter is just an excuse to have more soup? It's one thing to merely enjoy soup, but another to love it so much that you get frequent soup cravings. Hi there, soup addict here. There is simply nothing better than holding a warm bowl of soup when it's chilly out, and we always make sure the bowl is full to the brim!
This creamy vegetable soup is a house favorite, even with the typical meat lovers! Who can blame them though? It really is that delicious. I know thats a tall claim to make, but this soup is practically perfect in every way: it's super creamy, loaded with veggies, and it's even ready in under 30 minutes!
Time Saving Tip:

Crunched on time? Most grocery stores sell pre-cut veggies, which will essentially eliminate the prep time for this meal. This meal just got even easier!

Can I use frozen veggies in this soup?

You absolutely can! Frozen veggies make everything easier. They're already diced or peeled and ready to go. You may not be able to find everything you need in the frozen section, but go ahead and stock up on the ones you can!

Can I add meat to Creamy Vegetable Soup?

While we think this soup is practically perfect, you might really love the addition of some meat in your soup, and that is totally OK! You can easily add cooked, shredded chicken or turkey to this soup. Keep it simple, and add in a shredded rotisserie chicken.
If you like this recipe, you may be interested in these other delicious soup recipes: