Broccoli Cheddar Soup is the ultimate comfort food! Filled with melty cheese, bright florets, and rich cream, you won't be able to eat just one bowl of this stuff!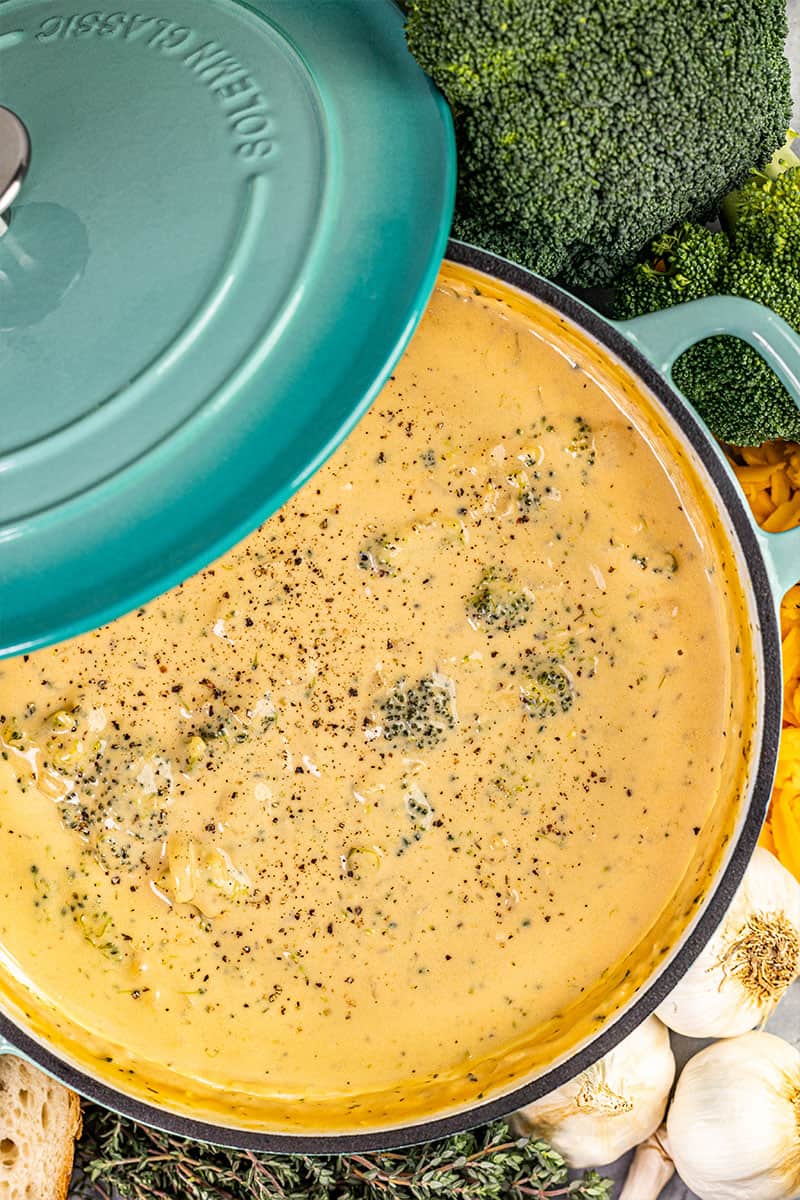 Is there anything better than a warm bowl of soup in those colder months? We love concocting soup recipes because they bring a certain level of comfort from start to finish. Between the delicious aromas that fill your home as it cooks, to the satisfaction of sitting down with a piping hot bowl of yummy broth – the list goes on! This easy broccoli cheddar soup recipe is one of our personal favorites, and we're known to serve it up all winter long. We've also been known to make it as soon as temps start to drop in the fall too. No matter when you decide to try it yourself, we're sure you'll love this homemade soup recipe!
Can I Use Frozen Broccoli?
Absolutely! If you can't find any good-looking fresh broccoli at the supermarket, or if you already have a bag of frozen florets on hand, feel free to use frozen. You want to make sure that it's fully thawed before you add it to the pot.
Heavy Cream Substitute:
If desired, you can always substitute the heavy cream for half and half or milk.
How to Make a Thicker Soup:
We find that this broccoli cheddar soup thickens up really nicely on its own, thanks to the roux made with butter and flour. Roux is the secret to making broth thick and creamy. If you find that your creation lacks the thickness you're after, here are a few things you can do to fix it:
Add in more cheese.
Create a second roux by mixing equal parts melted butter and flour and then add that to your cheese and broccoli soup.
Whisk together water (or broth) and cornstarch until the latter has dissolved, then add that to the mixture.
Cheese Options
While this recipe is for cheddar broccoli soup, you can definitely use a different type of cheese! If you're looking to mix things up, opt for cheese with the same sharpness that you find in cheddar. Our top picks are:
Parmesan
Velveeta
White cheddar
Monterey Jack
Each will add its own unique taste. Feel free to mix and match until you find your favorite flavor combination!
Troubleshooting: Why Won't My Cheese Melt in My Broccoli Cheddar Soup?
If you're not careful you could end up with curdled cheese and broccoli soup and, well, no one wants that! First things first, it's important to be patient with your dish. If it doesn't melt right away, give it a few minutes to heat up with the rest of the broth.
If that doesn't work, there are a few options:
Simmer over low heat and use a whisk to stir it. This can help break up any remaining clumps in your cheddar broccoli soup.
Add just a splash of water to the broth to lend a bit more moisture. This will help it melt down nicely.
Add more cream.
Carefully adding a few drops of lemon juice will help break down the cheese and encourage melting.
Serving Suggestions:
This cheese and broccoli soup is tasty and filling on its own, but if you're looking for ways to round out your meal, you can serve it alongside: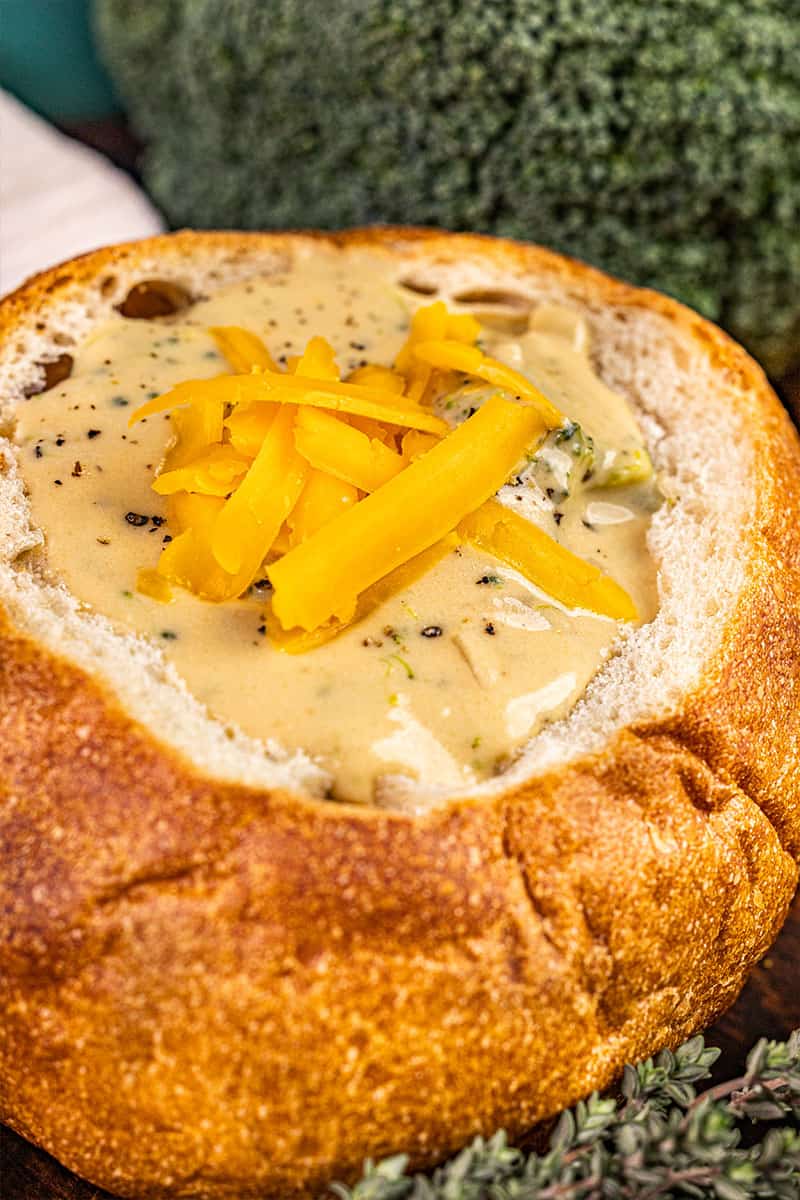 Storage and Reheating Instructions:
Once your cheddar and broccoli soup has cooled completely, place any leftovers in an airtight container and place them in the fridge. It will keep for 3 to 4 days. When you're ready to eat, simply reheat in the microwave or on the stovetop over low heat.
Broccoli cheddar soup can also be made in big batches and frozen for later. Let it cool, then place in a freezer-safe container. It will keep in the freezer for up to 3 months. When you're ready to enjoy it, thaw completely then warm it on the stove or in the microwave.
If you like this recipe, you may be interested in these other delicious soup recipes: