Easy Homemade Rosemary Focaccia makes the most delicious sandwiches and is heavenly along side a bowl of soup. You are going to fall in love and make this all year long!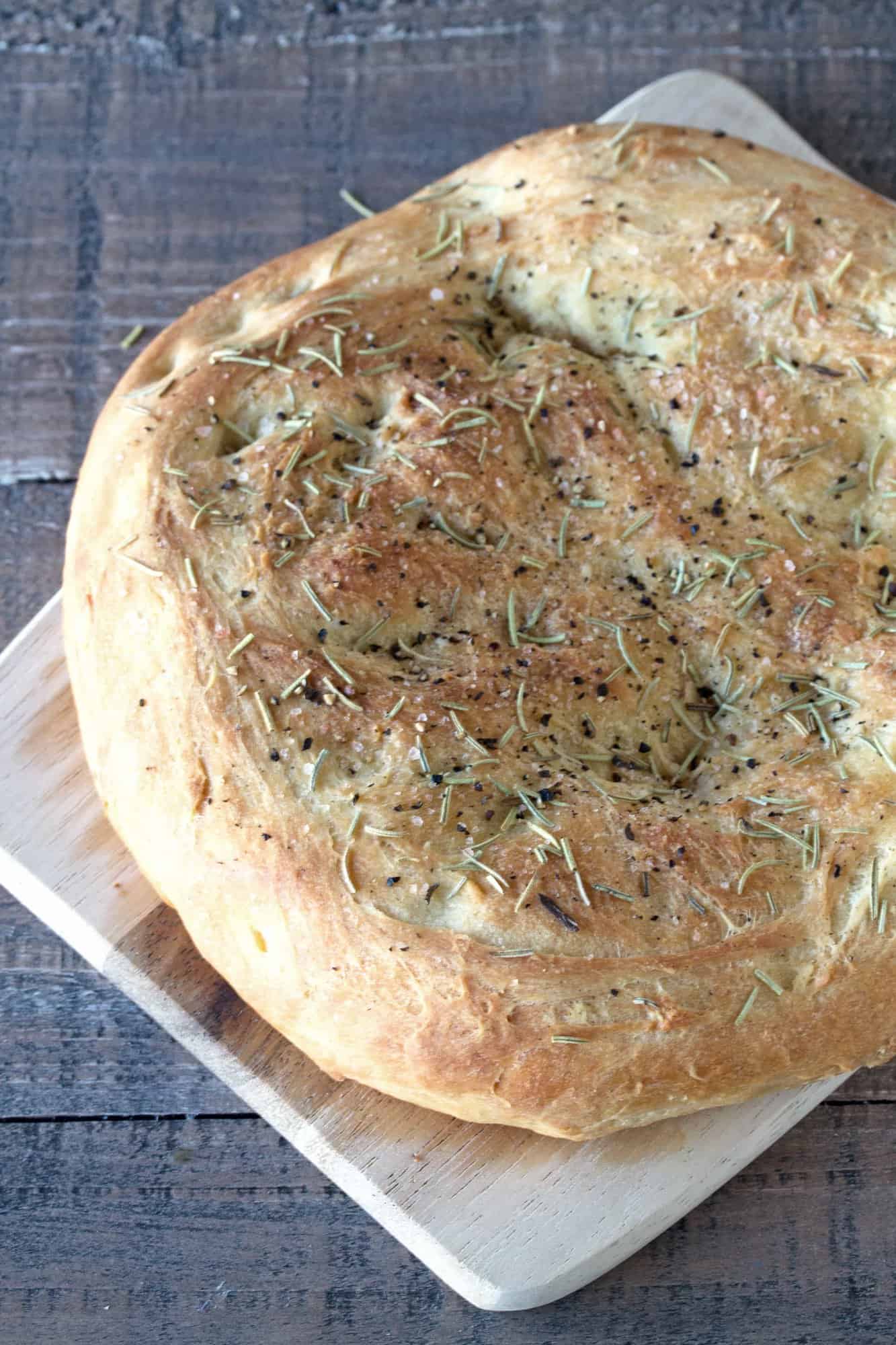 This thick Italian flat bread is chewy on the inside and crispy on the outside and full of flavor. There's something about focaccia that just makes me feel good inside. It is kind of intimidating to think about making it yourself. How can I produce such exquisite bread at home? The answer is that it is a lot easier than you probably ever thought.
You can use this base recipe and top it with a myriad of flavor/topping combinations, or even use it to make a flat bread. I like to sprinkle mine with rosemary, sea salt, and a little cracked pepper. We eat it plain, dip it in olive oil and balsamic vinegar, or even use it to make the most delicious sandwiches. We just put a little deli sliced lunch meat, cheese, maybe some avocado slices and whatever sauce we're currently fixated on and ta-da…put it on delicious focaccia bread and you've got yourself a sandwich that will have you groaning with delight. I also use this bread to make
Pressed Italian Picnic Sandwiches
. Let me tell you, they are something special!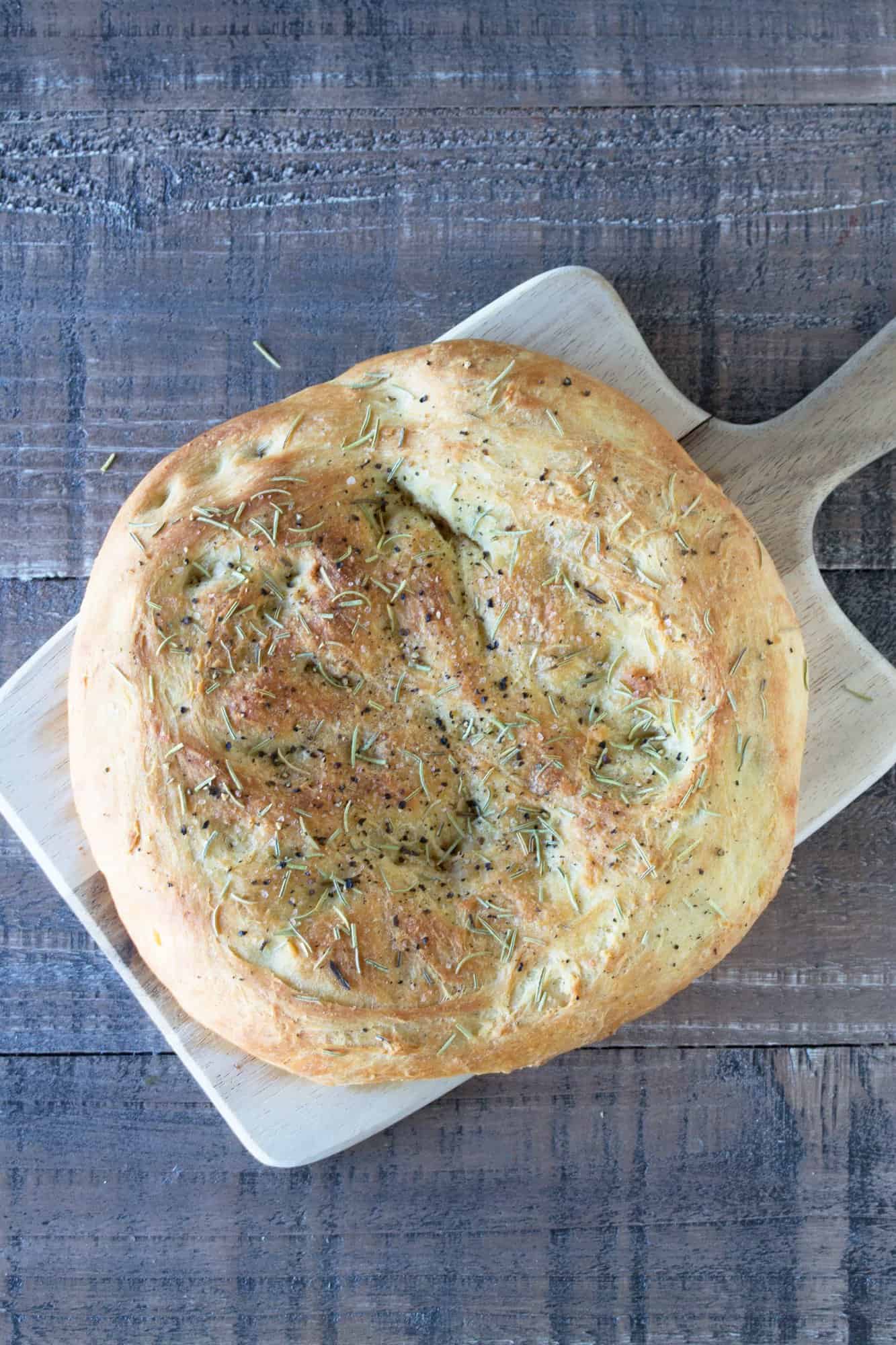 Watch the video to see just how simple it is to make your own focaccia at home. You can also check out the rest of my
YouTube Channel
where I have more than 150 video recipes. That's a lot of drooling to do!