This Mexican Street Corn Soup has all the flavors you love from Mexican street corn all bundled up into one comfort food soup that is to die for!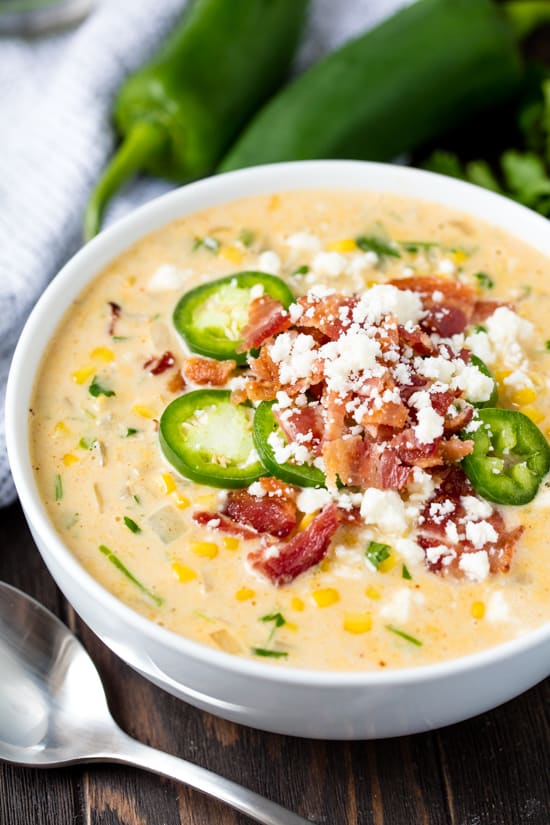 Who else loves Mexican street corn? I know I do! I've taken all those delicious flavors, added a few, and made it into a delicious soup that is absolutely killer! It's hearty, full of corn, and topped off with bacon, cheese, and jalapeno. What's not to love?
Not only is this soup absolutely delicious, it's also really easy to make. It's read in under 20 minutes! I have a feeling you'll be making this soup over and over and over again. It's easy for this one to become a family favorite!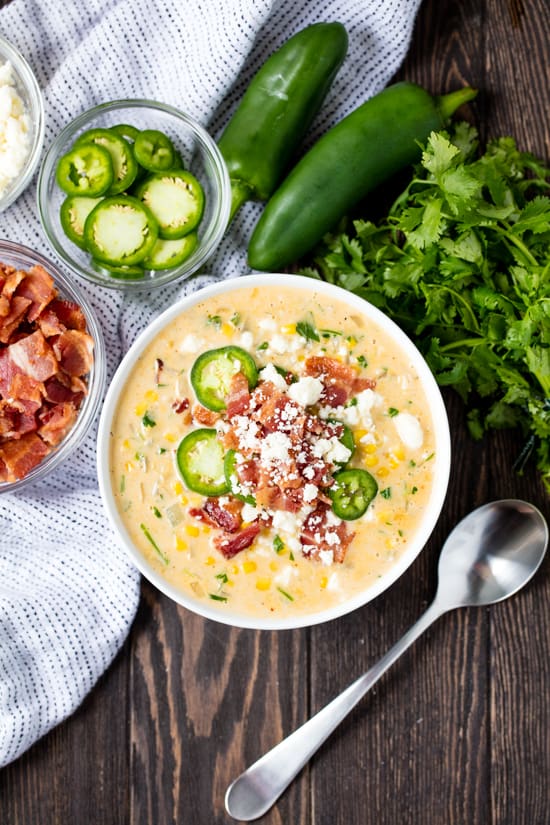 What is Mexican street corn (Elote)?
Mexican street corn, also known as Elote, is grilled corn that is lathered in a mixture of mayonnaise, sour cream, cotija cheese, chili powder, garlic, and cilantro.
How much flour do you need to thicken a soup?
When you want to thicken a soup or stew, use equal parts flour and fat. The flour needs to be mixed into the fat directly for best results. This allows it to evenly disperse into the liquid once it is added. If you've already added your liquid and you want to add additional flour in to thicken your soup, whisk your flour into a small amount of the hot liquid in a separate bowl. Once you have a liquid slurry, pour it back into the soup over heat and stir until thickened.
If you liked this recipe you may also be interested in my recipe for Authentic Carne Asada. It's one of the most popular recipes on my website. If you like Mexican flavors, you can't go wrong with Carne Asada.
Watch the video below where I walk you through every step of this recipe.