Butternut Squash Soup is a creamy bowl of comfort food goodness! It's easy to make, full of healthy vegetables, and ready in under 30 minutes.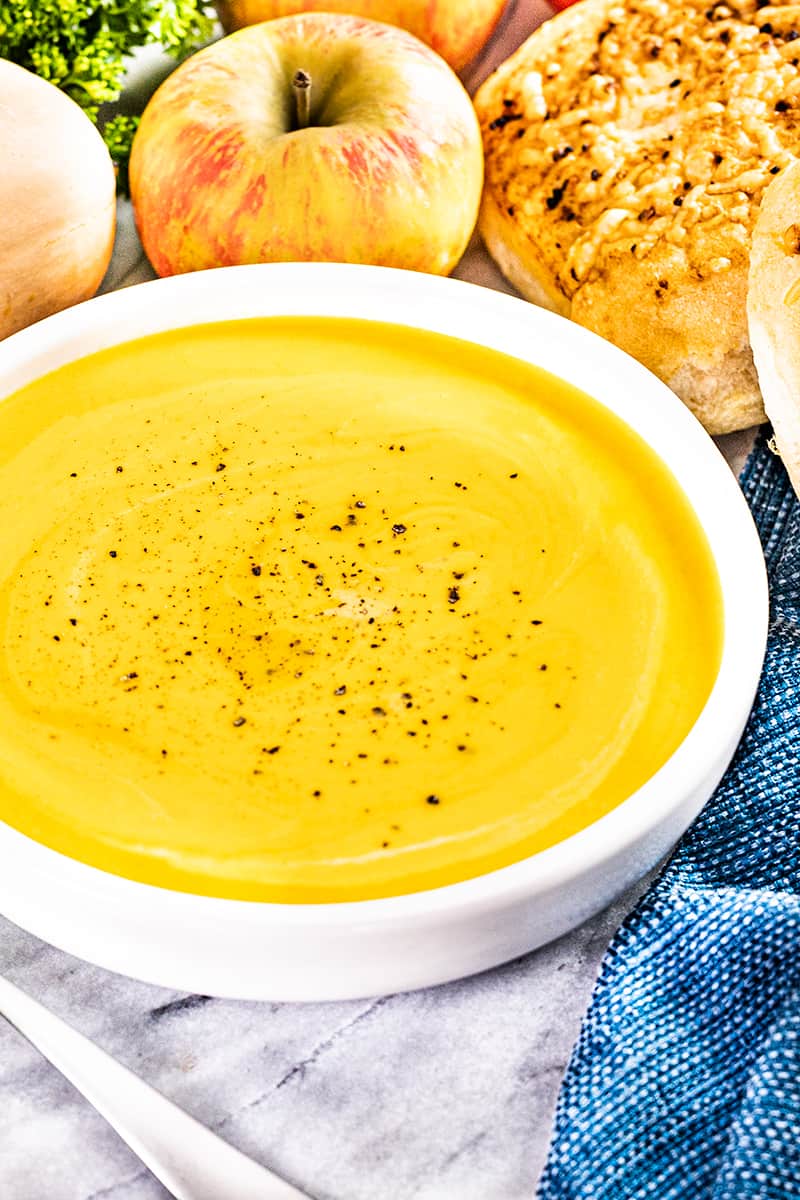 If you love squash, you are going to love this soup. Honestly, we could have it every day of the week. It seems like most people have soup as a side to a main course, but we think it is the main star! You can frequently find us eating leftover soup for lunches throughout the week, even making a double batch just to be sure there's enough leftovers to last. Whether you enjoy your soup on the side of an entree, or as the main course, you are going to love butternut squash soup. Don't take our word for it though — put this on your meal plan asap!
How to Choose a Butternut Squash:
When picking out a butternut squash, first look for color. It should be a solid beige color and not have any deep cuts or bruises. Sometimes they get a little scratched during shipping and at the grocery store. Small surface only scratches are fine. Next, pick up the squash. If it feels heavy for its size, it's a good one.
Time Saving Tip:
If you want to make the prep work a bit easier, you can usually find pre-cut squash in the produce section of most grocery stores.
Cream:
We love the richness cream gives to this soup, but if you are looking for a lighter soup you can substitute with half and half.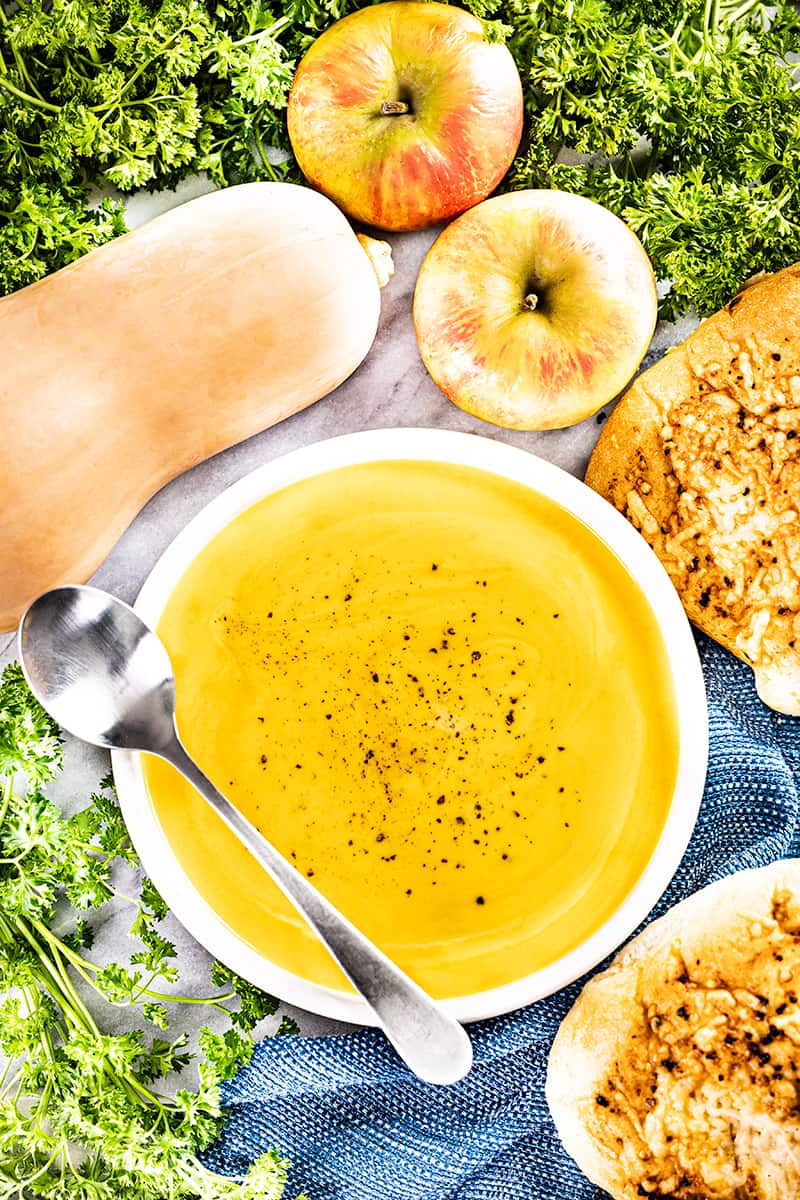 Storage Instructions:
Butternut squash soup stores really well. You can freeze it, or store it in the fridge. It will stay good in the fridge for about 5 days, and it will stay good in the freezer for up to 3 months. Another fun option is to turn it into a pasta sauce. Simmer it over medium low heat until the sauce reduces and thickens up. Then serve over pasta.
If you enjoyed this recipe, you may enjoy these other classic soup recipes: