This classic Chicken Noodle Soup is simple to make in under 45 minutes and it's loaded with tender veggies, chicken and herbs. We've even included a creamy version as well as shortcut options to save you time.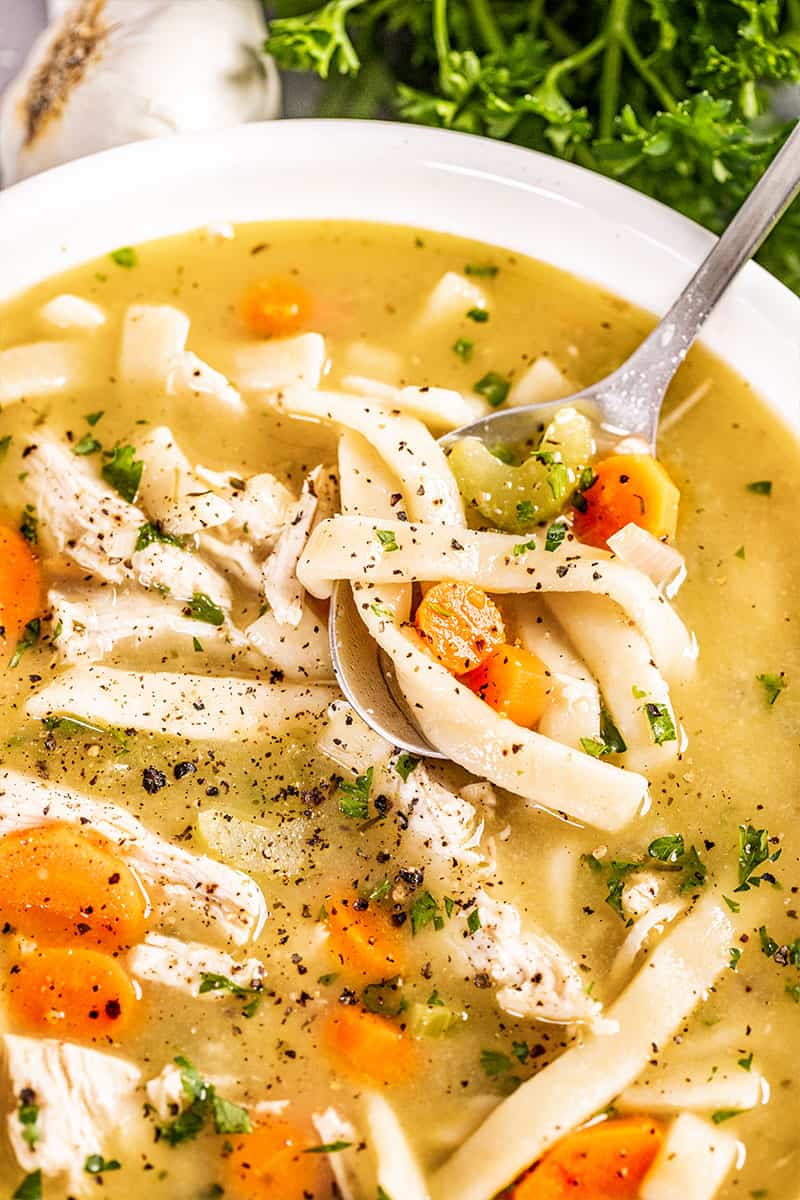 This chicken noodle soup is a life saver when the whole family is down with a bad cold. There is something about a bowl of chicken noodle soup that just makes you feel better and truly warms your soul. It's made with basic, pantry staple ingredients, and everything comes together in less than an hour, making it a great weeknight dinner during the cold and dreary Winter season. We bet you anything your family will be coming back for seconds and thirds of this delicious soup.
Chicken Options:
If you don't want to worry about cooking any chicken, we always use rotisserie chicken or leftover baked chicken to speed up the process. Simply add in 1 1/2 to 2 cups of diced or shredded cooked chicken breasts during the last 5 minutes of cooking time to heat through.
Butter Substitute in Chicken Noodle Soup:
If you would like to make this recipe dairy free, you can substitute the butter for more olive oil.
Chicken Broth:
You have a lot of options when it comes to chicken broth. You can keep it simple and simply buy the shelf stable cartons of chicken broth, or you can use bullion or even your own homemade chicken broth! We prefer to use low sodium, but you can use whichever you prefer.
Herbs:
You can use either fresh or dried herbs, and adjust the quantity according to your own personal taste preferences.
Pasta Options:
We like to keep things classic with traditional egg noodles, but you can feel free to use regular pasta, homemade egg noodles, or even orzo for a fun twist! Make sure to follow the package directions for whichever pasta you use.
Can I add any spice to this recipe?
You absolutely can! For a spicy kick, add 1/4 teaspoon red chili flakes.
Variations:
For a creamy twist, add 2 cups of heavy cream in during the last few minutes of cooking.
To increase the nutritional content and protein, add 1 cup of frozen peas and let them heat through while you shred your chicken.
Serving Suggestions:
You can serve this soup with cornbread, dinner rolls, or plain crackers. We keep it simple!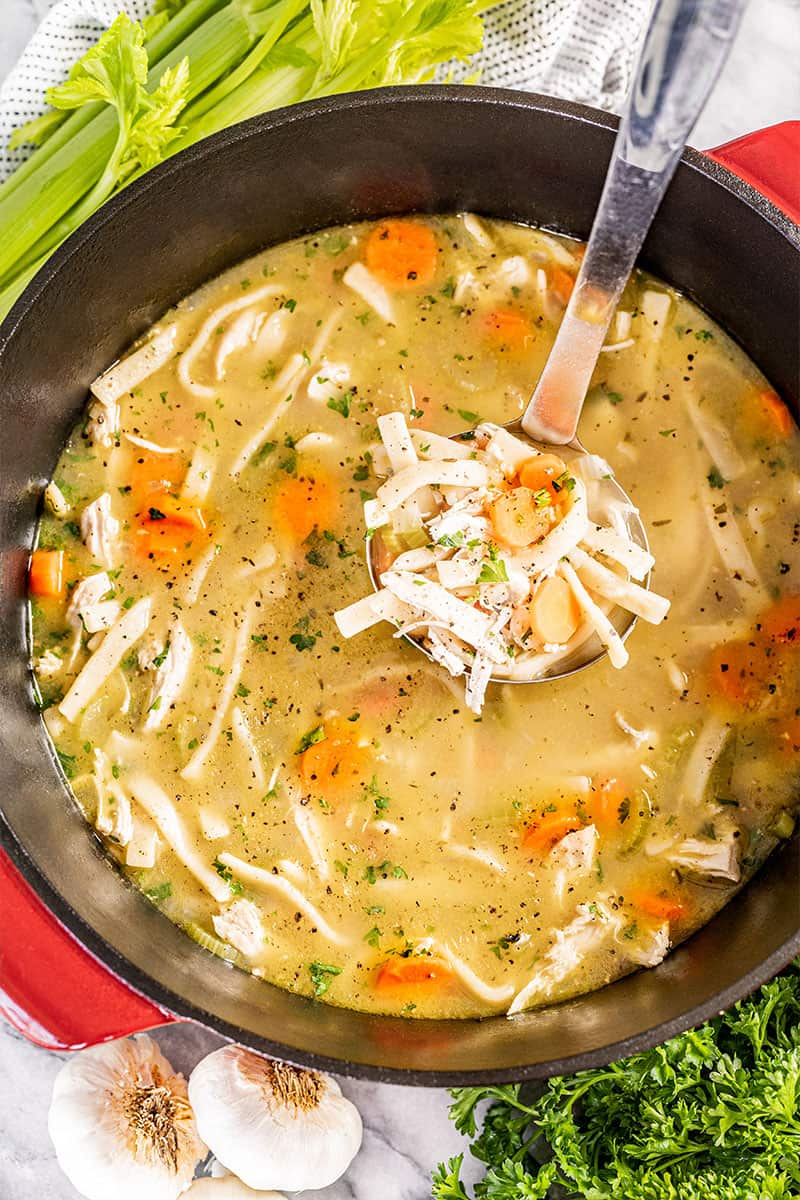 Storage and Reheating Instructions:
Store your soup in an airtight container in the refrigerator for up to 5 days. Reheat in a saucepan on the stovetop over medium-low heat until warmed through.
If you like this recipe, you may be interested in these other delicious soup recipes: