Slow Cooker Chinese Hot and Sour Soup makes it super easy to make your American Chinese restaurant favorite at home.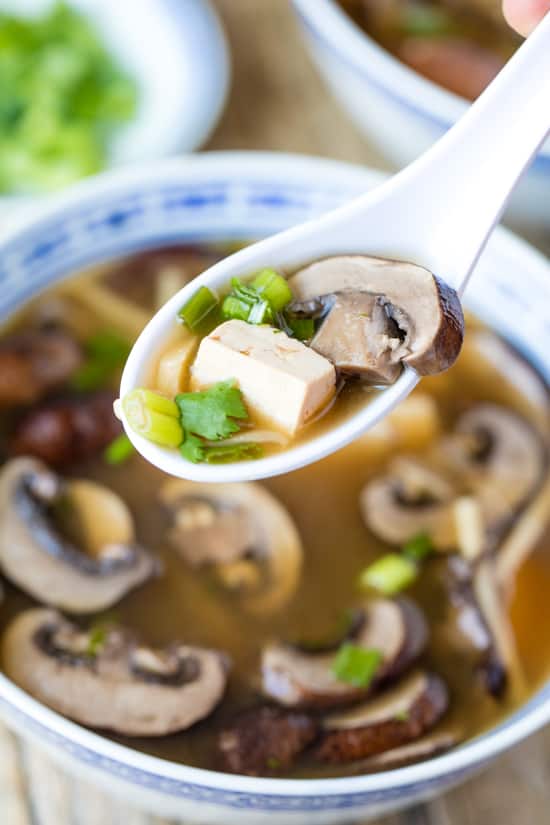 Whether you are celebrating Chinese New Year, or simply making an every day meal, this Slow Cooker Hot and Sour Soup is an easy and delicious dinner. This isn't exactly an authentic Chinese recipe, but I've made it as easy as possible so that anyone and everyone can celebrate. It just doesn't get any easier than the slow cooker! Toss it in and come back later for a delicious meal!
Chinese New Year is the celebration of the new lunisolar Chinese calendar. It has been celebrated for centuries. There are lots of fun traditions, myths, and superstitions that go along with it which makes it easy for the whole world to get involved. It's a fun little celebration meant to bring families together, and what better way to do that than with food?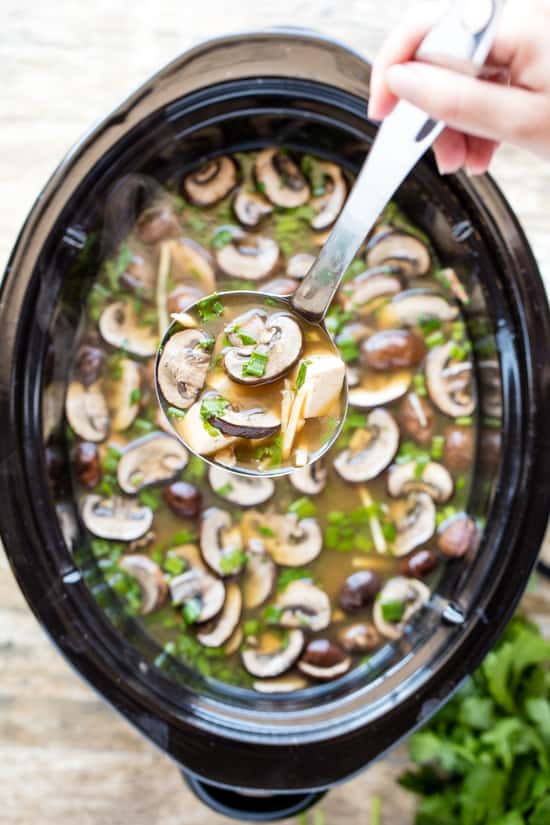 This recipe uses tofu. I almost never use tofu in my cooking, but this is one of the few recipes where it's absolutely necessary. If you aren't familiar with tofu, I've got you covered.
What is tofu made out of?
Tofu is a soybean product and is made by compressing curdled soy beans, very similar to how cheese is made. Tofu is high in protein and is often used as a meat replacement. Tofu has varying textures and levels of firmness depending on the protein content and how much water it contains.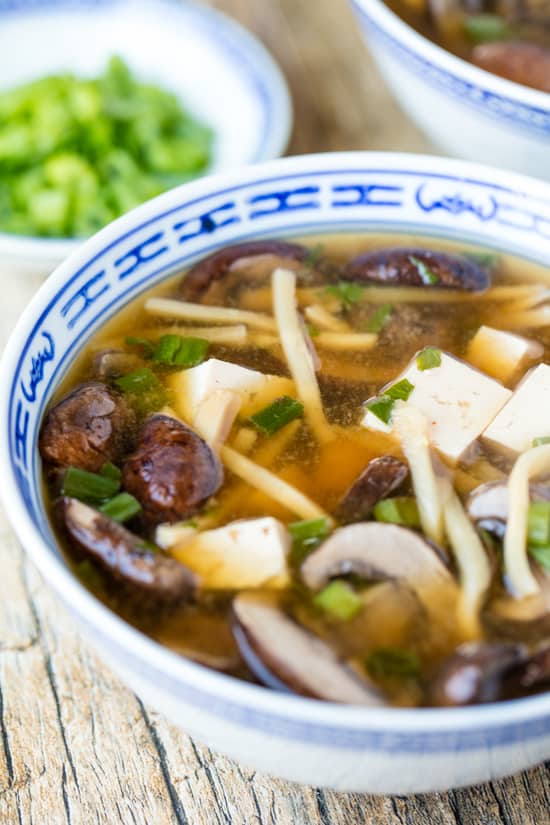 What are the different varieties of tofu?
Tofu is sold at various levels of firmness, starting from the softest: Silken, Extra Soft, Soft, Medium, Medium Firm, Firm, Extra Firm, and Super Firm. You may see all, or only some of these firmness levels in your grocery store. The firmness level is determined by how much water has been pressed out, so more firm versions contain the least amount of water content.
In this recipe you want to use a firm tofu as it will absorb the most flavor while still holding its shape.
Watch the video below where I walk you through every step of this recipe. If you like this recipe you may also be interested in my recipe for Hot and Sour Shrimp Wonton Soup.