Chicken Stir Fry is loaded with your favorite chicken and veggies in the most delicious, sweet and tangy sauce. You're going to love this 30 minute meal!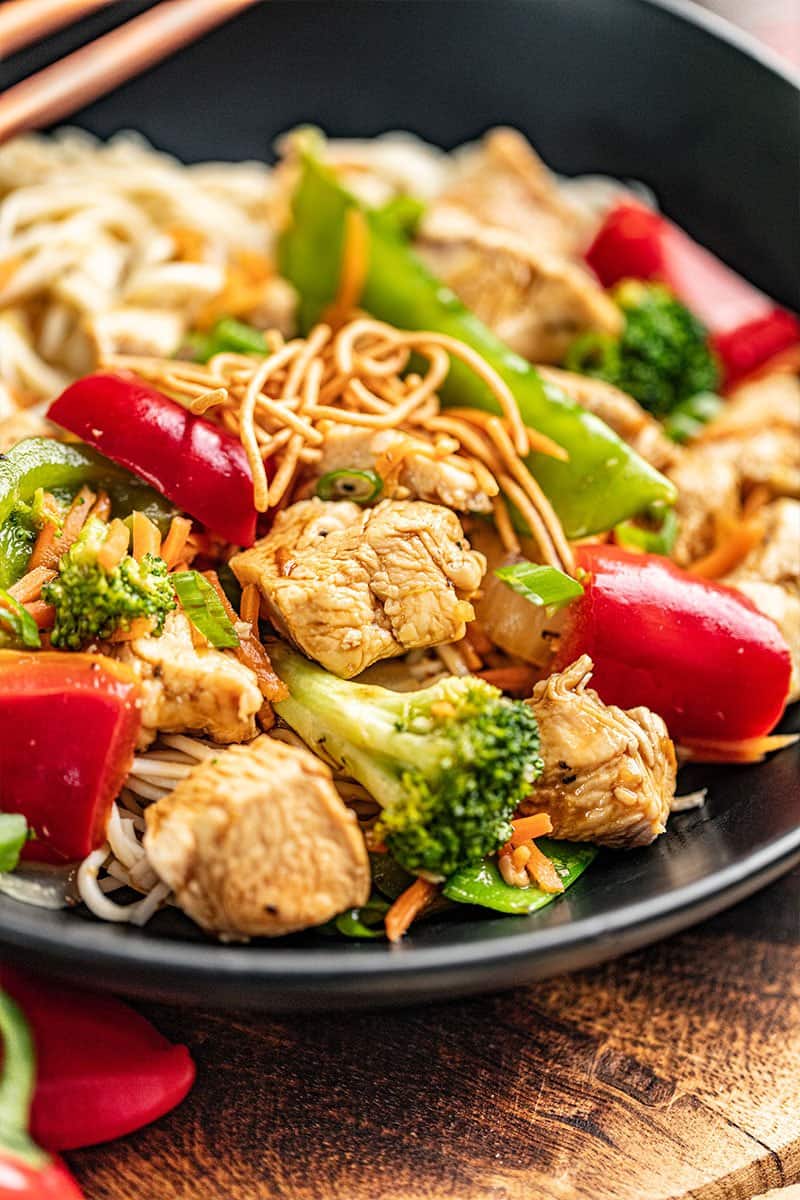 Why are stir fry dinners so underrated? Rather than fuss over cooking your meat, veggies, and favorite carb separately, you can cook it all together in the same pan! It's fairly quick to prep and cook, cleanup is super fast, and that leaves you to simply take your time and enjoy dinner. The sauce is really what makes this stir fry so amazing. It's a little bit sweet and a little bit savory and packs a lot of flavor! The best part is that you can customize this with your favorite veggies. Leave out the veggies you don't like, and add in others that you love. We 10/10 recommend this one!
Takeout Chicken Stir Fry is not an authentic Chinese recipe, but rather a typical American version of Chinese-American takeout restaurants. The Stay At Home Chef uses ingredients that are easily accessible for most people in the United States and Canada so that anyone can easily celebrate world cuisines even if their opportunities for travel or access to regional ingredients are limited.
Vegetable Options:
We don't want to leave you feeling stuck with only the veggies we recommend. If there are any vegetables on this list that you hate, simply leave them out! Any veggies missing that you love, add them in! Some of our favorite additional veggies are zucchini, mushrooms, and water chestnuts.
Soy Sauce:
If you need to limit your sodium intake, feel free to use low sodium soy sauce in this recipe.
Spice:
We have kept this recipe family-friendly and left out the spice. If you want to add any in, you could always use red pepper flakes or substitute hot sesame oil in place of the regular sesame oil.
Can I add noodles to Takeout Chicken Stir Fry?
Of course! You can cook up ramen noodles on the side according to package instructions and then add it in with your sauce and toss to combine while the sauce finishes cooking and thickens.
Vegetarian Options:
If you prefer to not use meat, you can use cubed tempeh or pressed, cubed tofu.
Do I need a wok?
Absolutely not! We love woks when cooking a stir fry, but is certainly not necessary. You can use any large bottom, heavy pan.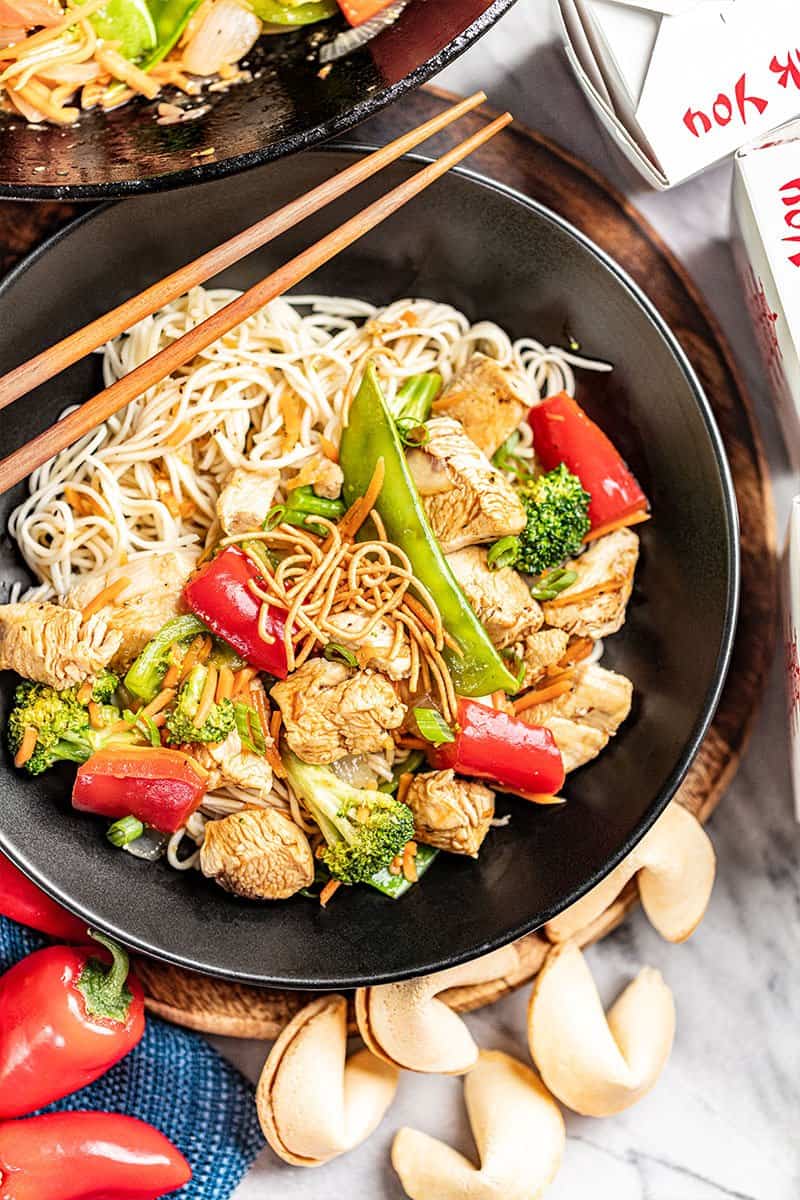 Storage and Reheating Instructions:
Store any leftovers in an airtight container in the fridge for up to 5 days. Reheat on the stovetop in a skillet over medium-low heat with a scant amount of oil until warmed through.
If you like this recipe, you may be interested in these other delicious Asian inspired recipes: