Beef Lo Mein is sweet and savory, filled with delicious beef and veggies. This one pan meal is ready in just about 30 minutes. Skip the take-out tonight and enjoy it at home!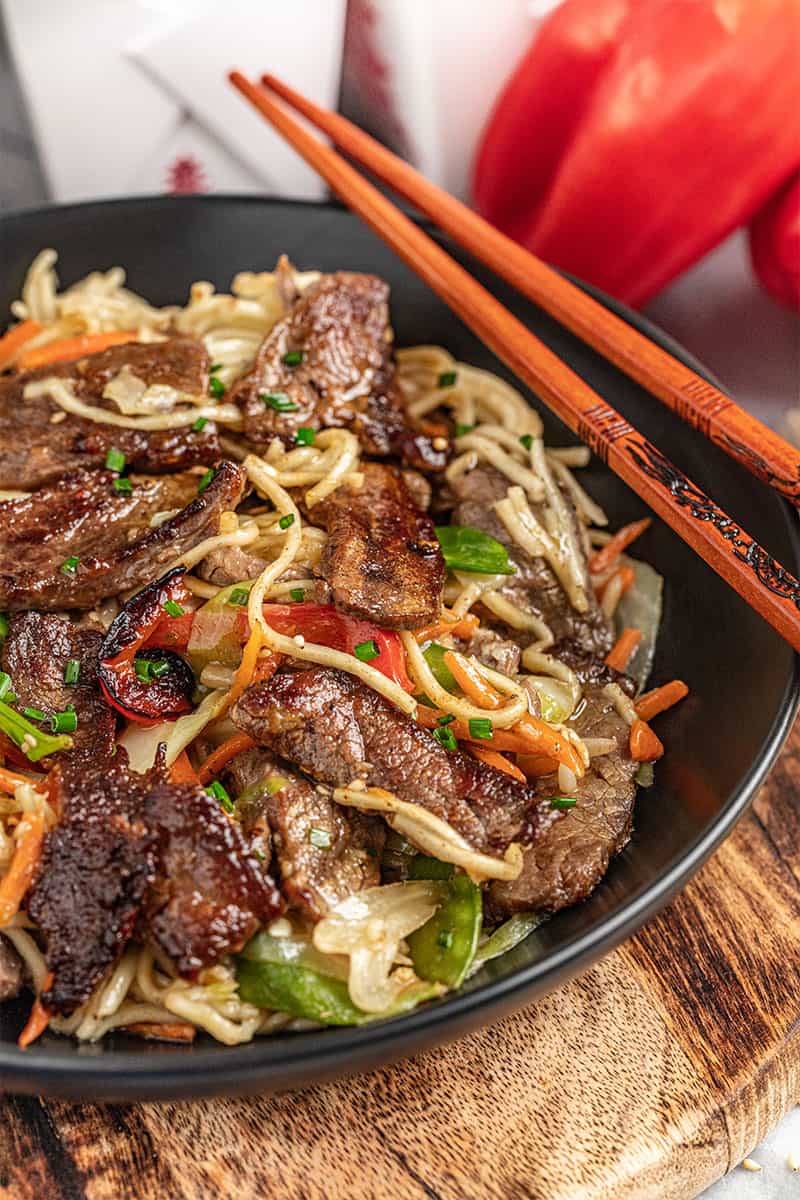 Beef lo mein has always been one of our preferred take-out meals. It's a little bit sweet and a little bit savory, and always hits the spot! Don't worry about needing all of the fresh veggies called for, because you can completely customize this recipe to your own personal taste preferences! Utilize the veggies you already have in your fridge, what's growing in your garden, or even mixed frozen veggies. This is one of those recipes you can easily change to make your own, which means you'll never have the same lo mein twice!
This is not an authentic Chinese recipe, but rather a typical American version of Chinese-American takeout restaurants. The Stay At Home Chef uses ingredients that are easily accessible for most people in the United States and Canada so that anyone can easily celebrate world cuisines even if their opportunities for travel or access to regional ingredients are limited. For authentic Chinese noodle recipes, be sure to check out Red House Spice.
How many servings are in beef lo mein?
Yes, you read it right, this serves 8! We know, this looks like a ton of food. This will certainly feed your family, and even allow for seconds. You could also save the leftovers and eat for lunches throughout the week. However, if this is simply too much food for your family you can always halve this recipe.
Noodle Options:
We prefer traditional lo mein noodles, which can be found in the Asian foods section of your local grocery store. If you are unable to find lo mein noodles, you can always substitute with spaghetti or linguine pasta.
Pro Tip: Whichever noodles you use, be sure to rinse your noodles in cold water after cooking to keep them from sticking together.
To Wok Or Not to Wok:
A wok is a wonderful tool for stir-frying! It is definitely not necessary though, and it is really only beneficial on a gas stove. All of you with electric stovetops, don't worry! Simply use a large, deep skillet!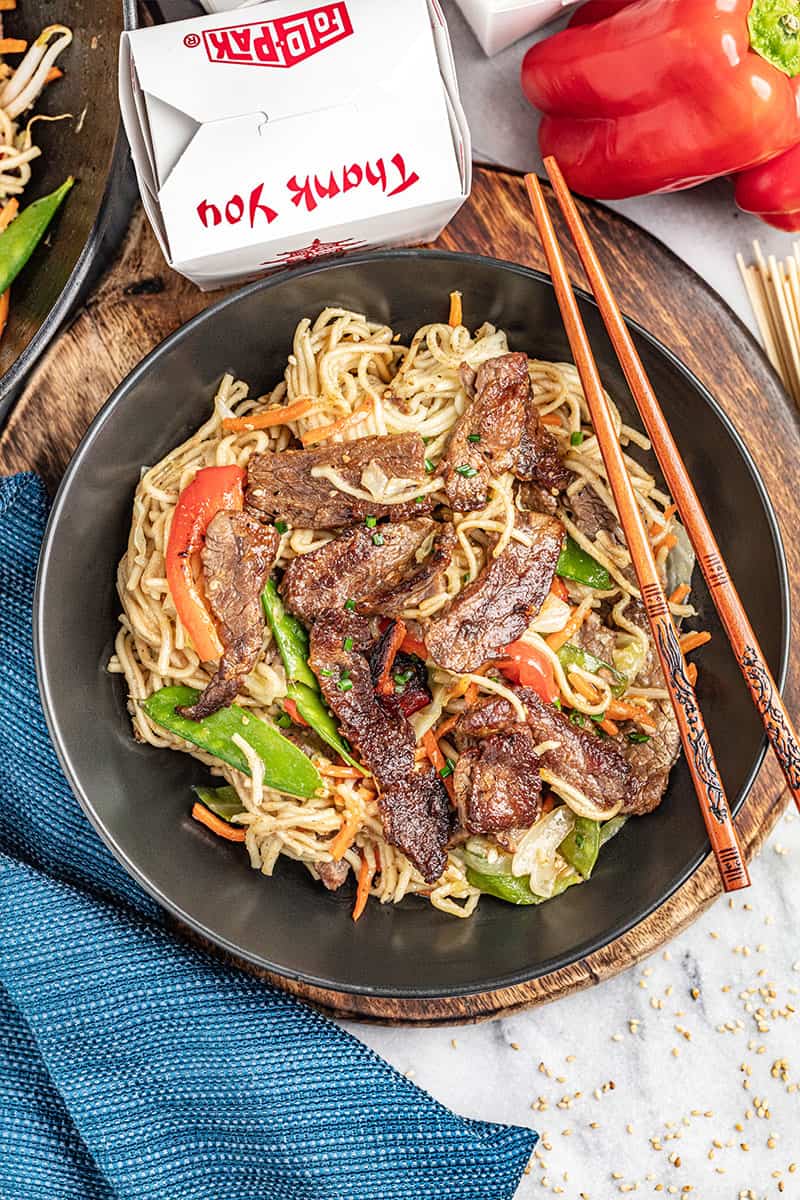 Storage and Reheating Instructions:
Store any leftovers in an airtight container in the Store any leftovers in an airtight container in the fridge for up to 5 days. Reheat in a skillet on the stovetop over medium heat until warmed through.
If you like this recipe, you may be interested in these other delicious Asian-inspired recipes: