Sweet and Sour Chicken comes together so quickly, it's faster than ordering take-out! The sweet, tangy sauce and the crispy fried chicken chunks are oh so delicious!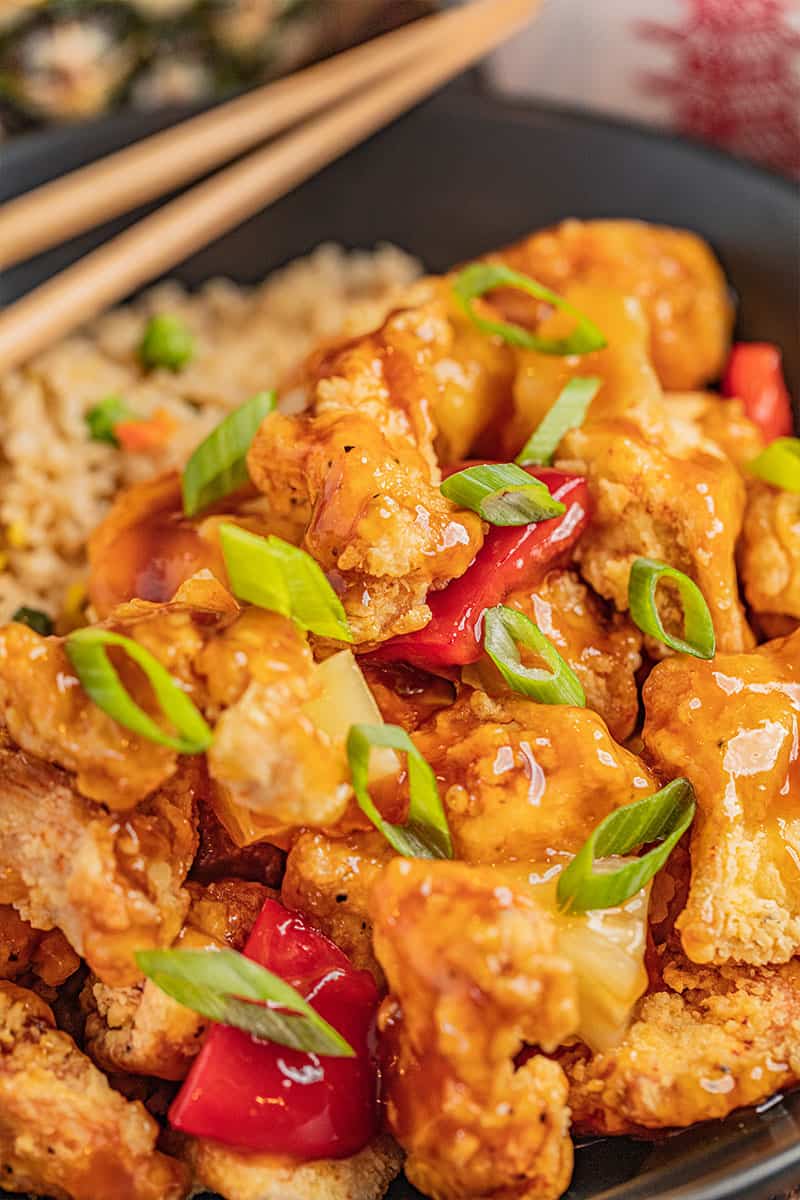 We've had a love affair with sweet and sour chicken for what feels like forever. We didn't get around to making it at home until recently, and always just used it as an excuse to grab takeout. The problem is, half the time we get takeout it's barely luke-warm by the time we get home, and that is super disappointing. Learning how to make our favorite takeout meals at home has been revolutionary. We still get to enjoy our favorite meals, but they are always hot and fresh, and we can have them anytime we want! Win win!
Takeout Sweet and Sour Chicken is not an authentic Chinese recipe, but rather a typical American version of Chinese-American takeout restaurants. The Stay At Home Chef uses ingredients that are easily accessible for most people in the United States and Canada so that anyone can easily celebrate world cuisines even if their opportunities for travel or access to regional ingredients are limited.
Additions:
This recipe is great by itself, but we love adding pineapple chunks, onion chunks, and slices of green bell pepper to it.
To Wok or Not to Wok:
Woks are fantastic if you have a gas stove, but they are certainly not necessary. Feel free to use one if you have one, but you can always just use a large bottomed skillet.
Soy Sauce:
Feel free to use low-sodium soy sauce in this recipe if you are trying to reduce your overall sodium intake.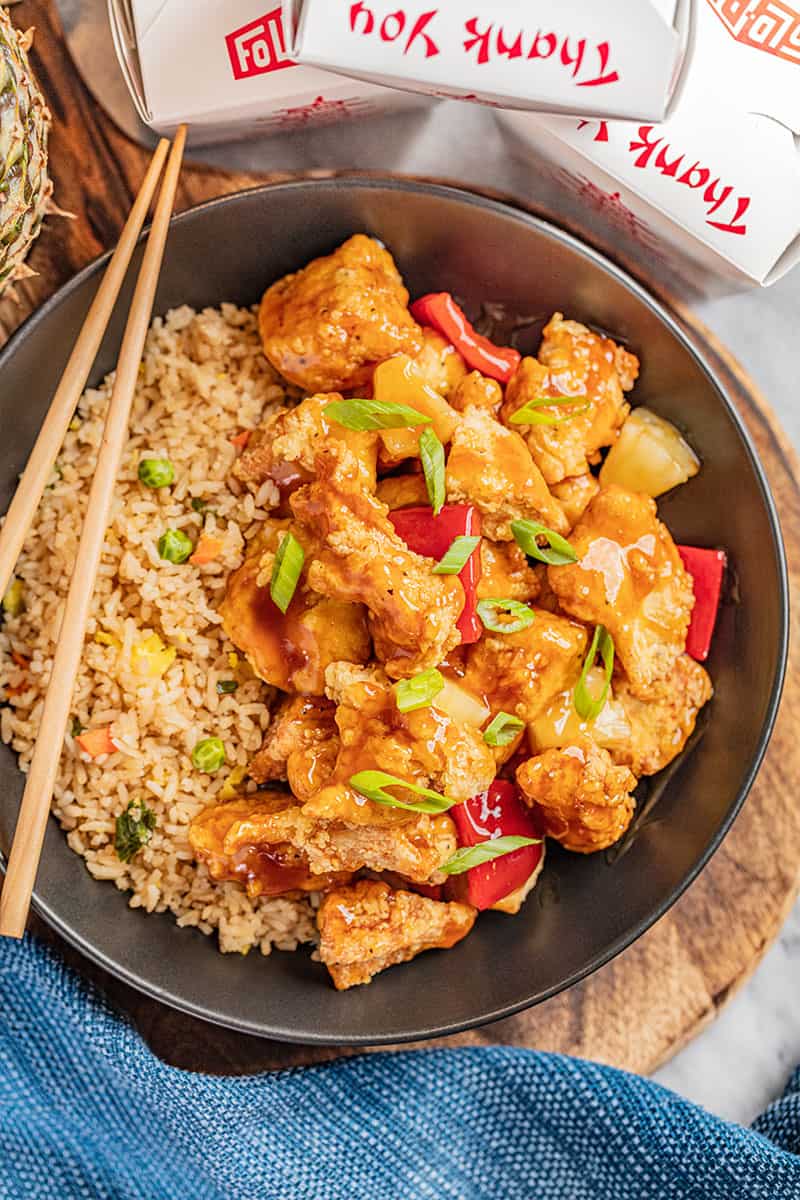 Make Ahead Instructions:
This meal is best made fresh, but you can always cut up your chicken and make the sweet and sour sauce ahead of time. Simply store it in the fridge up to 24 hours before you're ready to use.
Storage and Reheating Instructions:
Store any leftovers in an airtight container in the fridge for up to 5 days. Reheat in a skillet on the stovetop over medium heat with a scant amount of oil until warmed through.
If you like this recipe, you may be interested in these other delicious Asian inspired recipes: