Szechuan Chicken has the most delicious sweet sauce with just the right amount of heat to tingle on your tongue. Serve with your favorite rice or noodles to enjoy this family favorite meal.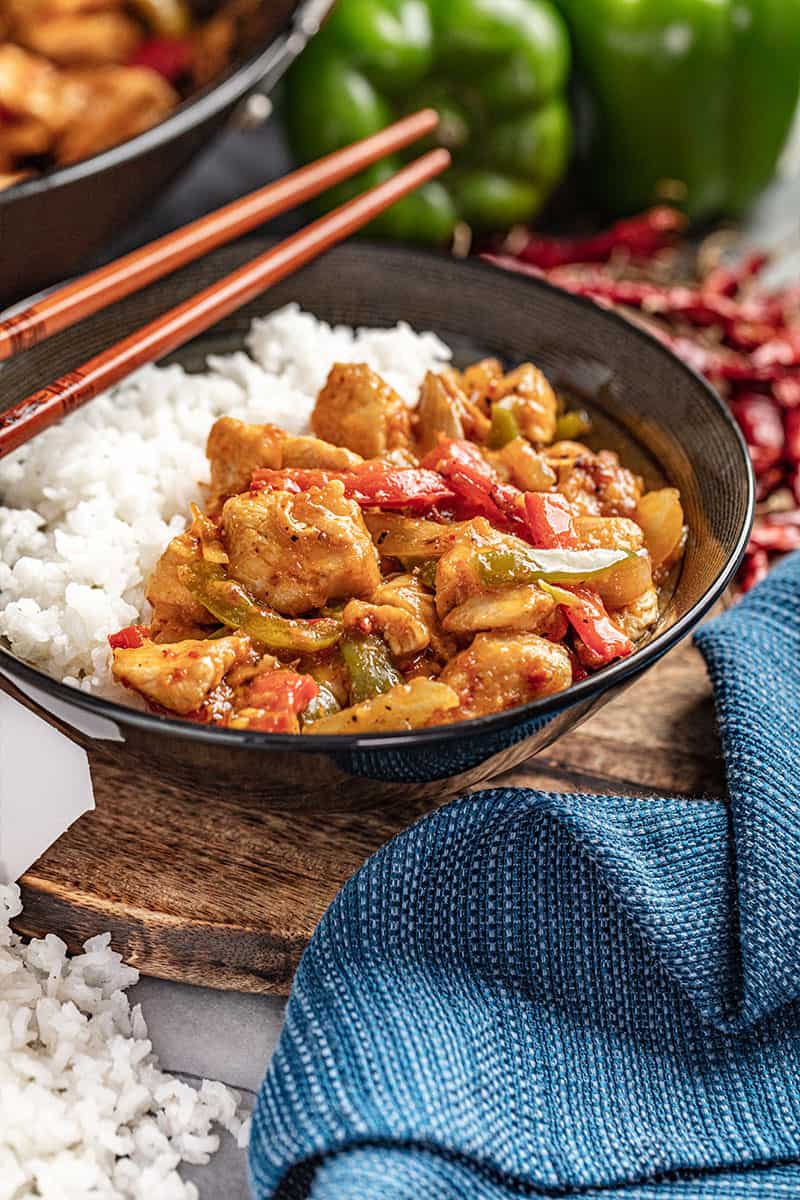 Asian cuisine is seriously a favorite. Our family simply can't get enough General Tso Chicken, Sesame Chicken, and Beef Lo Mein. But our absolute favorite right now is Szechuan Chicken. The sauce is so stinkin' good, with just the right amount of heat, and you can always add to the veggies if you want a more even ratio of chicken to veggies. It just doesn't get any better than an easy, customizable and delicious dinner like this.
Szechuan Chicken is not an authentic Chinese recipe, but rather a typical American version of Chinese-American takeout restaurants. The Stay At Home Chef uses ingredients that are easily accessible for most people in the United States and Canada so that anyone can easily celebrate world cuisines even if their opportunities for travel or access to regional ingredients are limited.
Meat Options:

This sauce and veggie combo can go with just about anything! If you want to change it up, try sliced steak or even shrimp. For our vegetarian audience, this would be fantastic with tofu.

Spice Level:

Szechuan chicken is meant to be pretty spicy. We find it has a moderate heat, but isn't too uncomfortably spicy. If you are particularly heat sensitive, you might want to reduce the red pepper flakes. If you want a really strong kick, consider subbing out the sesame oil with hot sesame oil.

Serving Suggestions:

Serve with a generous side of steamed rice or udon noodles.

Make Ahead Instructions:

This dish is best made and eaten fresh. However, to save on time you can always make the sauce and slice your vegetables ahead of time and store in the refrigerator until ready to cook.

Storage and Reheating Instructions:

Store any leftovers in an airtight container in the fridge for up to 5 days. Reheat in a skillet on the stovetop over medium-low heat until warmed through.
If you like this recipe, you may be interested in these other delicious Asian inspired recipes: