Takeout Sesame Chicken is a Chinese-American takeout classic that you can make at home in under 30 minutes! This crispy chicken and deliciously sweet sauce is a family favorite! You're going to love it!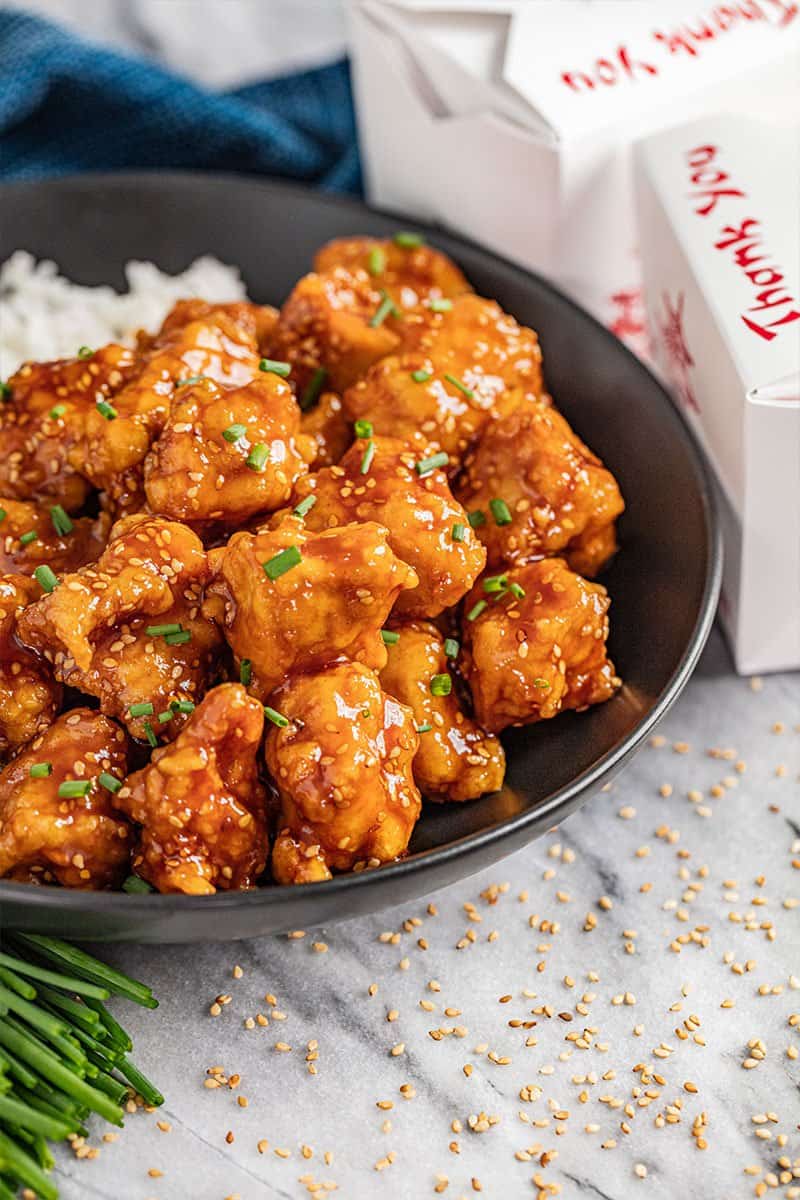 Could we possibly rave about Takeout Sesame Chicken any more? We are head-over-heels for this recipe! We love good takeout, especially when the whole family is on board and we can all share! However, this recipe is even better than our favorite takeout. Plus, it's ready in just 30 minutes. Busy weeknight dinners just don't get any better than this. Trust us, you're going to love this one!
Takeout Sesame Chicken is not an authentic Chinese recipe, but rather a typical American version of Chinese-American takeout restaurants. The Stay At Home Chef uses ingredients that are easily accessible for most people in the United States and Canada so that anyone can easily celebrate world cuisines even if their opportunities for travel or access to regional ingredients are limited.
Frying Tips:
Check your oil temperature before you begin frying, and make sure it has reached 350 degrees Fahrenheit. Once you add the chicken the oil will cool down slightly, so keep an eye on the temperature while frying and do your best to maintain temperature.Be careful not to crowd the pan with too many pieces of chicken at once, they can stick together and not cook properly. Work in batches to make sure the chicken pieces are not overcrowded.
Lite Variation:
If you would like a lighter version, skip the coating and frying. Simply sauté your chicken pieces in a small amount of oil rather than frying.
Serving Suggestions:
We love sesame chicken over rice, chow mein, or even a bed of steamed veggies.
Do I need a wok to make Crispy and Sweet Sesame Chicken?
Not at all! We love cooking in a wok, but you can still get amazing results with this recipe if you use a large skillet.
Chicken Cut Options:
Chicken breasts can be easier to work with, but we also love the fattiness and flavor of chicken thighs. Go ahead and use whichever you prefer.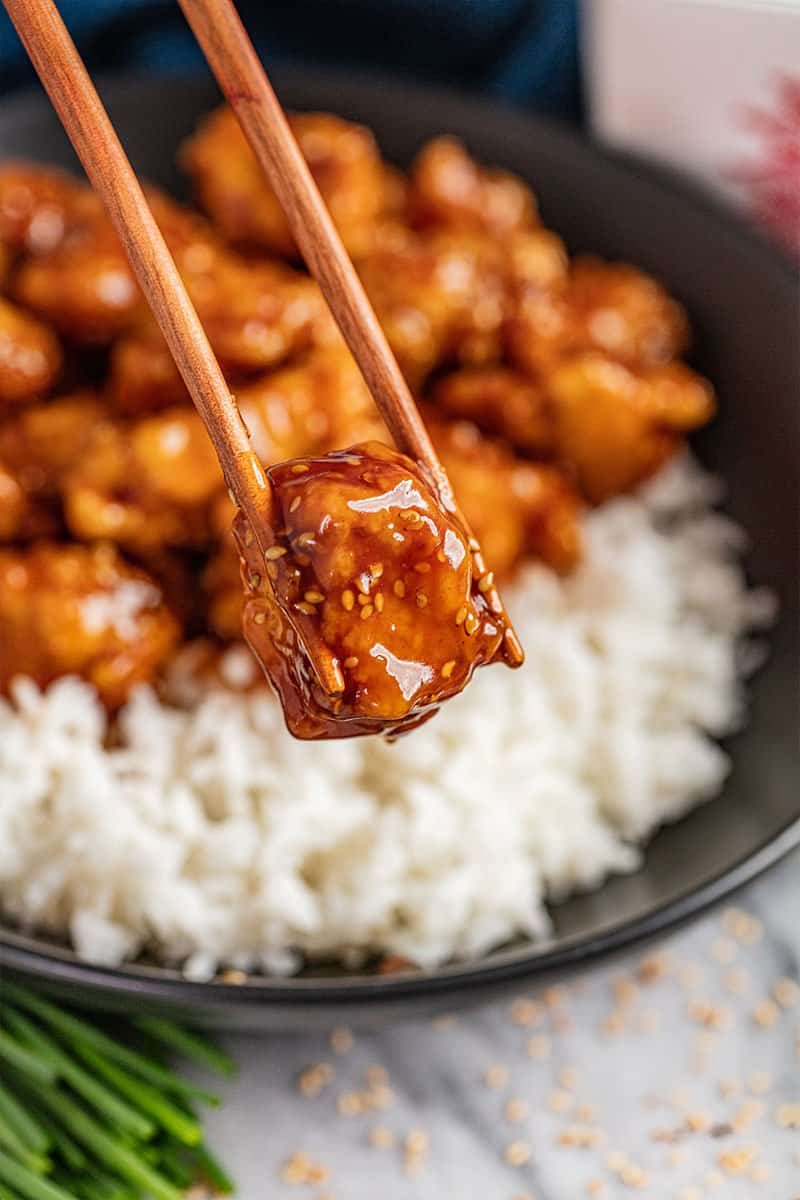 Make Ahead Instructions:
If you are trying to save time during the busy dinner hour, make the sauce up to a week ahead of time and store in an airtight container in the fridge until ready to use.
Storage and Reheating Instructions:
Sesame chicken is best eaten fresh while the chicken is still crispy. Once it has sit out for awhile it will no longer be crispy, though the flavor will still be amazing! Store any leftovers in an airtight container in the fridge for up to 5 days. Reheat in a skillet on the stovetop over medium-low heat until warmed through.
If you like this recipe, you may be interested in these other delicious Asian Inspired recipes: