Comfort Corn Chowder has it all—sweet corn, satisfying potatoes and mouth watering bacon—all in one easy to make soup!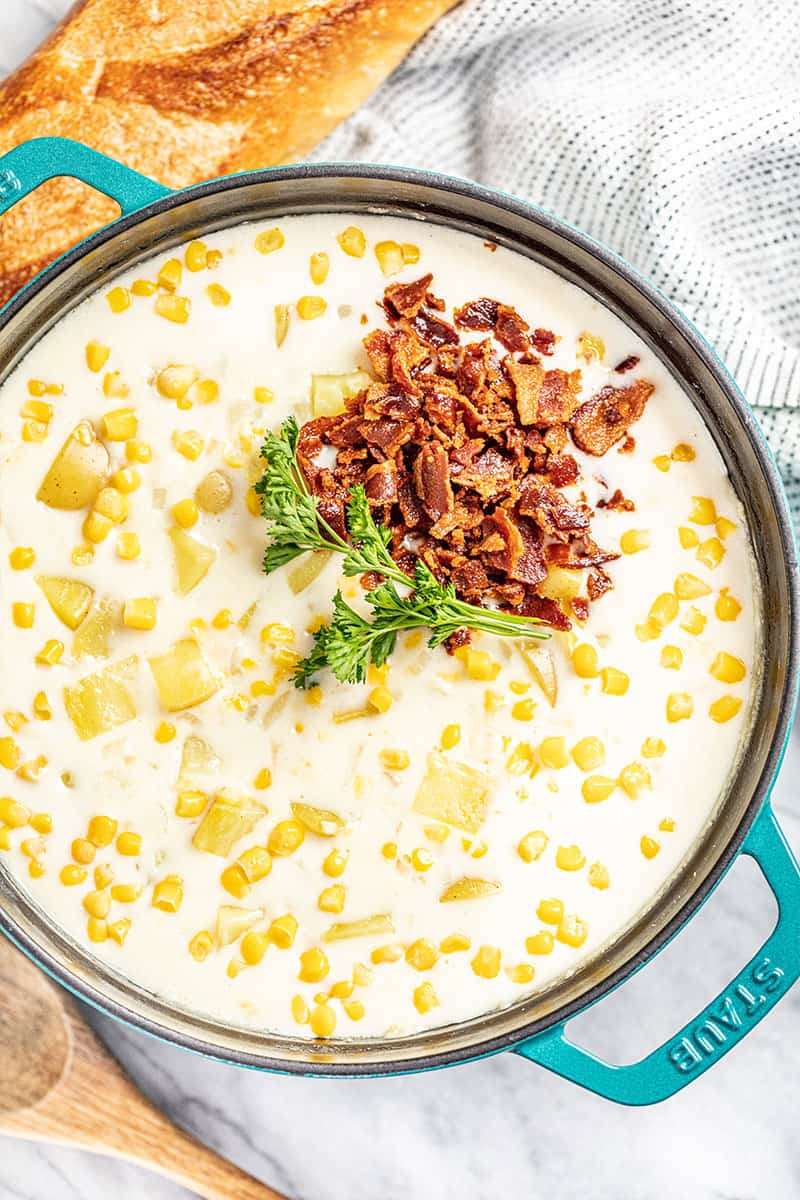 This soup is comfort in a bowl. It's filling, warm, hearty, and delicious. We love soup at our house, and we especially love chowders for their satisfying and creamy texture. This soup is full of flavor and scrumptious ingredients that simply make you feel good. Sweet, crisp corn, softened onion, and chunky potatoes are swimming in a creamy, flavorful chowder. Oh, yum!
Canned Corn:
You can use canned corn if you don't have fresh corn, but we recommend using frozen corn whenever possible, as it retains a closer texture and flavor to fresh corn. 
Potato Options:
Yukon Gold or Red potatoes are best for soups and stews, as they don't break down as fast as Russet potatoes, which are too starchy and become grainy.
Is Comfort Corn Chowder gluten free?
Due to the flour, this recipe is not gluten-free as written. If you would like to make this recipe gluten-free, you can use 1 ½ tablespoons of cornstarch instead of the flour
Bacon: Optional?
No. Bacon is optional. It adds a lot of flavor and texture, but if you don't enjoy it or have it on hand, this chowder is awesome even without it.
Cream Substitutes:
We highly recommend the use of cream in this soup. It makes it ultra rich and indulgent. If needed, you can always substitute with half and half. Half and half is a mixture of half cream and half whole milk. Using half and half in place of cream will lighten the texture and change the flavor, and is an option that we use frequently.  To substitute, simply use half heavy cream and half milk in the amounts a recipe calls for.
Alternatively, you can always substitute heavy cream with 3/4 cup milk and 1/4 cup melted butter, thoroughly mixed.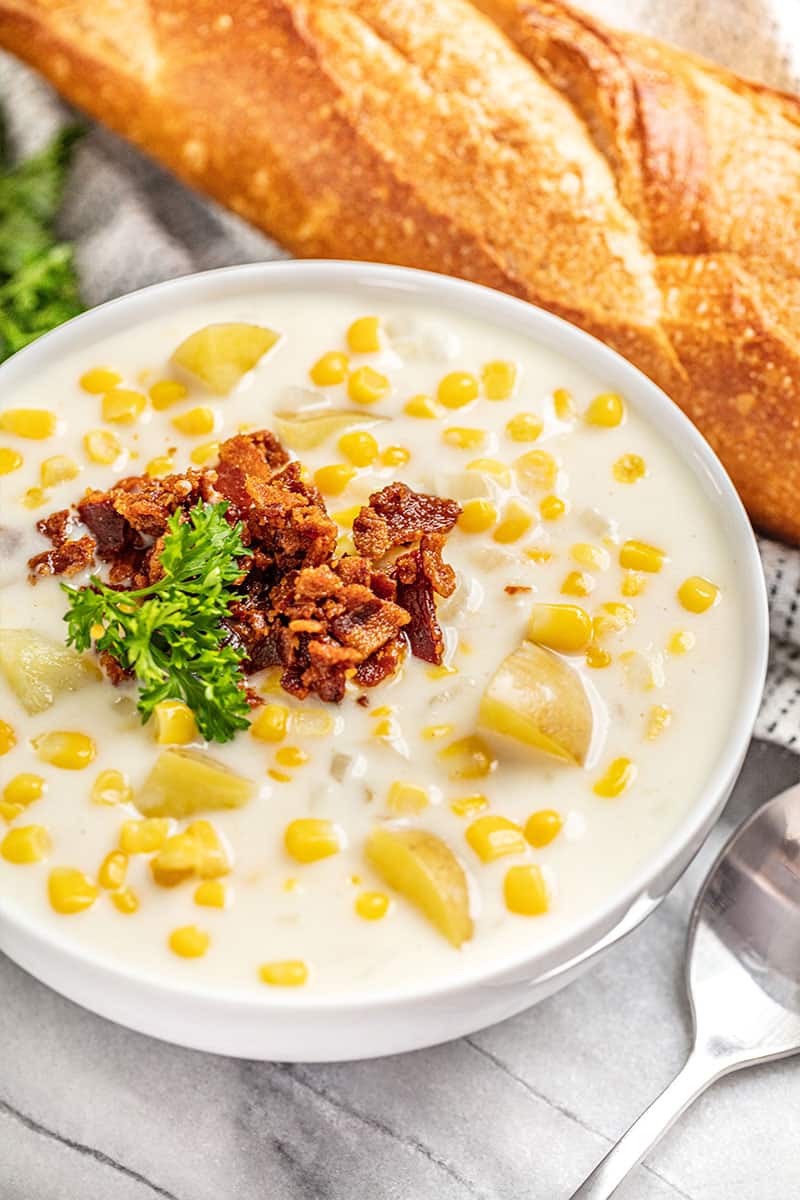 Storage and Reheating Instructions:
Store your soup in an airtight container in the refrigerator for up to 5 days. Reheat in a saucepan on the stovetop over medium-low heat until warmed through.
Looking for some great soups, stews and comfort foods? Here's a line up of some of our favorite go-to recipes: