This cowboy Western-style Easy Skillet Cornbread is the perfect side for every soup, stew, and chili this winter. It takes mere minutes to whip up this sweet cornbread and everyone always loves it!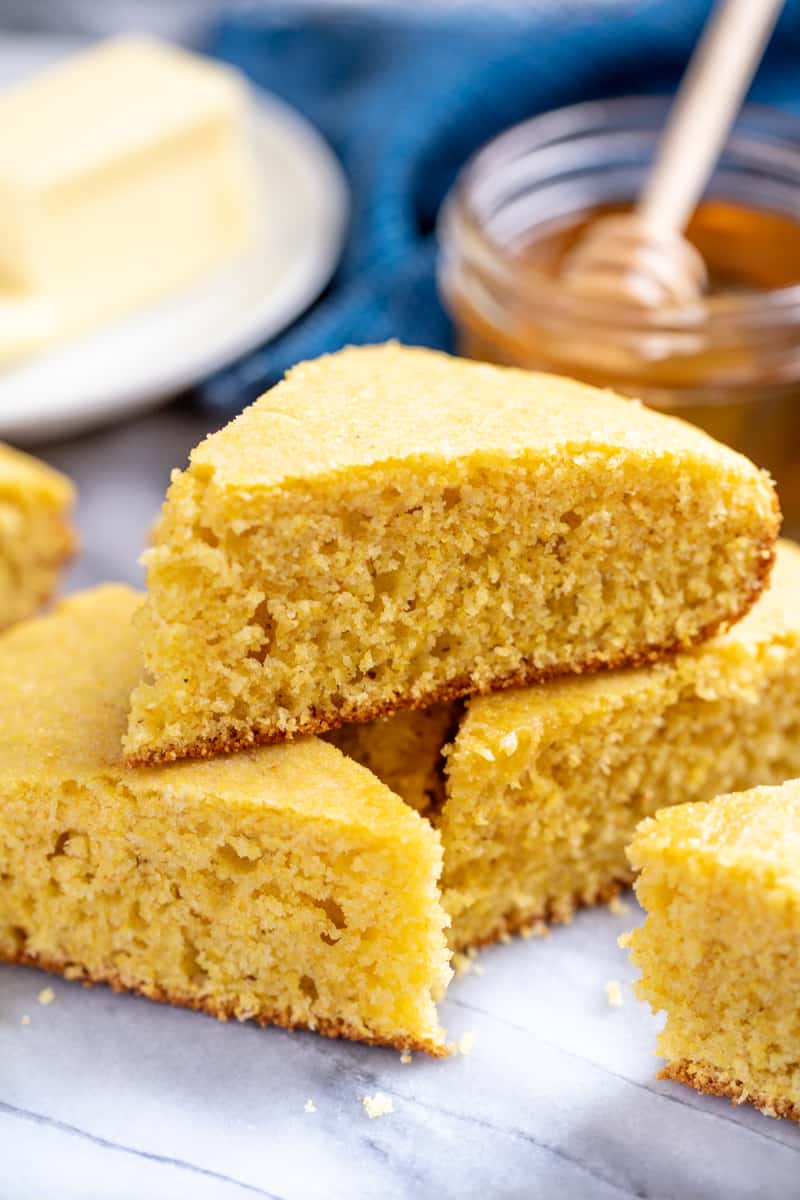 Cornbread is one of those things that gets gobbled up when it's on our dinner table, and who doesn't love a good cornbread? This recipe is everything you could ask for. Which basically just means it's moist because dry cornbread is awful and you deserve better.
Out here in the Western United States we prefer out cornbread with sugar in it. I call this cowboy or western style cornbread. Down in the Southern United States they prefer their cornbread without sugar. You can make this recipe with or without the sugar depending on your own personal preferences.
Pan Options:
You can make this recipe in either an 8 inch or a 10 inch cast iron skillet with the same cooking time. An 8 inch will just give you thicker slices. Make sure your cast iron pan is well seasoned so it won't stick. If you are worried about your cast iron sticking, just rub it down with a bit of oil. It won't hurt anything.
While it may be called Easy Skillet Cornbread, you do not have to use a cast iron skillet for this recipe. Feel free to use an oven safe 9×9 pan instead.
What should I serve with skillet cornbread?
We love easy skillet cornbread with a good chili or hearty soup. We also love it on any random night of the week with just about anything. It is SO good.
Sugar:
This recipe calls for up to 2/3 cup of sugar. However, there are a lot of opinions out there about how much sugar (if any at all!) should be in cornbread. This recipe will work with no sugar, or any amount up to the 2/3 cup.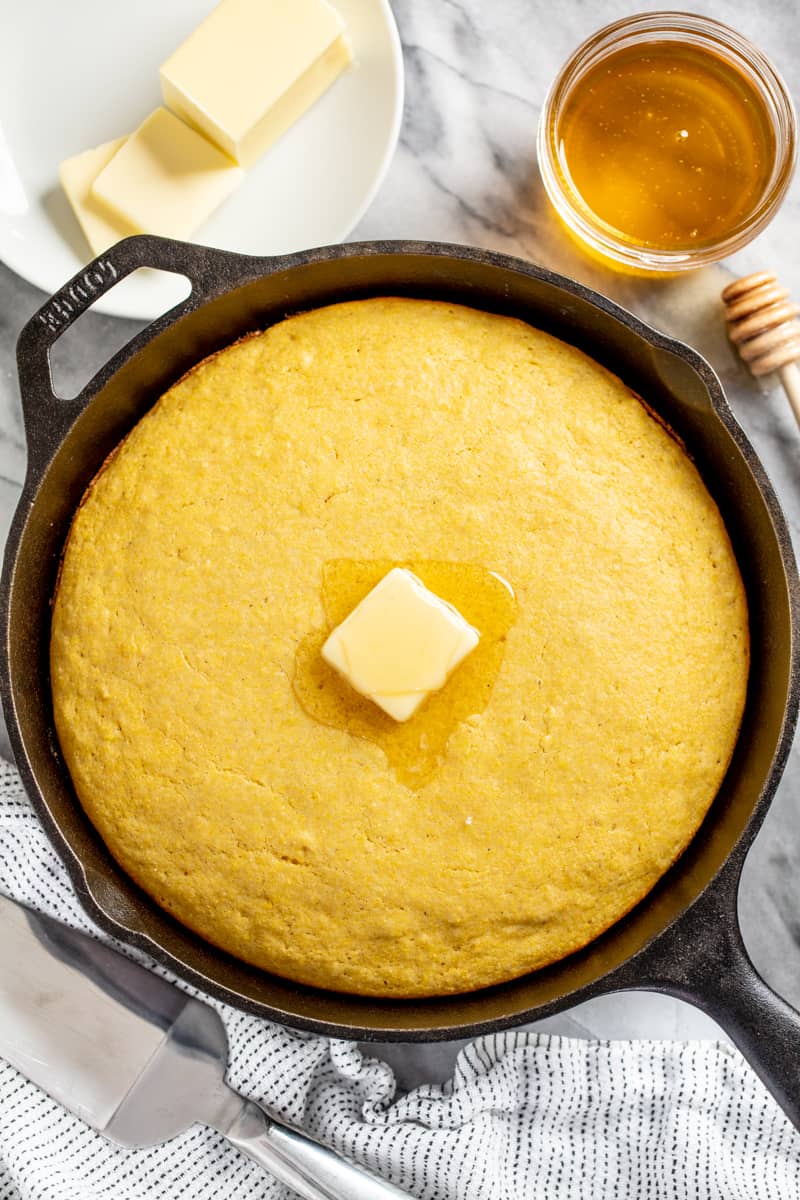 Storage and Reheating Instructions:
Store any leftovers in an airtight container at room temperature for up to 2 days, or in the fridge for up to 5 days.
If you like this recipe, you may be interested in these other delicious bread recipes:
Watch the video below where Rachel will walk you through every step of this recipe. Sometimes it helps to have a visual, and we've always got you covered with our cooking show. You can find the complete collection of recipes on YouTube, Facebook Watch, or our Facebook Page, or right here on our website with their corresponding recipes.