Spinach Artichoke Lasagna takes all the flavors you love from spinach artichoke dip and turns it into an amazingly delicious lasagna. The balance between layers of bechamel, noodles, and the spinach artichoke mixture is perfection!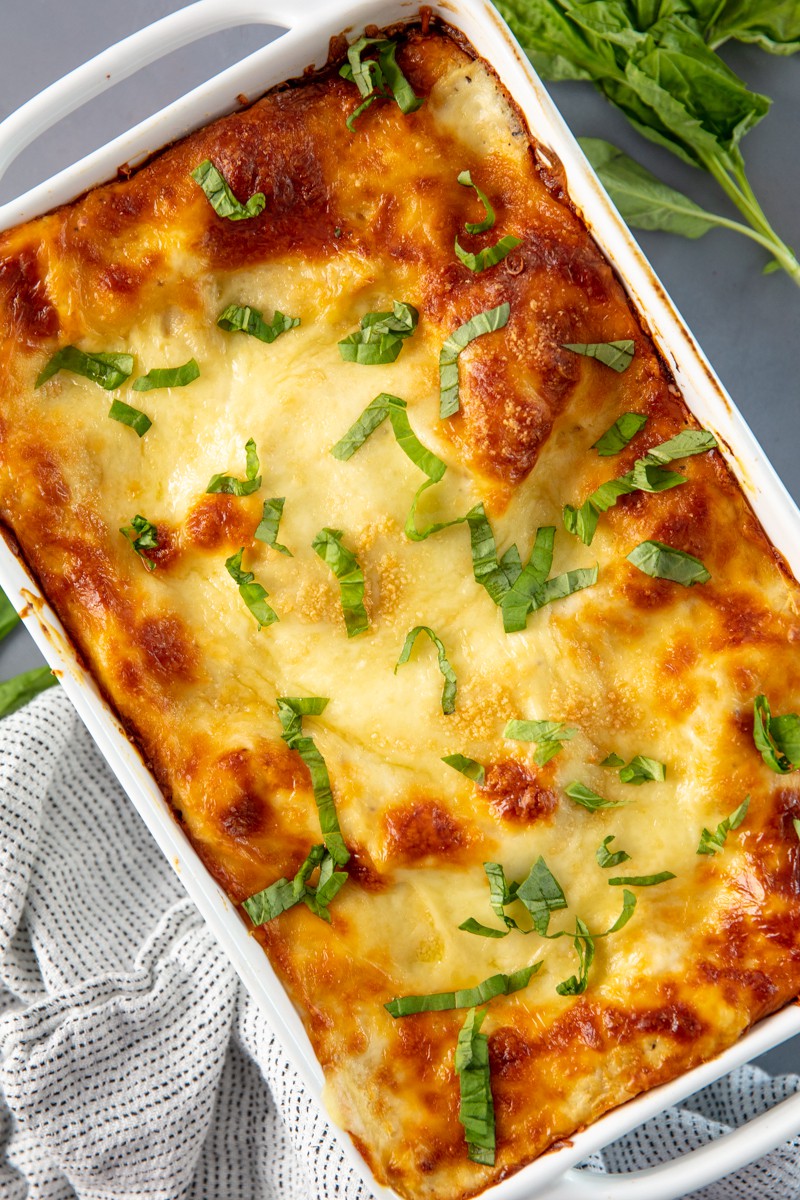 This is an incredibly easy recipes to make! I've taken my recipe for spinach artichoke dip and combined it with my recipe for the most amazing lasagna. The result is a fantastic, indulgent lasagna that people will rave over! This lasagna recipe has three main components: the pasta, a spinach artichoke ricotta filling, and a simple bechamel sauce. You'll also need some mozzarella and parmesan cheese for assembly.
Lasagna Pasta Shortcut
I've given you the best hack ever for your lasagna noodles and included it as part of the recipe. No boil lasagna noodles work, but they often end up a bit of an odd texture and absorb too much liquid in the recipe. Instead, I use regular lasagna noodles and STILL don't boil them. All you have to do is place them into a container and pour hot water over them. Let them soak for 30 minutes and they'll be tender enough to use in the recipe. Don't worry, they will finish cooking in the oven. This allows you to get the rest of your ingredients ready to assemble your lasagna, without having to pay attention to it.
PRO TIP: Move them around after the first 5 minutes to help prevent the pasta sheets from sticking to each other. A simple swish and swirl in the pan should do it.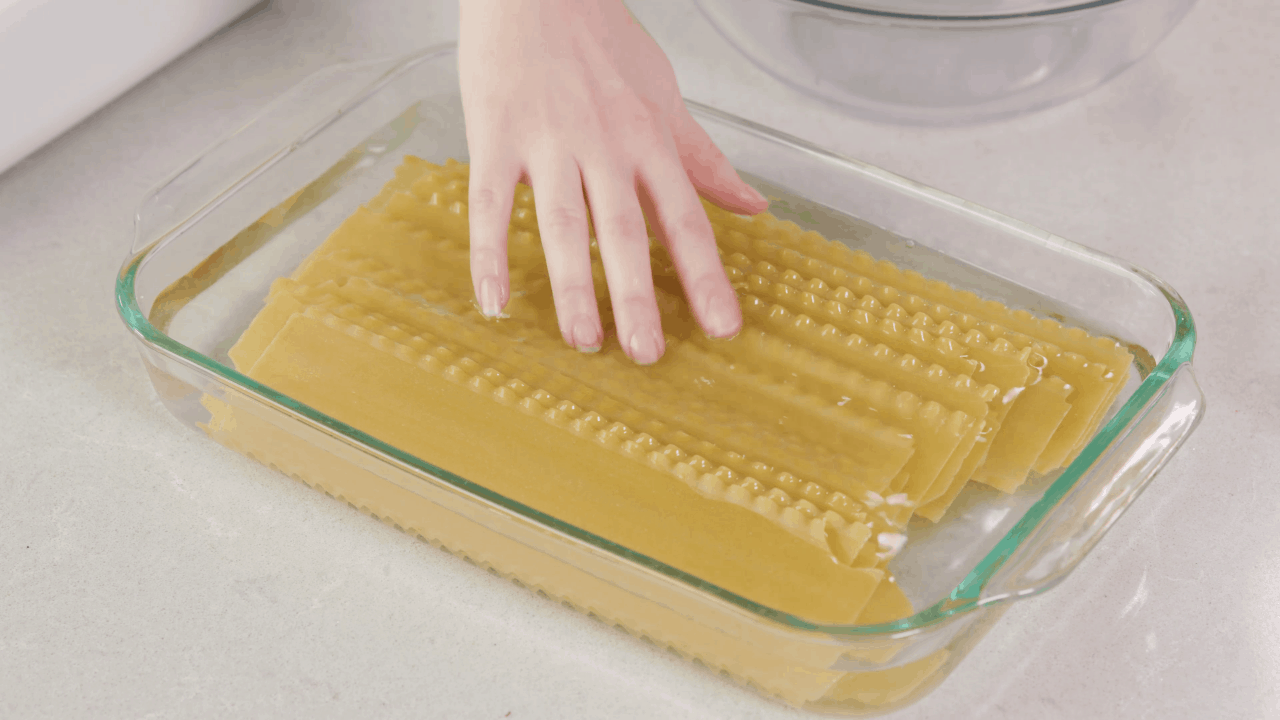 SPINACH NOTE: This recipe calls for frozen chopped spinach that has been thawed and drained. You can cook this in the microwave in a matter of minutes, but the spinach needs to be drained well. You don't want a lot of extra water in this recipe so squeeze out as much of the water as you can.
ARTICHOKE NOTE: You can use either marinated artichoke hearts or artichoke harts that have been canned in water for this recipe.
Watch the video below where Rachel will walk you through every step of this recipe. Sometimes it helps to have a visual, and we've always got you covered with our cooking show. You can find the complete collection of recipes on YouTube, Facebook Watch, or our Facebook Page, or right here on our website with their corresponding recipes.