Buffalo Chicken Lasagna takes all the flavors you love from buffalo chicken wings and turns it into an amazingly delicious lasagna.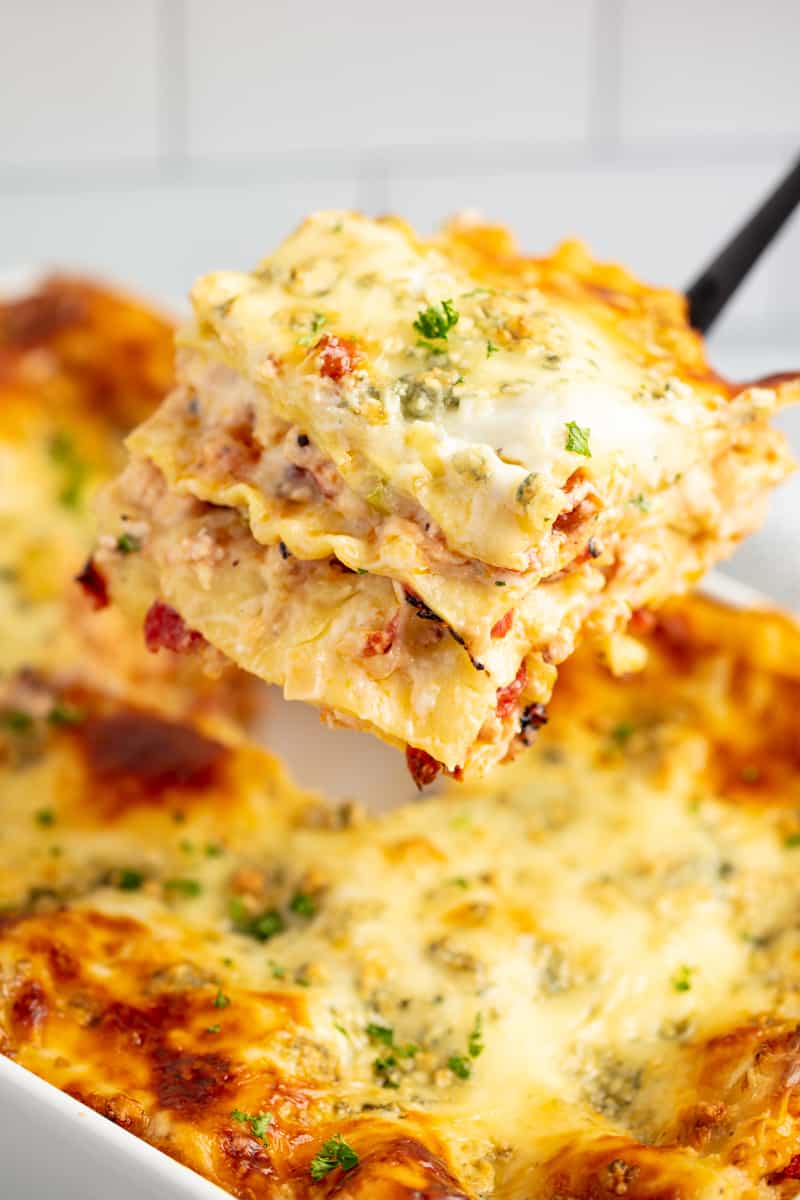 In this recipe we are taking all of the flavors from buffalo chicken wings and turning them into a delicious, decadent lasagna that's full of flavor. We use ground chicken for the best texture. What are hot wings without a little celery? So we've added celery to the mixture as well. We flavor the meat mixture with Frank's Buffalo Hot Sauce. The lasagna is then layered with pasta, meat sauce, mozzarella and a classic bechamel. Crumbled blue cheese is added on top to finish it off. You don't want to use too much blue cheese as it can easily overpower the entire lasagna. If you don't like blue cheese, you can simply leave it out.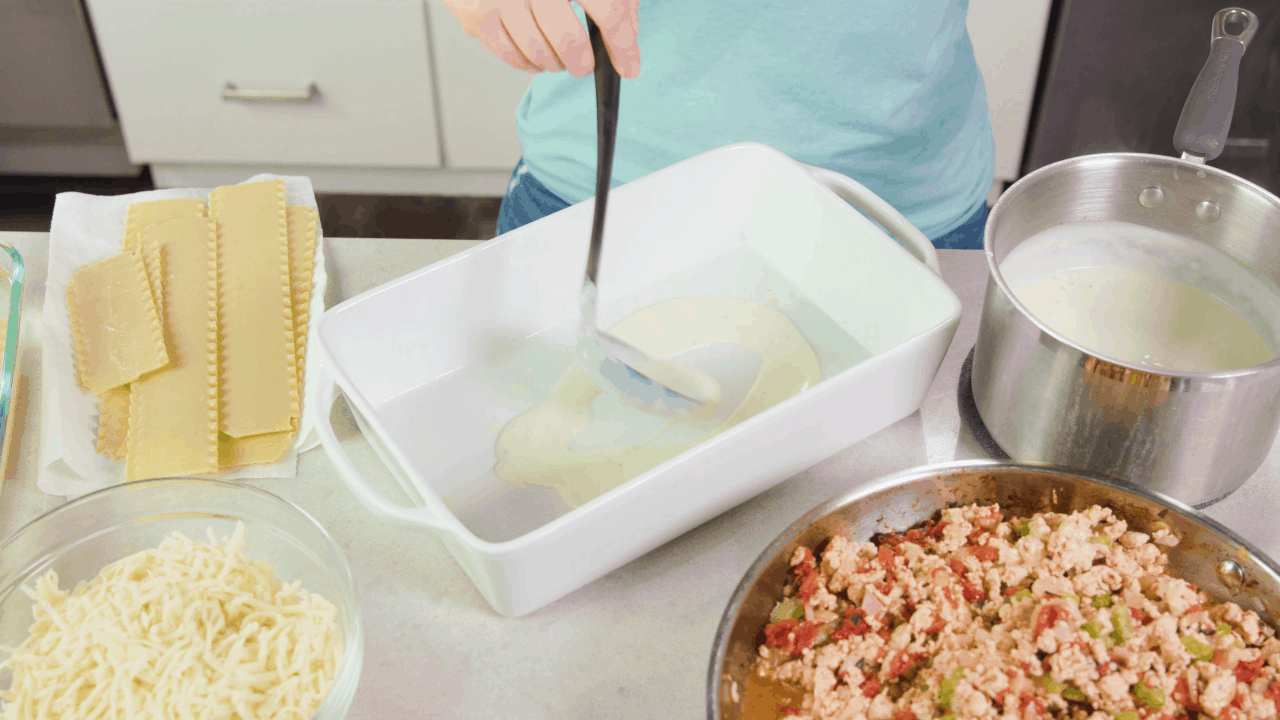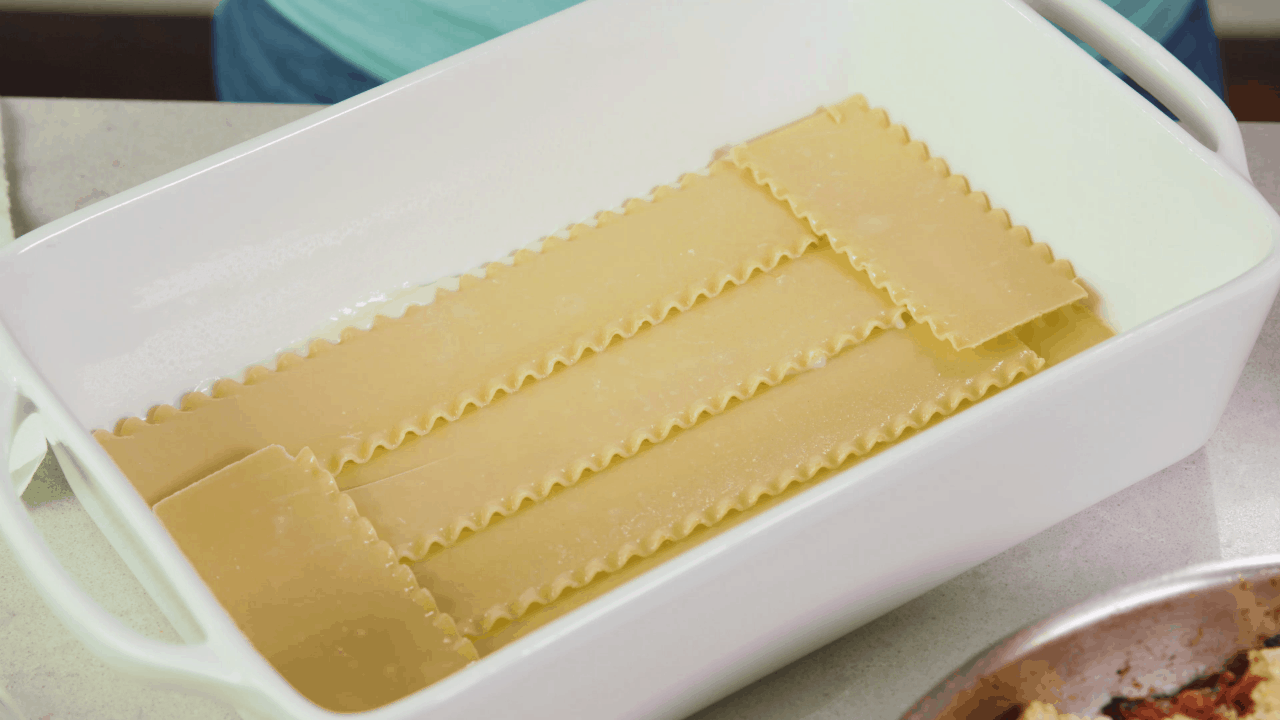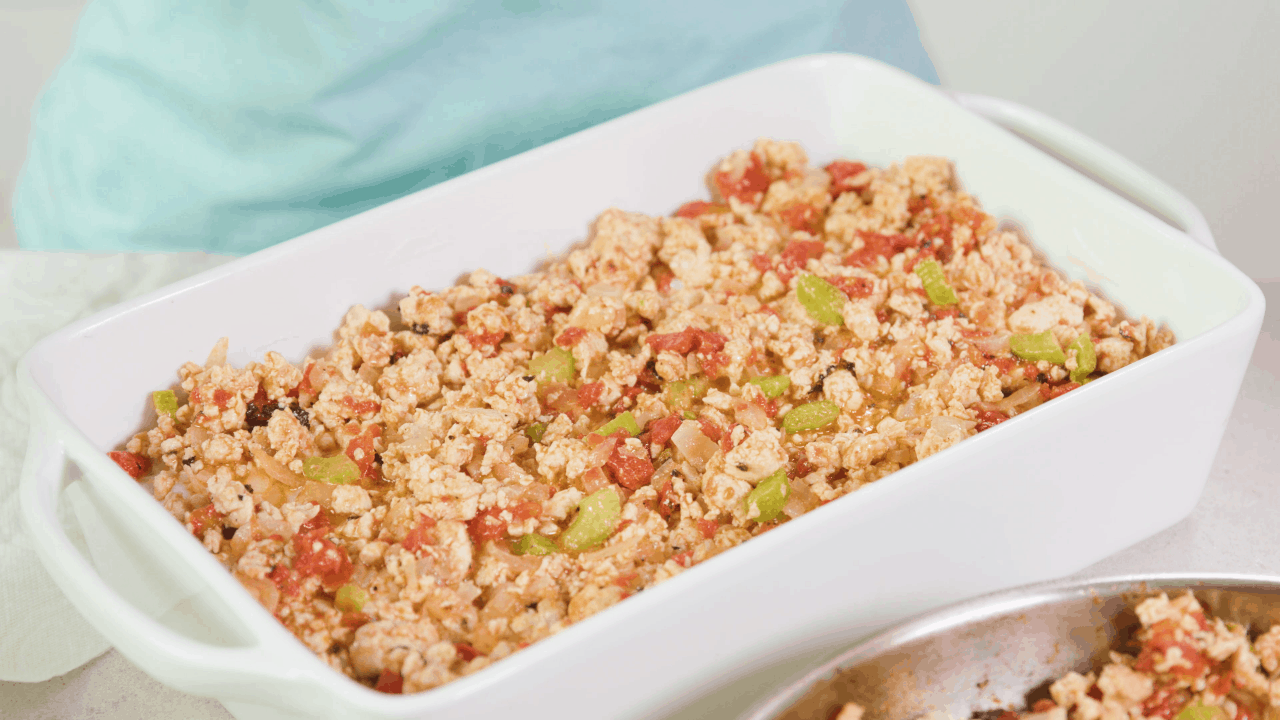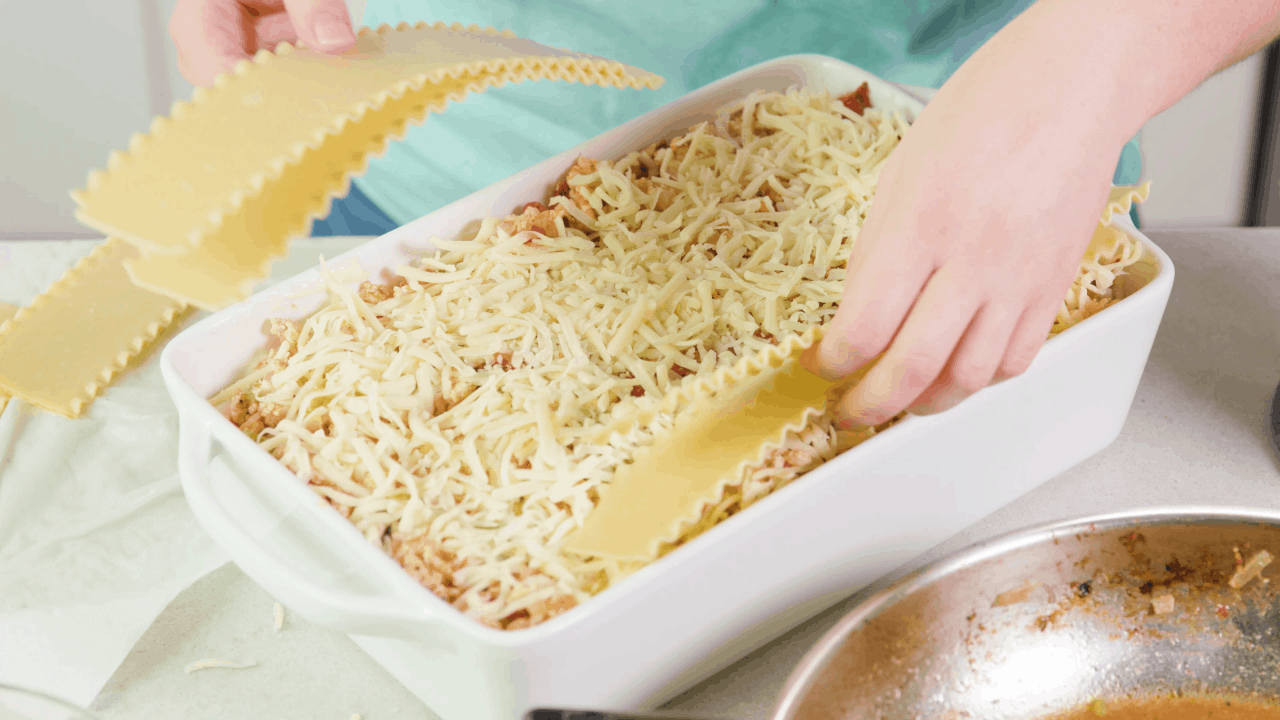 Lasagna Pasta Shortcut – Can I use no boil lasagna?
I've given you the best hack ever for your lasagna noodles and included it as part of the recipe. No boil lasagna noodles work, but they often end up a bit of an odd texture and absorb too much liquid in the recipe so while no boil lasagna sheets work, I don't recommend them. Instead, I use regular lasagna noodles and STILL don't boil them. All you have to do is place them into a container and pour hot water over them. Let them soak for 30 minutes and they'll be tender enough to use in the recipe. Don't worry, they will finish cooking in the oven. This allows you to get the rest of your ingredients ready to assemble your lasagna, without having to pay attention to it.
PRO TIP: Move them around after the first 5 minutes to help prevent the pasta sheets from sticking to each other. A simple swish and swirl in the pan should do it.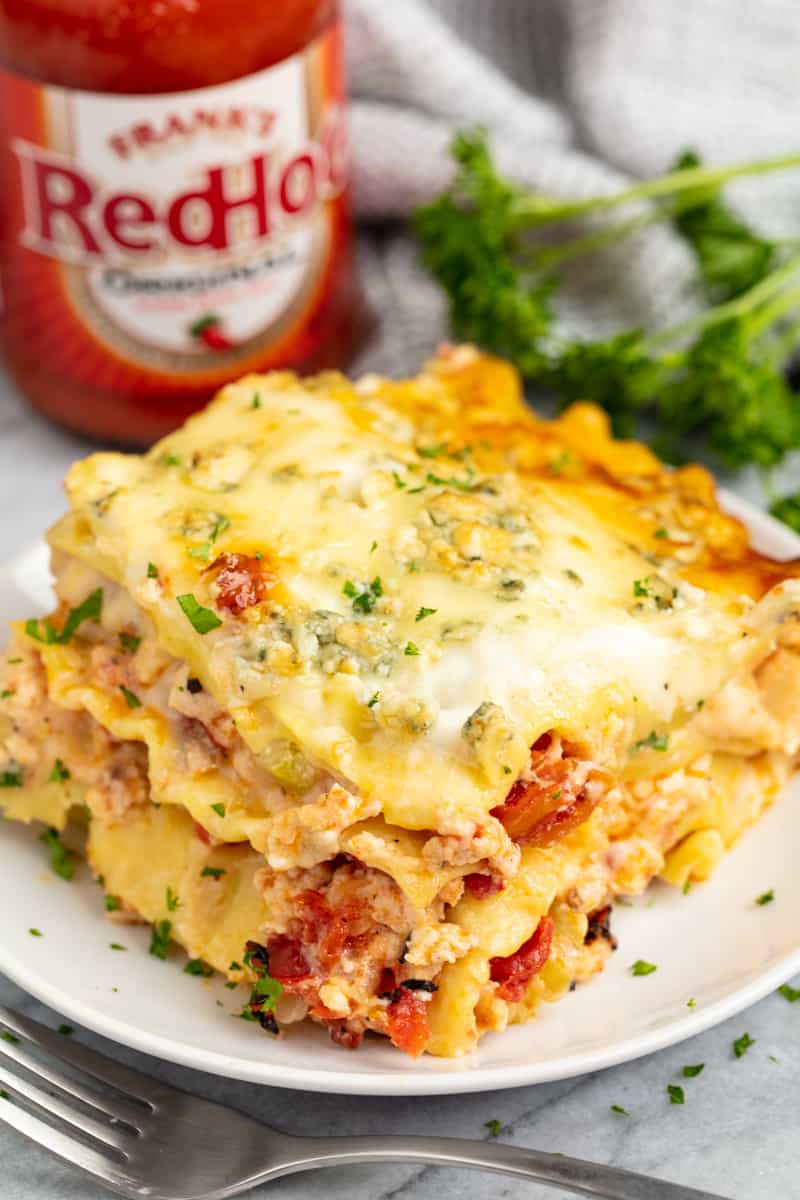 If you like this recipe, be sure to check out my other delicious lasagna recipes: