Deep Dish Pizza Lasagna combines two of your favorite dinner obsessions. This is where pizza and pasta lovers will find heaven on a plate. It's easy to customize the toppings too!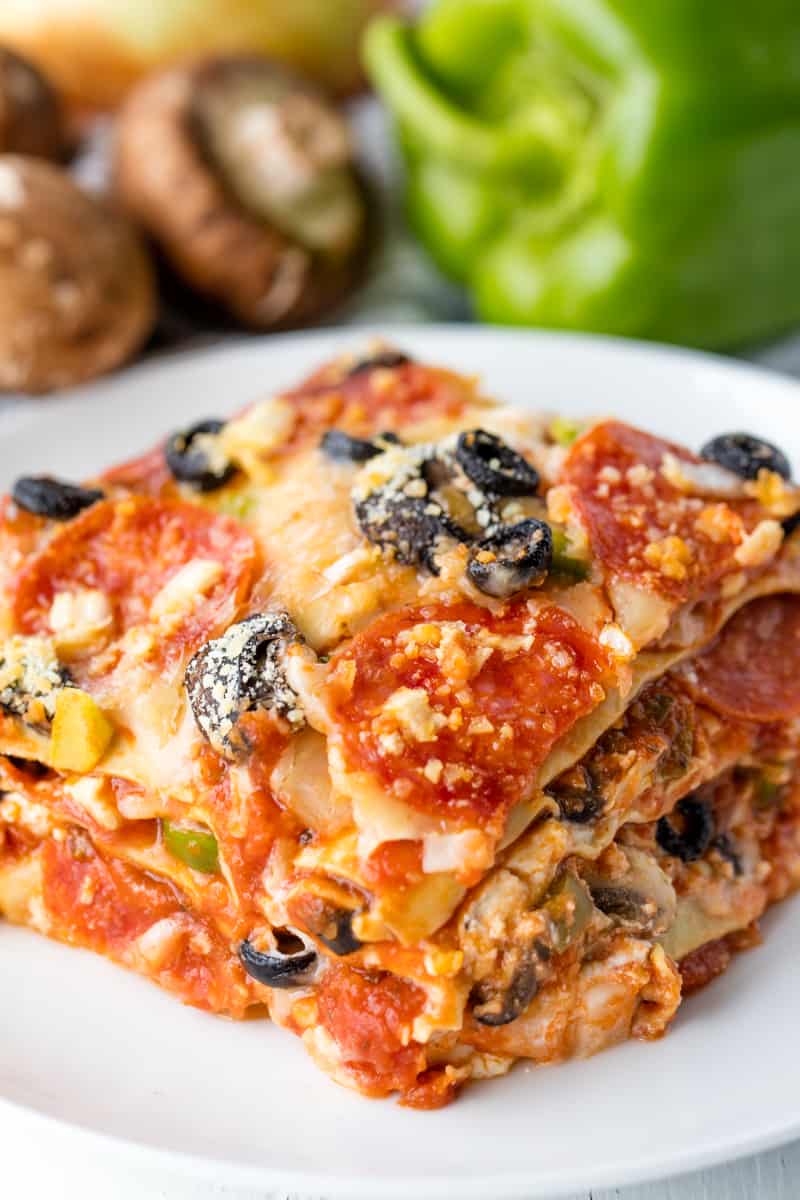 What kind of toppings can I include in pizza lasagna?

Just like traditional pizza, you can mix and match toppings and customize your pizza lasagna however you'd like it. Don't like olives? No problem! Leave them out. Want to add some sausage? Go go for it! Just make sure all your toppings like sausage are pre-cooked if necessary, just like you would for pizza.

What if I don't have a deep dish 9×13 pan?

This recipe requires a deep dish 9×13 pan. If you do not have a deep dish 9×13 pan, you will only be able to create 2 layers of ricotta and toppings instead of 3 as indicated in the recipe. This will leave you with a total of 3 layers of pasta rather than 4.

Can you use no boil lasagna sheets in this recipe?

Yes, you can use no boil lasagna pasta sheets in this recipe. No boil lasagna has a slightly different texture than regular lasagna pasta sheets. If you are using no boil pasta, skip step 1 and immediately proceed to step 2.

Lasagna Pasta Shortcut

We've given you the best hack ever for your lasagna noodles and included it as part of the recipe. No boil lasagna noodles work, but they often end up a bit of an odd texture and absorb too much liquid in the recipe. Instead, we use regular lasagna noodles and STILL don't boil them. All you have to do is place them into a container and pour hot water over them. Let them soak for 30 minutes and they'll be tender enough to use in the recipe. Don't worry, they will finish cooking in the oven.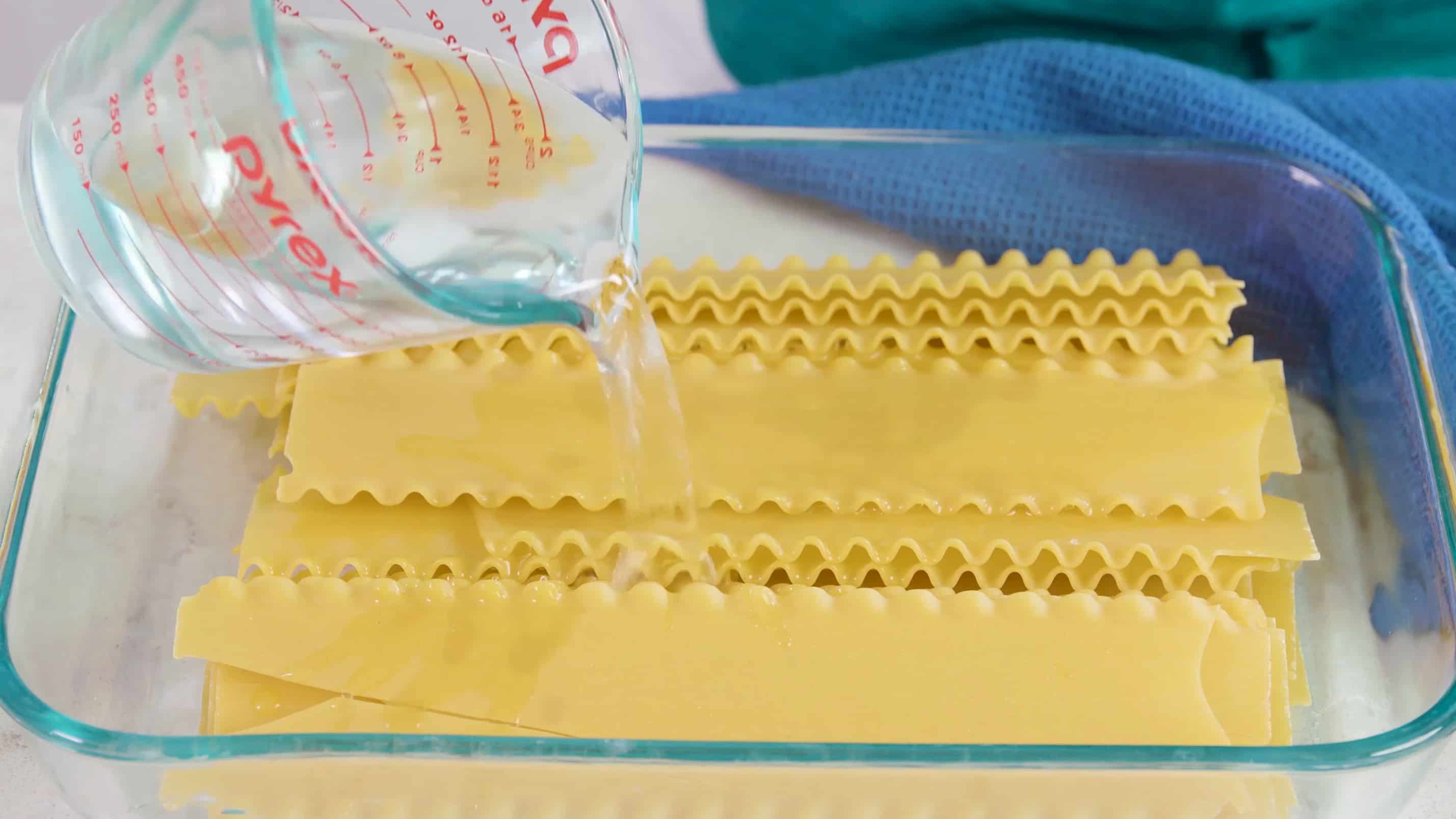 If you enjoy this recipe, you may also be interested in these recipes:
Watch the video below where Rachel will walk you through every step of this recipe. Sometimes it helps to have a visual, and we've always got you covered with our cooking show. You can find the complete collection of recipes on YouTube, Facebook Watch, or our Facebook Page, or right here on our website with their corresponding recipes.