Sour Cream Coffee Cake Muffins are super moist and topped with the most delicious streusel topping. You'll love these classic muffins!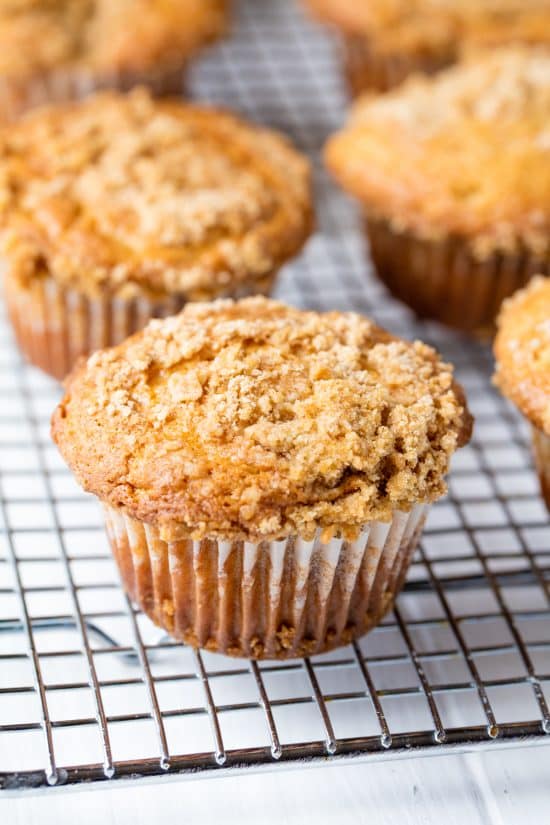 Coffee cake muffins are a classic for a reason. They are super delicious and easy to love. In this recipe, I've incorporated sour cream in order to add additional moisture to the muffin. The result is a fantastically moist muffin base that is absolutely delicious. And it's all topped off with a tasty streusel crumble!
Why is there no coffee in coffee cake muffins?
Now, before anyone gets mad, there is no coffee in coffee cake so I didn't miss an ingredient or do anything weird or non traditional. Without fail, someone always leaves a nasty comment about that. The reason why it's called coffee cake is because it is traditionally served up with coffee, not because coffee is an ingredient.
Variation: Layering the Streusel
I've kept this recipe super simple. If you want to do something a little more complicated, you can always layer the streusel topping into the muffin. Simply fill the bottom of the muffin tin with enough batter to cover the bottom and then add in a spoonful of the streusel. Cover with more batter to fill the muffin about 3/4 full and then top with another spoonful of streusel topping.
Layering the streusel gives you more of that delicious streusel flavor, but it can cause the muffin to break apart a little bit. Just be sure to give a solid base layer of the batter before putting streusel in the middle.
Storage Instructions:
These muffins will stay good for 3-5 days. Be sure to place them into an airtight container or plastic bag to store. Always cool off baked goods completely before storing, otherwise the heat from the bread will release steam and you'll end up with soggy bread.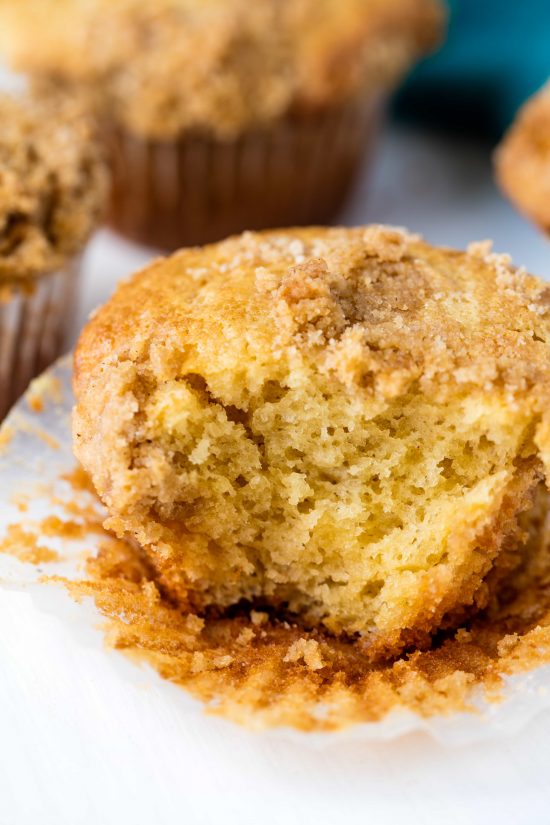 If you like this recipe, you may be interested in some of our other delicious muffin recipes:
Watch the video below where Rachel will walk you through every step of this recipe. Sometimes it helps to have a visual, and we've always got you covered with our cooking show. You can find the complete collection of recipes on YouTube, Facebook Watch, or our Facebook Page, or right here on our website with their corresponding recipes.