Savory Bacon Cheddar Muffins are the perfect on-the-go breakfast item. It's a hearty, moist, and deliciously savory muffin that you'll be happy to wake up to every day!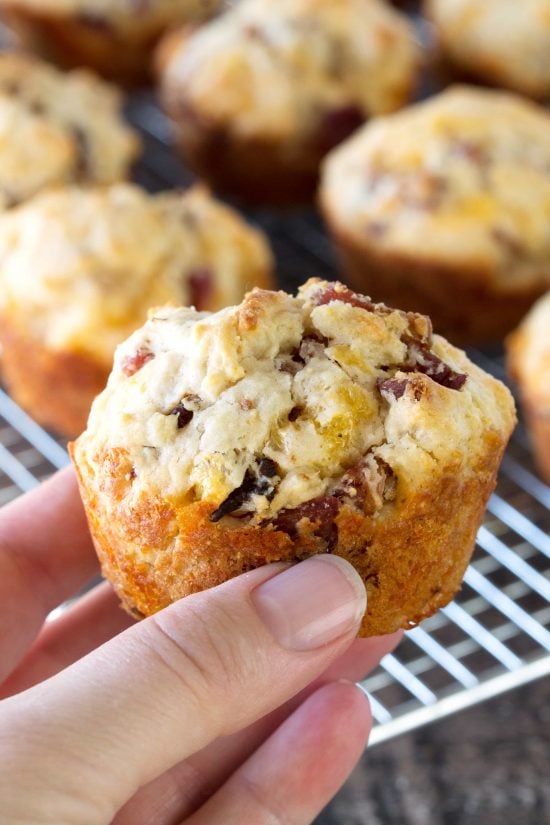 I may have a massive sweet tooth, but I am all about the savory breakfast. There is just something about starting your day with something hearty. These muffins are packed full of bacon and bacon drippings with yummy melted cheddar throughout. Everything really is better with bacon and this muffin is no exception.
Good news! These muffins are also freezable! Simply freeze and store in a resealable plastic bag. When you want your tasty breakfast, just pop in the microwave for about 20 seconds to thaw.
You can also use the base recipe for this muffin to experiment with your own savory flavors. Try sausage and rosemary or maybe ham and pineapple. The combinations are really endless!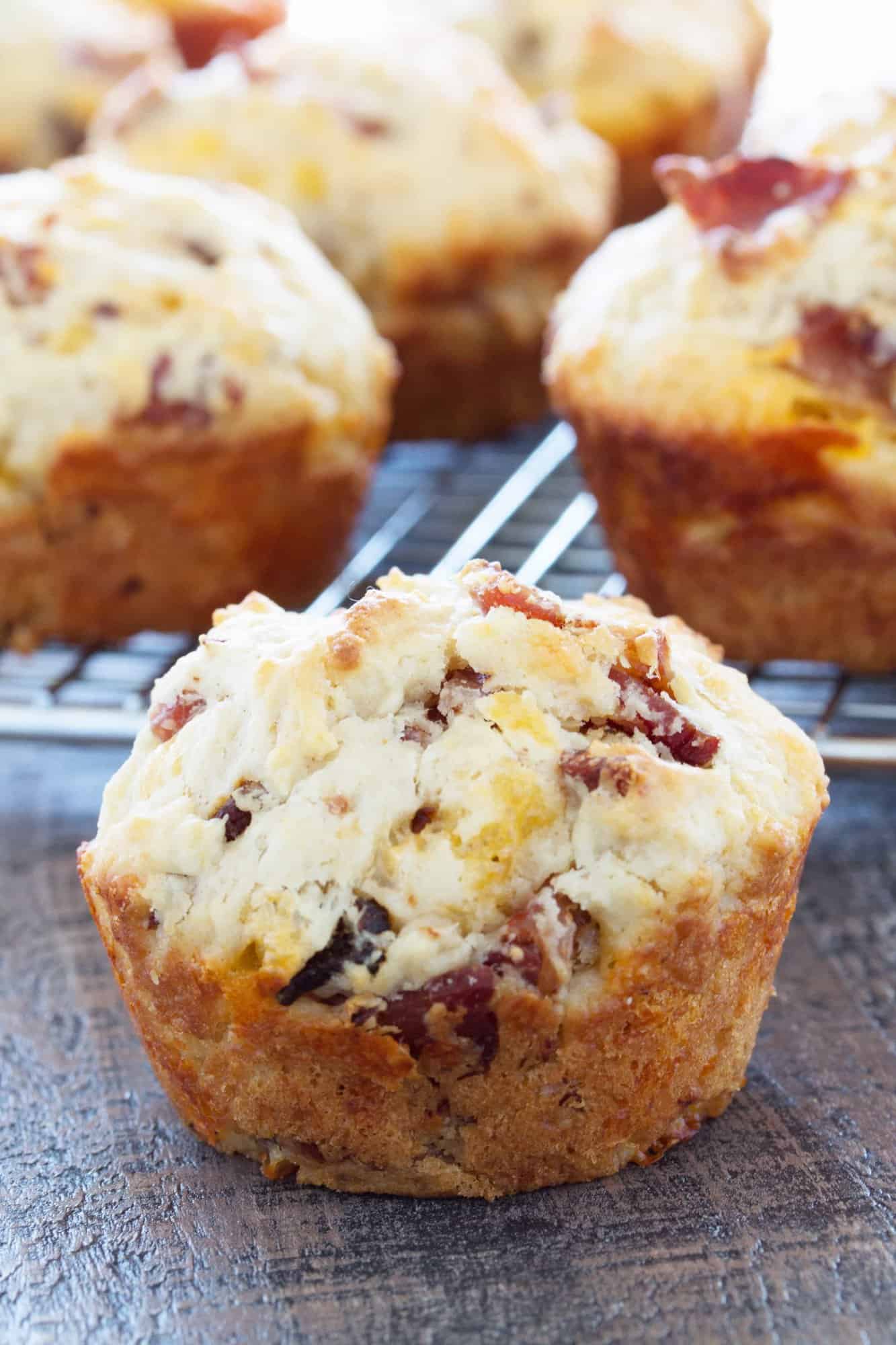 You've probably heard a reference or two (or many!) to bacon-mania where bacon can be used in almost anything. I myself am not a bacon-crazed individual, but I do appreciate the deliciousness that is bacon. In the United States, bacon comes from pork belly.
Bacon fat makes for a delicious and versatile flavoring. The above recipe incorporates the bacon fat into the product, but that is rarely the case, especially if you are just cooking up strips of bacon to eat plain. Bacon fat can be stored in a small jar in the refrigerator and will last about a month. Add a tablespoon to your roasted potatoes. Throw it in some cornbread. Saute cabbage in it. Cook your egg in it. Add it to a salad dressing. Sneak it into your hamburgers. Add a little to veggies like green beans, corn, or brussel sprouts. There are so many ways to use it so don't let it go to waste!
Watch the video where you can get even more great tips and tricks for making this recipe. It's always nice to have a visual. You can also check out my YouTube Channel where I have almost 200 video recipes for you to enjoy.