These Pistachio Muffins taste like they came from a bakery with their perfectly domed tops and delicious pistachio flavor.

How do you get a perfectly domed muffin top?
The secret to that perfectly domed muffin top is to blast the muffin batter with super high heat when you first place it into the oven, and then let it finish baking at a slightly lower temperature. The high heat causes the steam in the muffins to release quickly, making the muffin puff up and create that perfect dome on top. We start our muffins at 425 degrees F. After about 7 minutes, reduce the heat in the oven to 350 degrees F. Watch your muffins closely as they finish baking. Ovens vary slightly so your cooking time may vary as some ovens will brown the muffins more than others. Pull your muffins out of the oven as soon as they are golden brown on top.
How to keep muffins from sticking:
You can bake muffins directly in a muffin tin, or use paper liners. To keep the muffins from sticking, use a nonstick pan and lightly grease the pan with nonstick cooking spray. If using liners, spray the liners themselves with a light coating of nonstick cooking spray to keep the muffins from sticking to the wrapper.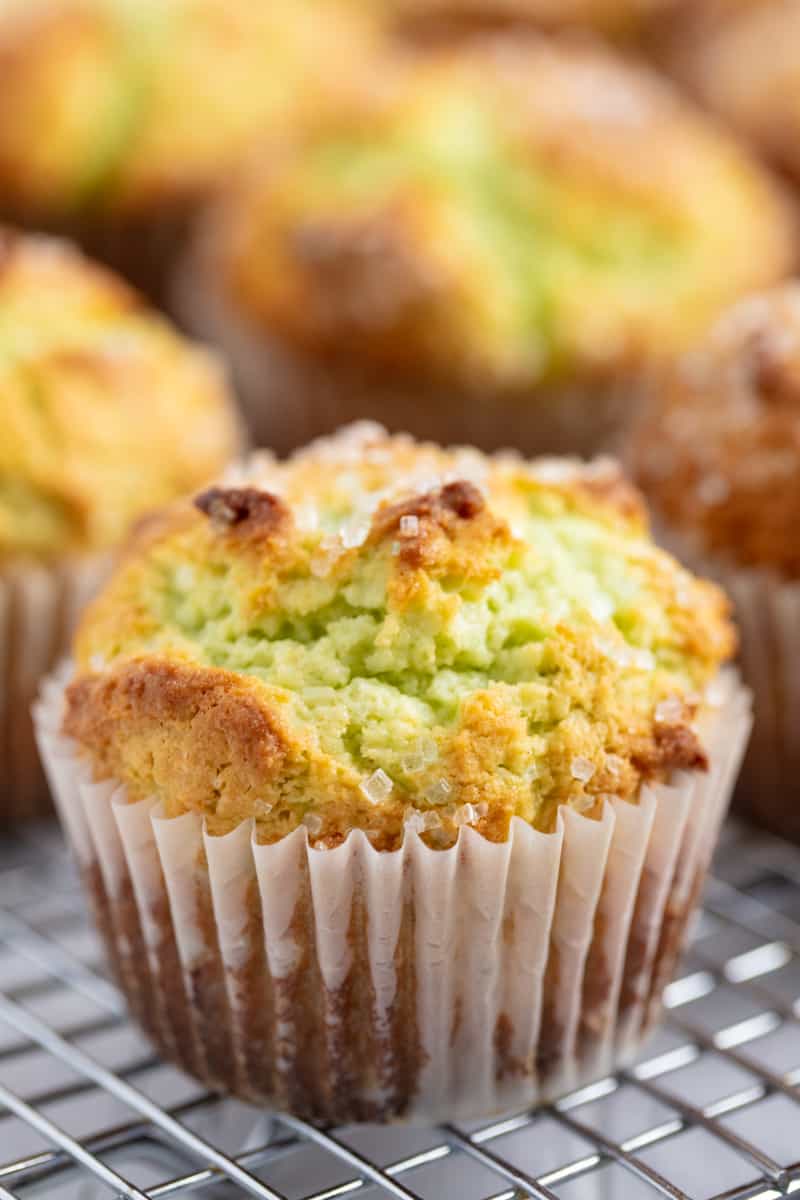 If you like this recipe you may also be interested in these other delicious muffin recipes: