All the flavors of tacos in a healthy salad with a tasty cilantro-lime vinaigrette!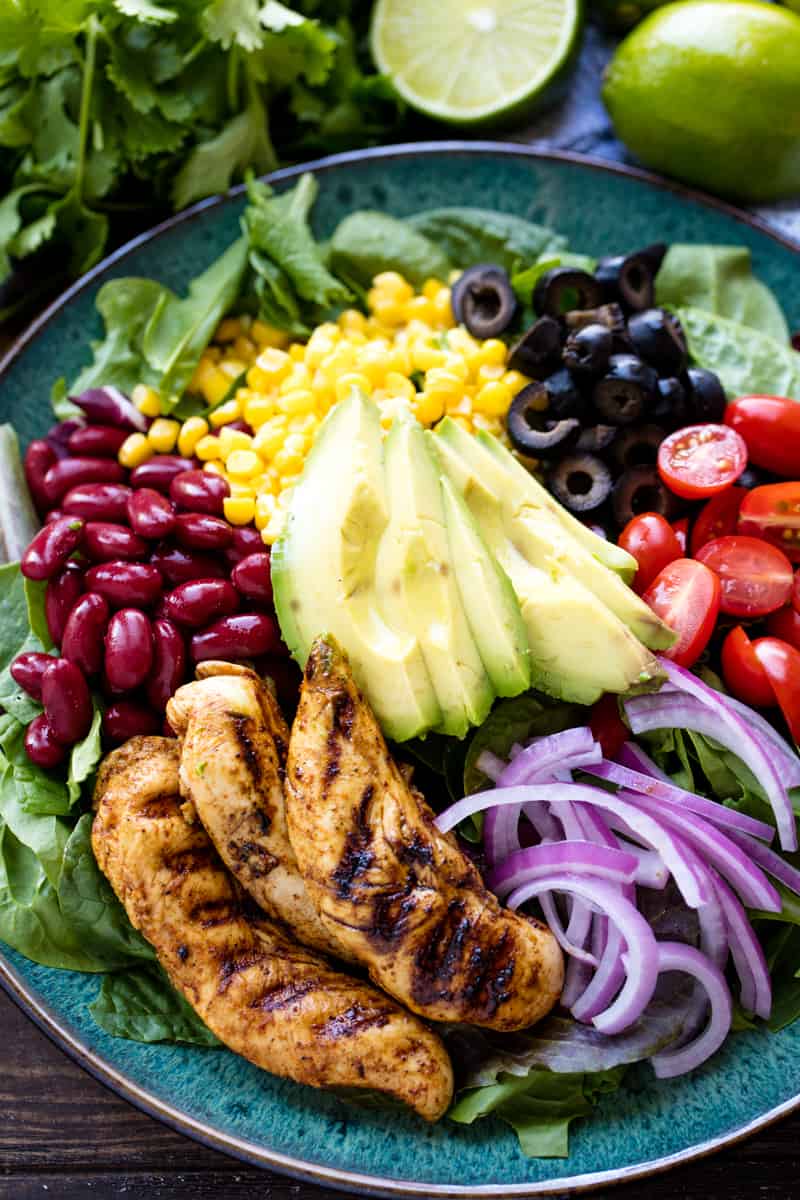 I love a delicious salad. They are easy to make and can be totally guilt free if you watch what goes into it. This salad is completely healthy. The fats in it are all good fats (avocado and olive oil) and it tastes amazing. You don't really have to include meat in it if you don't want to as it is tasty and filling enough on its own. In this updated version of the recipe I've included some pan grilled chicken. Tasty, refreshing, and easy on the love handles. What more could you ask for from a salad?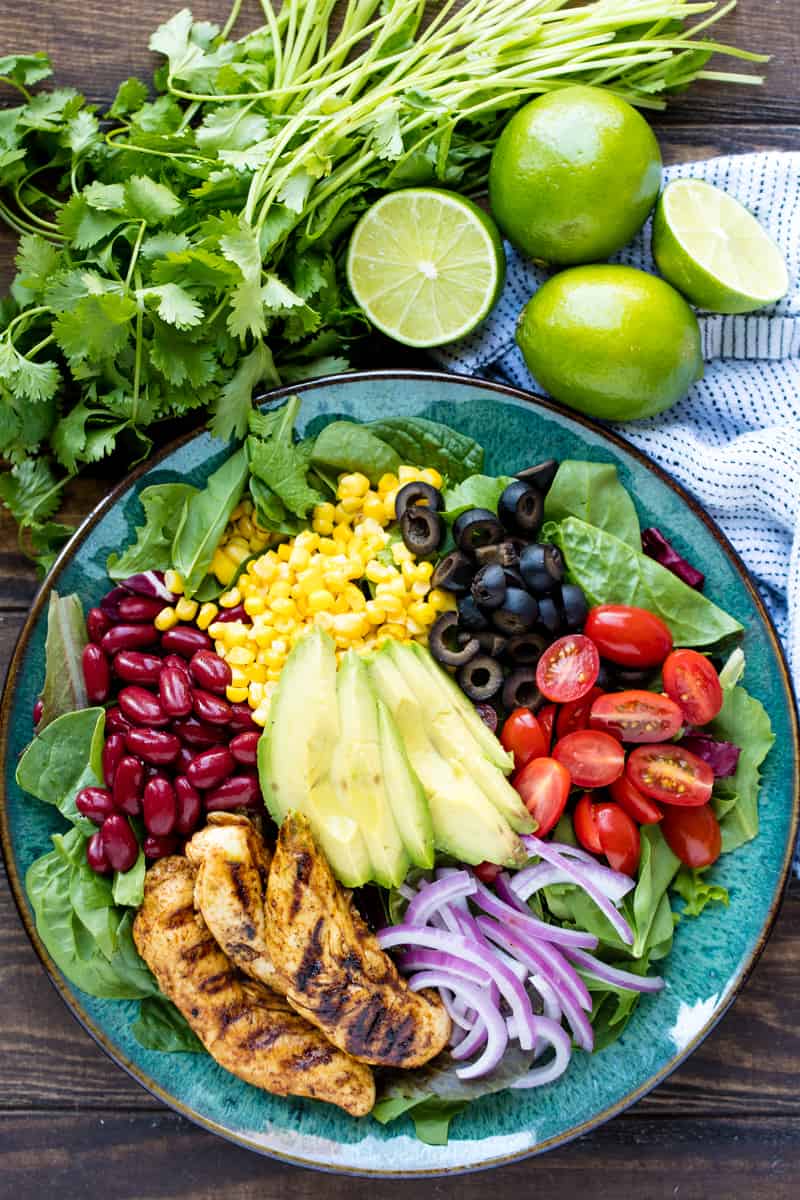 In this recipe I use my new cast iron grill pan to cook the chicken. I got it for Christmas a couple years ago and I've been using it a ton ever since. We move from California and it was a tough lesson to learn why most people don't grill year round. It gets cold standing outside at that grill! Thanks to my new grill pan I can get the beauty of the grill no matter what the weather is outside!
Watch how easy it is to make this chicken on a grill pan. Warning: the video may make you salivate! Be sure to subscribe to my YouTube channel where I have more than 100 video recipes! That's right, I have my own cooking show! Go check it out!