Quick Pickled Jalapenos are super easy to make and they go great on burgers and sandwiches, and in salads and tacos. You'll always want a jar in your fridge!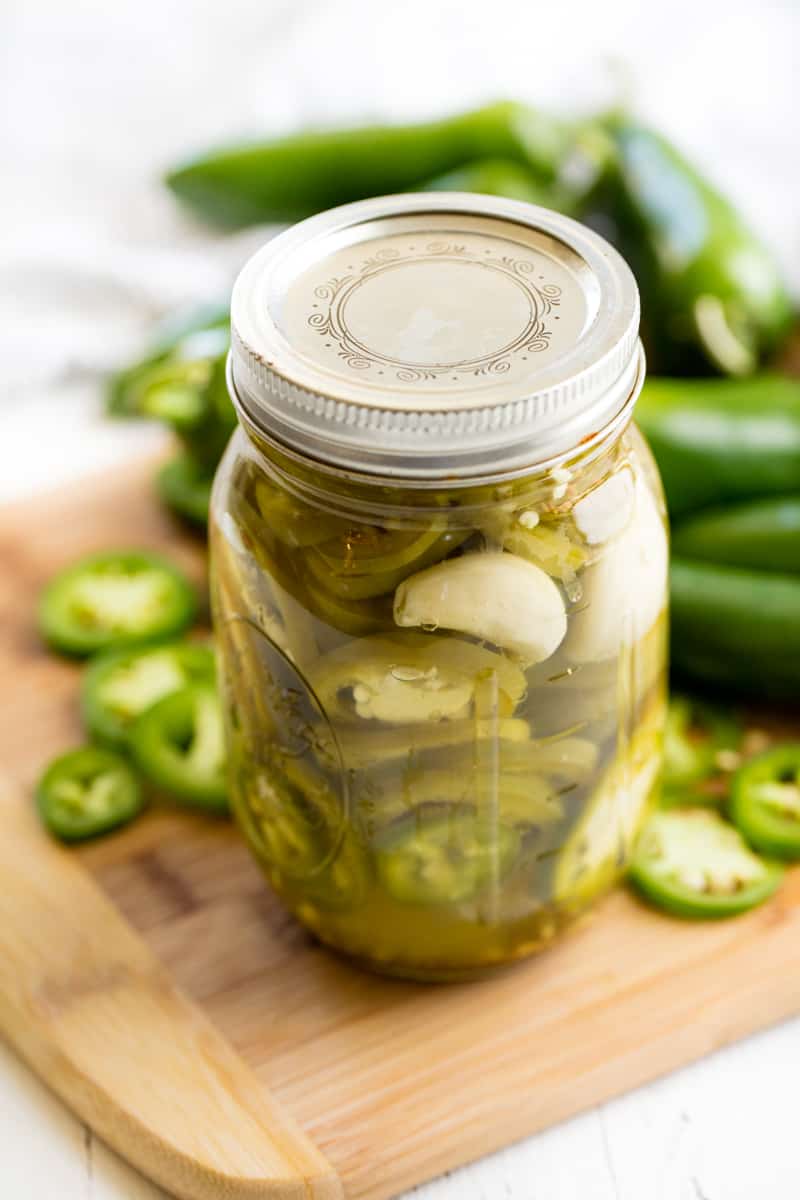 What do pickled jalapenos taste like?
Pickled jalapenos have a strong vinegar flavor. They are spicy and have a more subtle jalapeno flavor. Additional flavorings like garlic and cumin can be added to the pickling liquid to give the pickled jalapenos a more complex flavor.
Do pickled jalapenos need to be refrigerated? How long will they stay good?
To increase the shelf life of the pickled jalapenos, they should be refrigerated. They will stay good in the fridge for up to 6 months.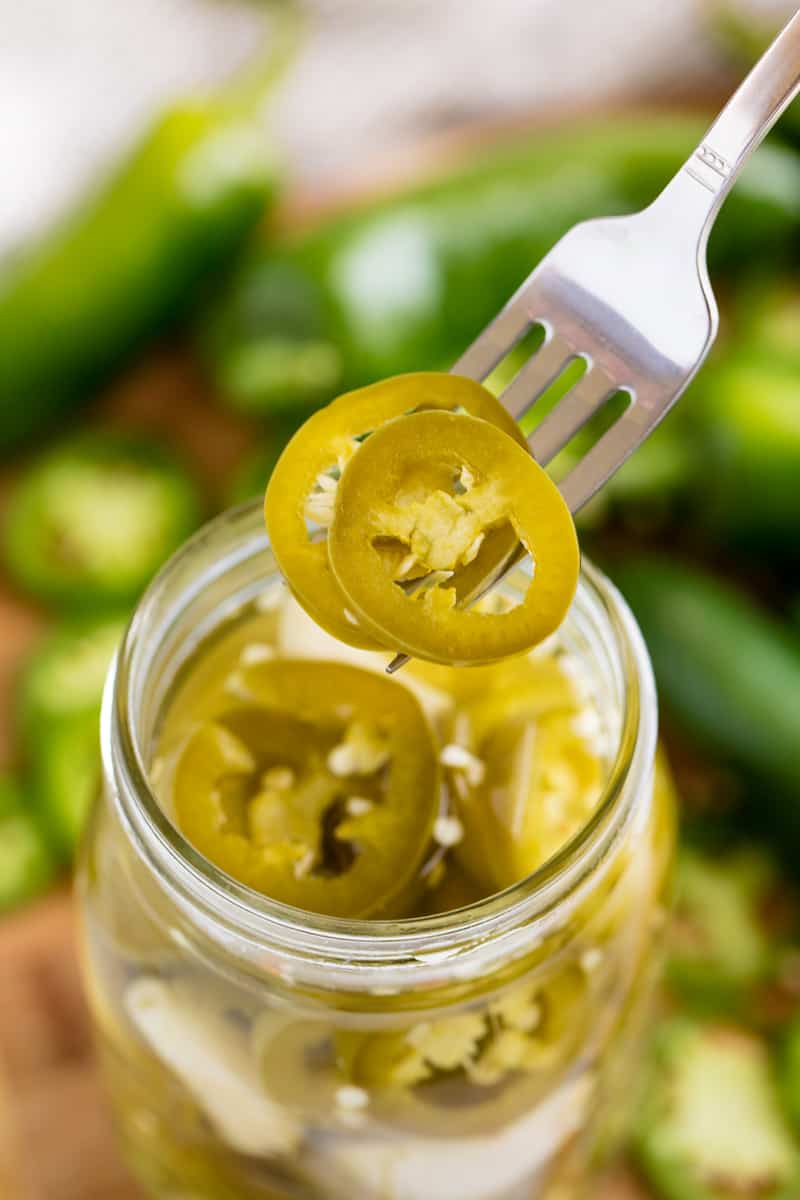 What makes some jalapenos hotter than others?
The heat and spicy factor in jalapenos comes from capsaicin, the chemical that makes a pepper hot. Capsaicin is the plant's natural defense mechanism so when the plants are stressed, they produce hotter jalapenos. The jalapenos you buy from the store will vary in heat a great deal and there's no real way to predict how hot your jalapenos will be.
If you like this recipe, you may be interested in these other recipes that go great with pickled jalapenos:
Watch the video below where Rachel will walk you through every step of this recipe. Sometimes it helps to have a visual, and we've always got you covered with our cooking show. You can find the complete collection of recipes on YouTube, Facebook Watch, or our Facebook Page, or right here on our website with their corresponding recipes.