Always Juicy Chicken Marinade produces the most tender, juicy chicken. It takes minimal prep work, and when you're ready to cook the chicken will be full of flavor. Cook inside on the stovetop or outdoors on the grill for the best chicken ever!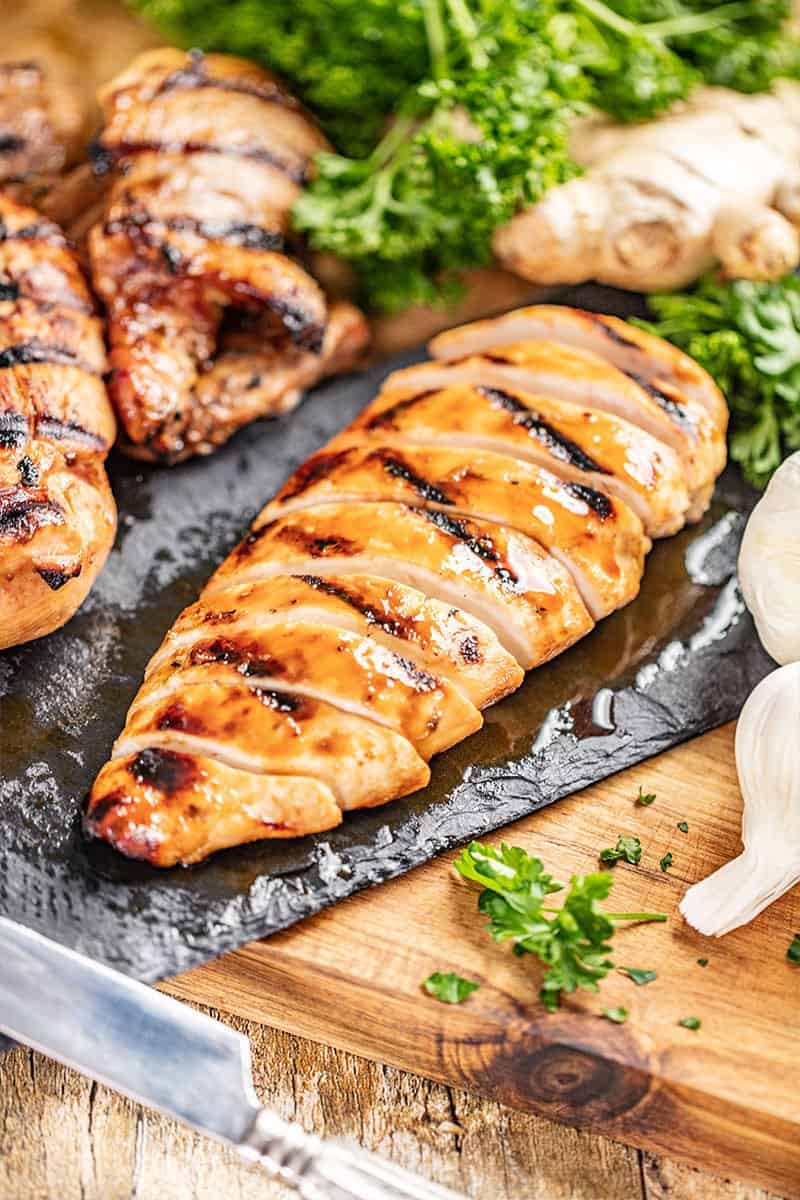 Grill season is here, and we couldn't be more thrilled! Chicken just always tastes better from the grill, especially when you have a killer marinade. It takes mere minutes to prep your marinade and chicken, and then it just has to sit in your fridge to do all of the work and become super tender and juicy. It seriously blows our mind how good this recipe truly is, and we know you'll agree. Grill a few extra pieces of meat, and enjoy these leftovers all week!
Soy Sauce:
If you are watching your sodium intake, you can always substitute with low-sodium soy sauce.
Ginger and Garlic:
Fresh is always best, but you can substitute with powdered if needed. You don't want to use as much when you switch to dried, so substitute with 1 1/2 teaspoons of powdered garlic, and 1/4 teaspoon ground ginger.
Why is there soda in a juicy chicken marinade recipe?
The sugar and carbonation in the soda tenderizes the meat, so you do not want to skip this ingredient. It is best to use regular sugar soda, but you can use diet soda in a pinch.
Marinating Time:
You can always stick to the minimum marinating time in this recipe when you're in a time crunch, but the longer you let it marinate, the more the flavors will deepen. For best results, let marinate for the full 24 hours.
Meat Options:
This marinade works really well on chicken breasts and thighs, but you can always try this with turkey breasts, a plant-based chicken alternative, or tofu.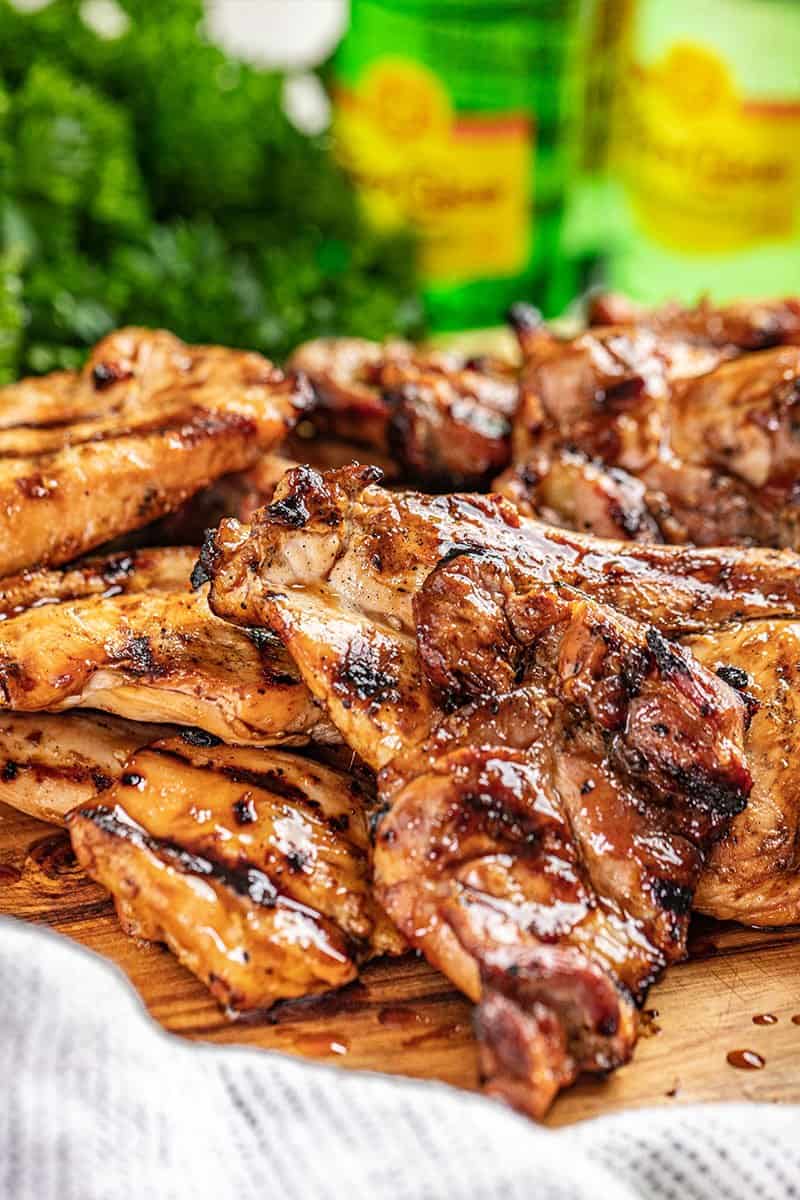 Cooking Options:
You can grill this on an outdoor grill or indoors on your stovetop in a grill pan. Alternatively, you can also bake your chicken in the oven by following the time and temperature instructions in our Baked Chicken Breast recipe.
Storage and Reheating Instructions:
Store any leftovers in an airtight container in the fridge for up to 5 days. Reheat over medium heat on the grill or on the stovetop in a grill pan until warmed through.
If you like this recipe, you may be interested in these other delicious chicken recipes:
Watch the video below where Caytlin will walk you through every step of this recipe. Sometimes it helps to have a visual, and we've always got you covered with our cooking show. You can find the complete collection of recipes onYouTube,Facebook Watch, or ourFacebook Page, or right here on our website with their corresponding recipes.