Looking for the perfect brownie recipe? Look no further! We tested 12 boxed brownie mixes on our live show and threw our old homemade brownie recipe into the mix. Surprisingly, they didn't win! All our friends and neighbors thought they would, but alas, they did not. We went back to the drawing board to come up with the ultimate homemade brownie recipe that could knock any boxed mix out of the water. This is the recipe that can beat them all!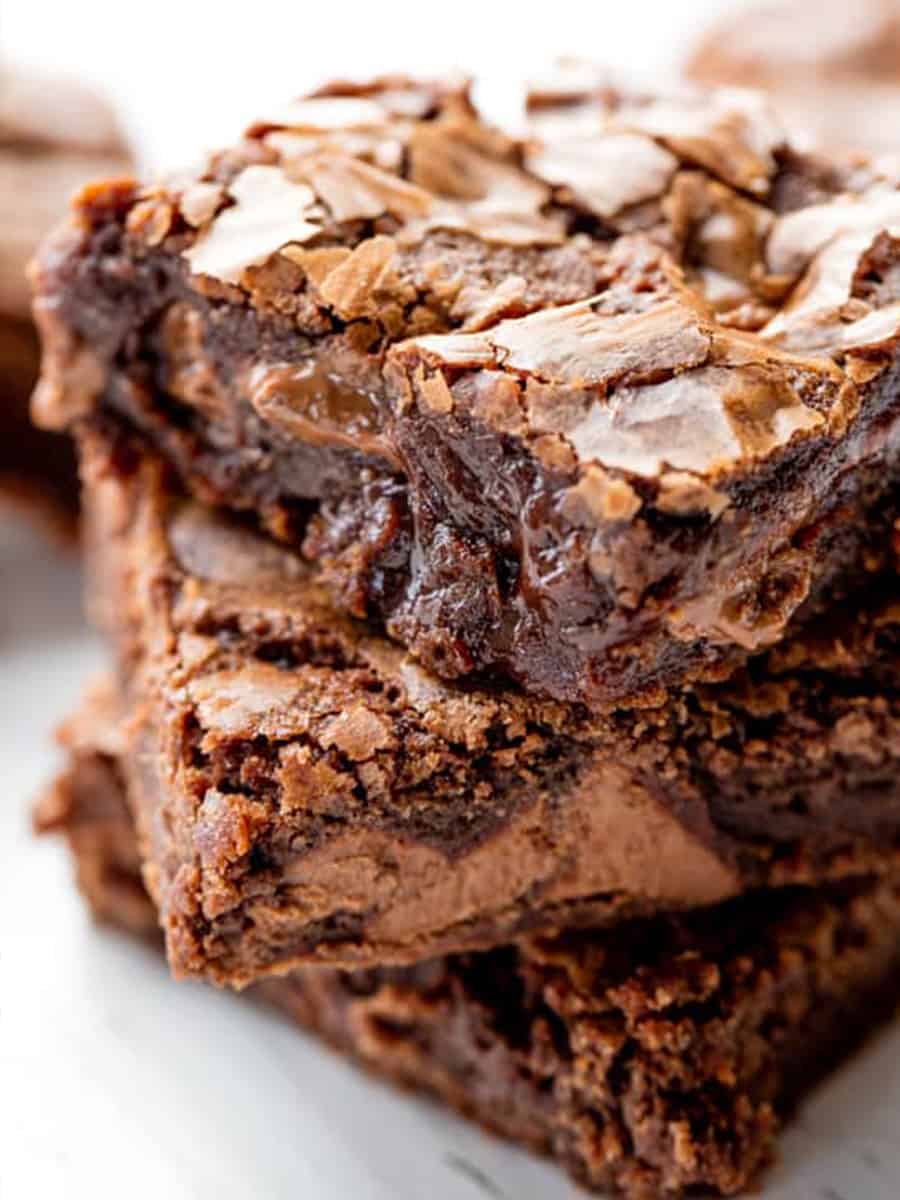 Ingredient Breakdown & Substitutions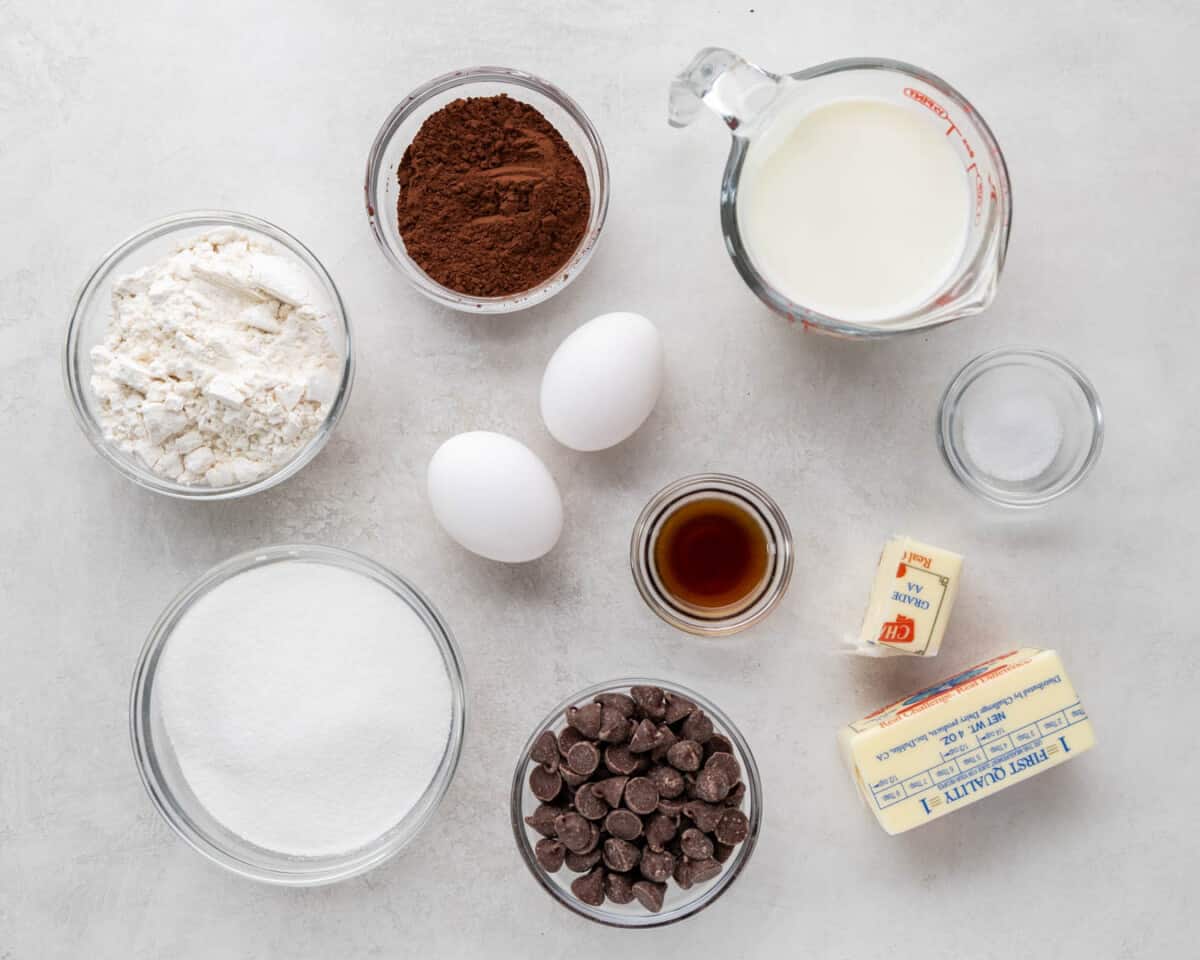 Butter (Salted Butter, Melted):
Function: Butter adds richness, moisture, and flavor. It also helps in creating a tender texture.
Substitution: Unsalted butter can be used with an added pinch of salt. For a dairy-free version, try coconut oil or a plant-based butter alternative.
Sugar (Granulated Sugar):
Function: Sugar sweetens the brownies and contributes to the soft, tender texture. It also aids in creating a nice crust on top.
Substitution: Brown sugar can be used for a deeper, more caramel-like flavor. For a less refined option, coconut sugar is a good substitute.
Eggs (Large Eggs):
Function: Eggs bind the ingredients together and add structure to the brownies, preventing them from falling apart.
Substitution: For an egg-free version, use applesauce, mashed bananas, or commercial egg replacers.
Chocolate Chips (Milk Chocolate Chips, Melted and Whole):
Function: Milk chocolate chips add sweetness and create gooey pockets in the brownies. Melted chocolate contributes to the rich, chocolatey base.
Substitution: For a less sweet, more intense chocolate flavor, use dark chocolate chips. For a dairy-free version, opt for dairy-free chocolate chips.
Flour (All-Purpose Flour):
Function: Flour provides structure, ensuring the brownies aren't too dense or too cake-like.
Substitution: A gluten-free flour blend can be used for a gluten-free alternative. Almond flour or oat flour are other options, though they may slightly alter the texture.
Cocoa Powder (Unsweetened):
Function: Cocoa powder intensifies the chocolate flavor without adding extra sweetness.
Substitution: Dutch-processed cocoa can be used for a smoother, less acidic flavor.
Salt:
Function: Salt enhances the flavors of the other ingredients and balances the sweetness.
Substitution: If using unsalted butter, increase the added salt slightly. For a different flavor profile, try sea salt flakes sprinkled on top before baking.
Frequently Asked Questions
What kind of chocolate chips should I use? Can I leave them out?
We used Guittard Milk Chocolate chips in this recipe to give a contrast between dark and milk chocolate. If you are a fan of dark chocolate, use semi-sweet chocolate chunks. The whole chocolate chips that are folded in with the batter can also be successfully left out of the recipe. 
Can I add nuts to these brownies?
Finely chopped nuts like pecans or walnuts can easily be added to this recipe. We recommend 1/2 to 2/3rds cup of chopped nuts.
Should I use a metal or glass baking pan?
You can use either. For crispier crusts and edges on brownies, use a metal pan. For glass pans, you may need to add up to 5 minutes of baking time.
What kind of cocoa powder should I use?
We used Hershey's unsweetened cocoa powder in this recipe. In addition, it was also tested with Guittard red dutch process and Ghiradelli unsweetened cocoa powder, all of which worked successfully. Hershey's was our favorite.
Can I get the metric measurements?
Metric measurements provide the most accurate, easy-to-replicate results. The metric measurements for this recipe are included in the notes section of the recipe card below. These measurements were not run through a conversion calculator, but rather hand-weighed and tested.
Visual Guide to the Best Brownies Ever!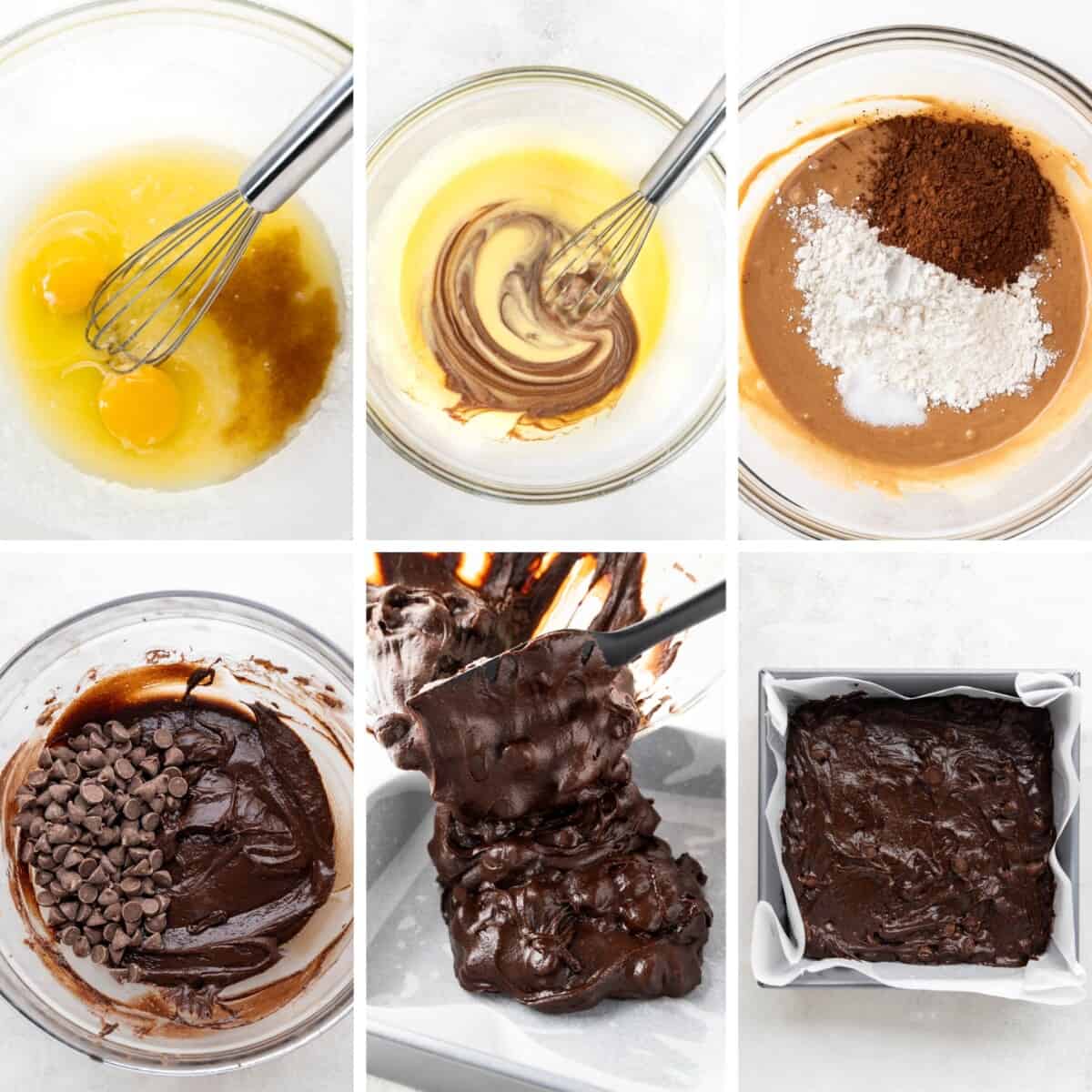 Troubleshooting
Brownies Too Dry: This can happen if overbaked. Next time, check the brownies a few minutes earlier.
Brownies Too Gooey: They might need a bit more baking time. Also, ensure the correct amount of flour is used.
Uneven Baking: Make sure to spread the batter evenly in the pan and rotate the pan halfway through baking.
Tips From the Chef
Don't Overmix: Mix just until the ingredients are combined to keep the brownies tender.
Proper Measuring: Use a spoon to fill the measuring cup with flour, then level it off for an accurate measure.
Parchment Paper: Line your pan with parchment paper for easy removal and clean cuts.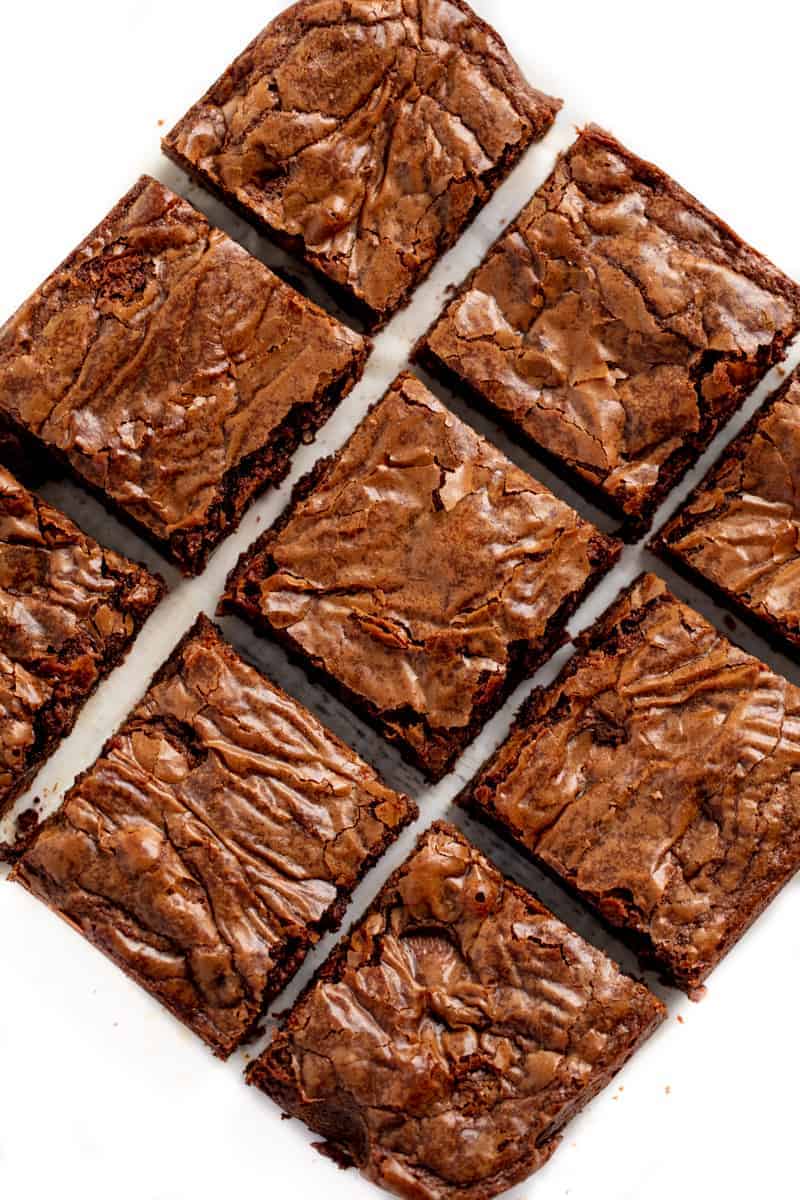 Storage, Freezer & Reheating Instructions
To store brownies, allow them to cool completely before transferring them to an airtight container with a tight-fitting lid or a resealable plastic bag. The brownies will stay good for up to 5 days at room temperature. If you are not planning to eat the brownies within a few days, you can freeze them to extend their shelf life.
To freeze the brownies, place them in a single layer on a baking sheet and freeze them for about 1 hour, or until they are firm. Then, transfer the frozen brownies to a freezer-safe container or bag and store them in the freezer for up to 3 months. When you are ready to eat the brownies, simply remove them from the container and let them thaw at room temperature for about 30 minutes, or until they are soft and chewy.
You can also warm the brownies in a 350-degree oven or microwave to enjoy that fresh-from-the-oven feel.
More Favorite Brownie Recipes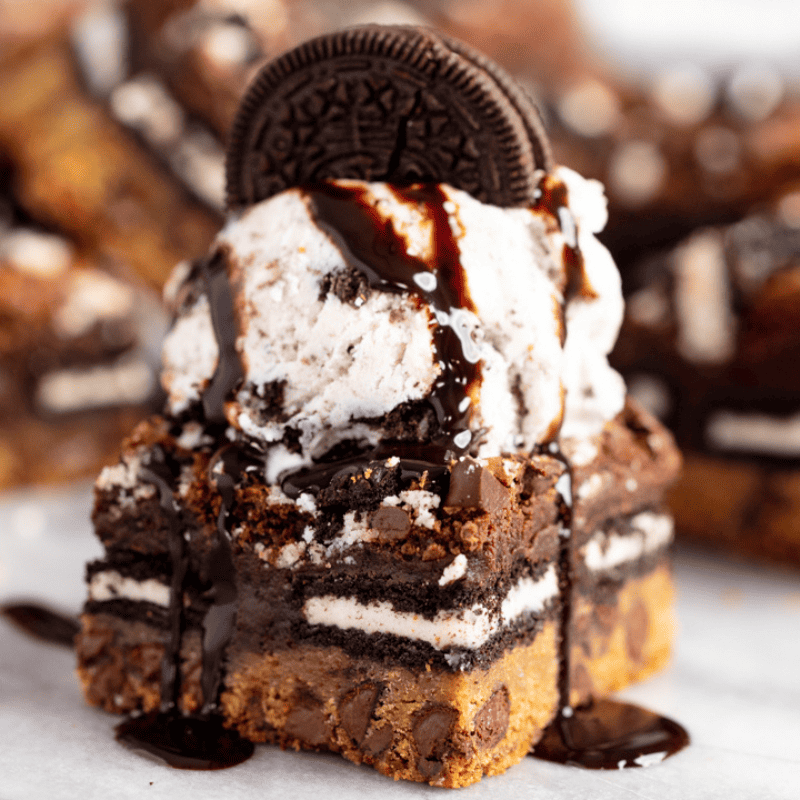 Watch the video below where Rachel will walk you through every step of this recipe. Sometimes it helps to have a visual, and we've always got you covered with our cooking show. You can find the complete collection of recipes on YouTube, Facebook Watch, or our Facebook Page, or right here on our website with their corresponding recipes.