The Best Deviled Eggs use all of the classic ingredients with one secret weapon to take them over the top! This is the only recipe for deviled eggs you'll ever need!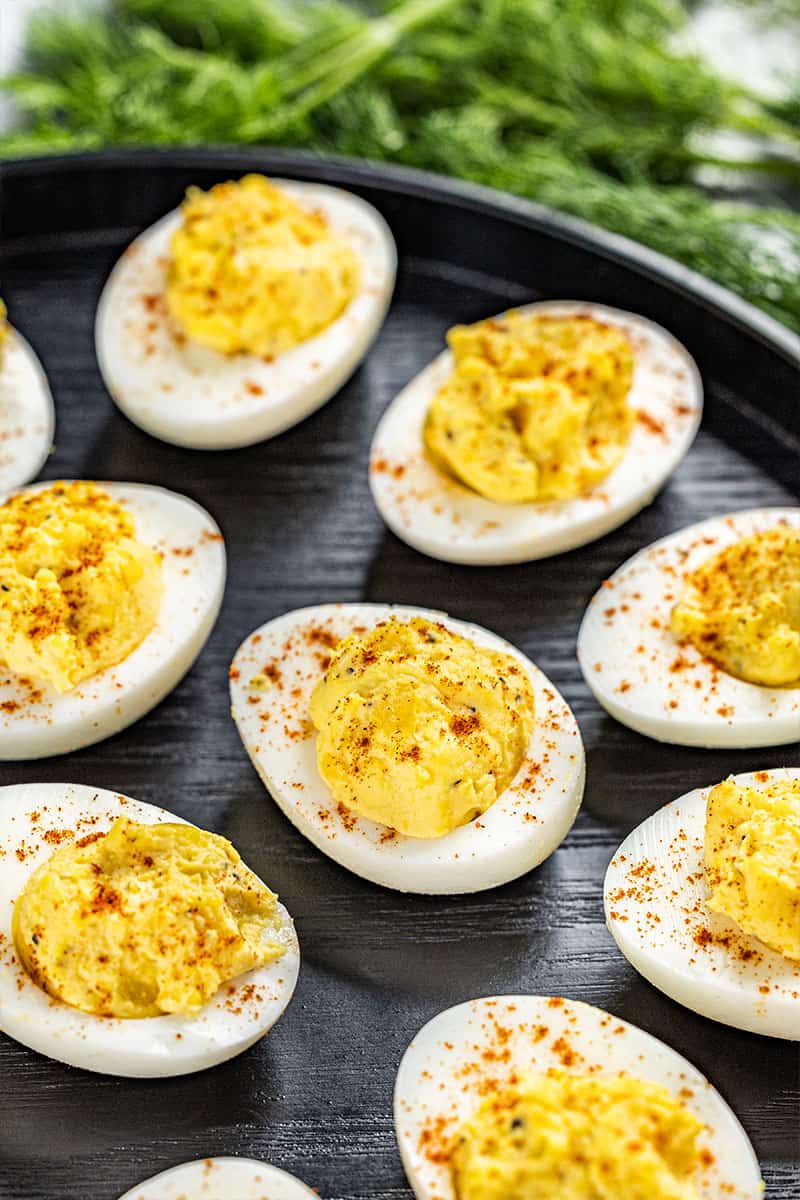 Deviled eggs are a classic appetizer to serve at potlucks, parties, and holidays. It became our family tradition to always serve deviled eggs on Easter, Thanksgiving, and really, at all large family get togethers. We just can't get enough of them! They look so decadent and fancy, and miraculously only take 15 minutes to make. Win-win. We love appetizers that take minimal time in the kitchen, letting us get back to the party. Do yourself a favor and make these for your next family dinner. You can thank us later.
Why add horseradish to deviled eggs? Is it spicy?
Horseradish is our secret weapon when making deviled eggs. It adds a lot of flavor, without adding heat. You want to use a prepared horseradish cream sauce rather than raw horseradish. Prepared horseradish is processed with vinegar and salt. Creamy horseradish sauce is sold in the condiment section of your supermarket.
What is the best way to boil eggs to make deviled eggs?
Boiled eggs for deviled eggs need to be hard boiled. We have made a complete guide for boiling eggs that can be found here. Pre-peeled and boiled eggs are commonly sold in grocery stores and can be used in this recipe. They tend to be smaller and kind of expensive.
PRO TIP: Boiled eggs that are steamed tend to be much easier to peel. You can steam them in a steam basket rather than boil them in water for the same lengths of time for easier peeling.
Can I use a piping bag?
Yes, you certainly can. While piping the filling isn't necessary, it does look fancier. It's just a matter of personal preference.
Make Ahead Instructions:
We recommend making the filling and squeezing it into the shells just before serving, however, you can always fill them up to 12 hours beforehand. Be sure to store in an airtight container in the refrigerator to prevent a crust from forming on the top.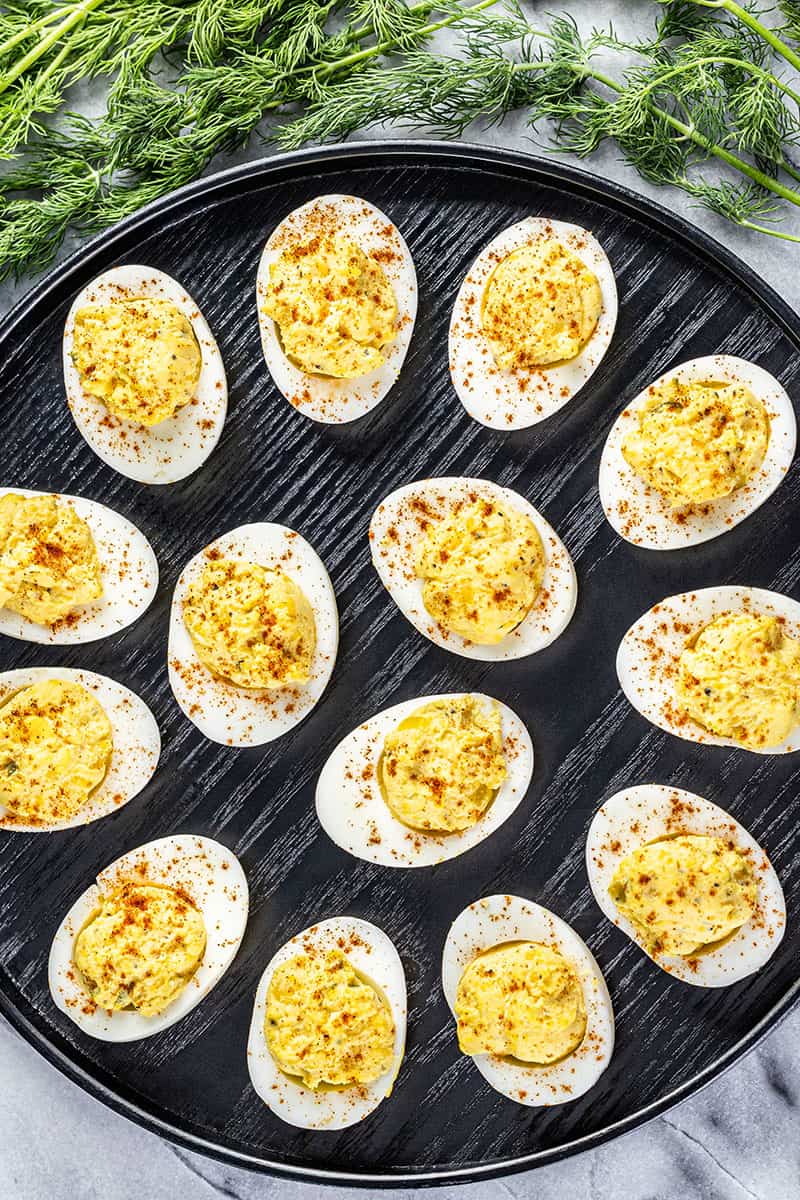 Storage Instructions:
Store deviled eggs in an airtight container in the refrigerator for up to 2 days.
If you like this recipe, you may be interested in these other delicious appetizer recipes:
Watch the video below where Rachel will walk you through every step of this recipe. Sometimes it helps to have a visual, and we've always got you covered with our cooking show. You can find the complete collection of recipes on YouTube, Facebook Watch, or our Facebook Page, or right here on our website with their corresponding recipes.