Sausage Wontons are the ultimate party food! Fry these up and dip in our made-from-scratch sweet and sour sauce for a crowd favorite appetizer!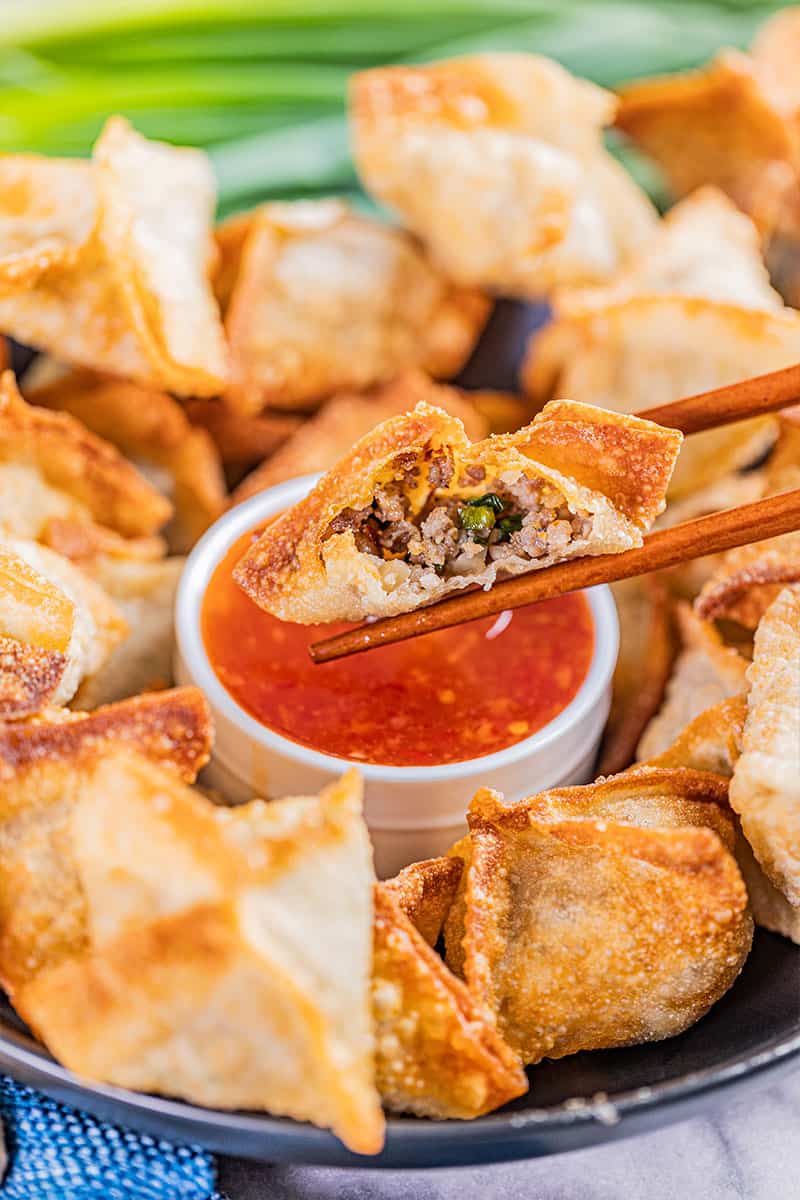 Some of our most favorite food in the world are appetizers. During the holiday season, we really indulge on our favorite bite sized snacks. There's something about cold weather and seeing more friends and family this time of year that makes us want to warm up and bond over delicious food. Sausage wontons are the perfect bite sized appetizer. They are packed with a savory pork filling that we just can't get enough of. We're lucky we typically make these when we're alone at home, so no one can see us sneaking extra bites of the filling while we finish our wontons. Perhaps you all should double this recipe, just to keep some extra for yourselves!
Meat Options:
Pork sausage gives these wontons the best flavor, but you can really use any ground meat you prefer.
Water Chestnuts:
You can easily find canned or frozen water chestnuts in your local grocery store. However, you may also be able to find fresh water chestnuts in an Asian Market. You are welcome to use fresh, canned, or frozen. Just be sure to thaw your frozen water chestnuts before attempting to finely chop.
Wonton Wrappers:
If you're having a hard time finding these, try the refrigerated section in the produce department of your local grocery store.
Can I bake Sausage Wontons?
We know that not everyone is as big of a fan of fried food like we are! If you would rather bake than fry, you definitely can! Simply bake in an oven preheated to 350 degrees for approximately 5 minutes, until heated through.
Air Fryer Instructions:
Generously spritz your wontons with oil and air fry at 375 degrees until golden, about 3 to 4 minutes.
Make Ahead Instructions:
Sausage wontons are best served immediately after frying, so we do not recommend frying ahead of time. You can, however, pre-cook your filling and store in an airtight container in the refrigerator up to 24 hours in advance.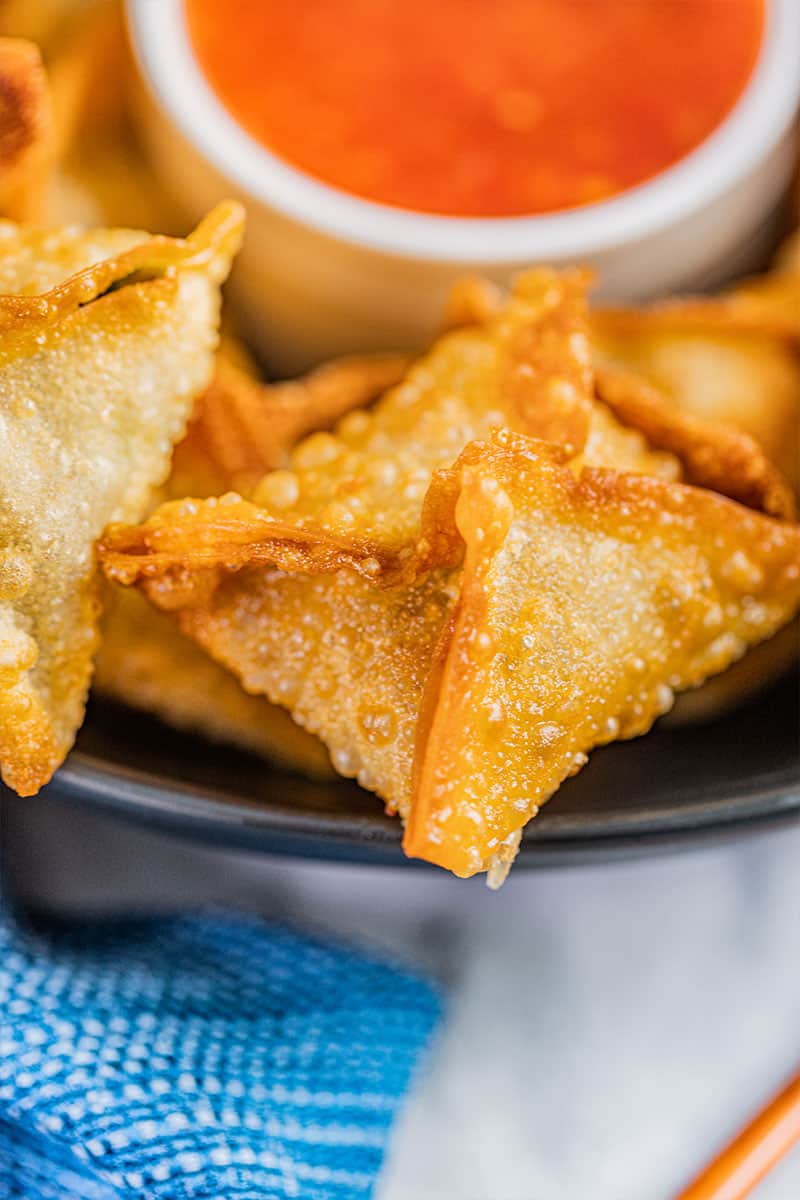 Storage and Reheating Instructions:
Store any leftovers in an airtight container in the refrigerator for 3 to 4 days. To retain crispiness, reheat in the oven at 325 degrees Fahrenheit for 5-10 minutes or until warmed through. Cooked wontons can be frozen in an airtight container for up to 3 months. Reheat at 325 degrees Fahrenheit for 10 to 15 minutes. DO NOT attempt to fry frozen wontons.
If you like this recipe, you may be interested in these other delicious appetizer recipes: