Fried Ravioli is savory, full of flavor, and fried to perfection. This works as either a side dish or as a party appetizer, and is so quick and easy to make! You'll be the hit of your next party!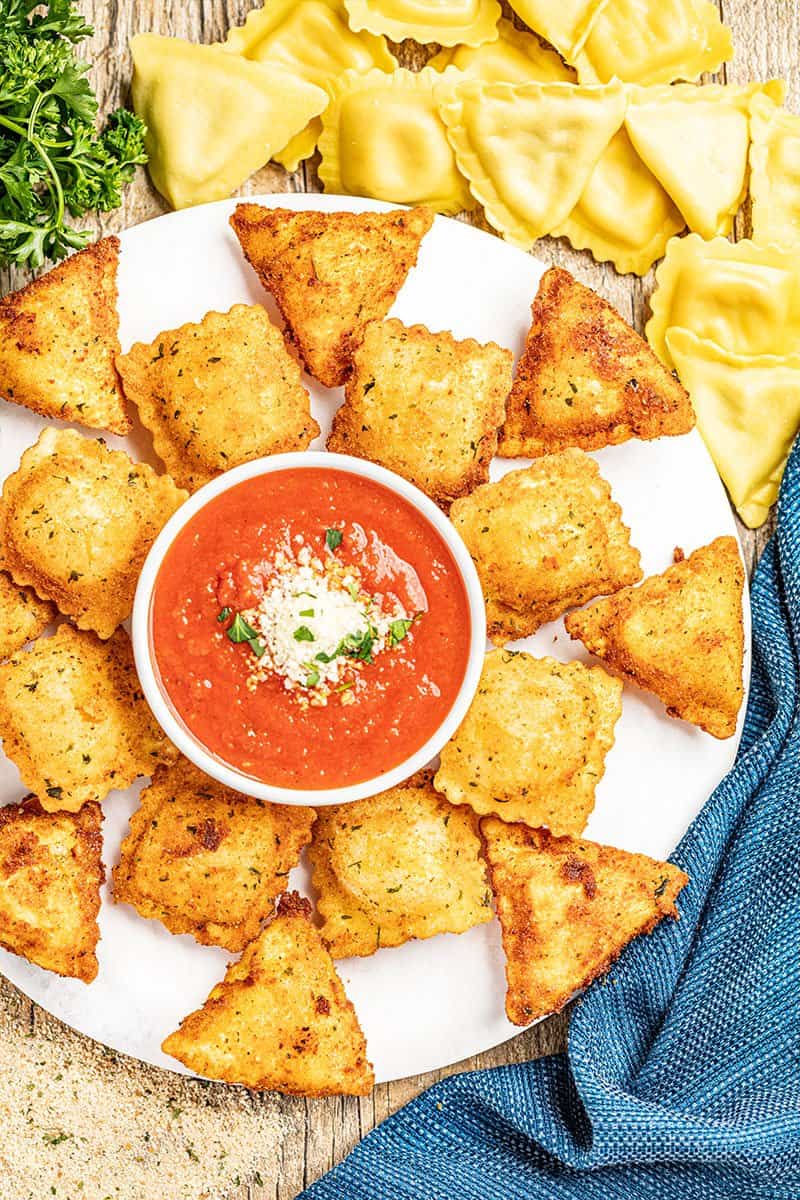 Isn't party food the best? There are always so many options ranging from super indulgent desserts to your favorite cheesy, full of flavor, bite-sized appetizers. We could easily make an entire meal out of our favorite appetizers, and fried ravioli is at the top of that list of favorites. This is the type of appetizer that you keep going back for more, always feeling a bit guilty that you've eaten the majority of something meant to feed 20. Don't worry though, now that you can make it yourself in the privacy of your own home, no one has to know just how many you ate.
What type of ravioli should I use?
The beauty of a recipe like this is that you can easily customize and change it up with different types of ravioli. Keep it classic with a basic cheese ravioli, or use your favorite meat-based ravioli. It's entirely up to you!
Can I use frozen ravioli?
You ca always use frozen ravioli, but they will need to be completely thawed before using. We recommend placing them in the refrigerator overnight to thaw.
Can I double the recipe?
Yes! This recipe can easily be doubled. However, you don't need to double the oil for frying.
Serving Suggestions:
You can serve this up as a side dish or an appetizer, or even as the main course! We won't judge. However you serve it up, there is nothing better than dunking fried ravioli in alfredo or marinara sauce. We highly recommend you serve these up with a hefty amount of both!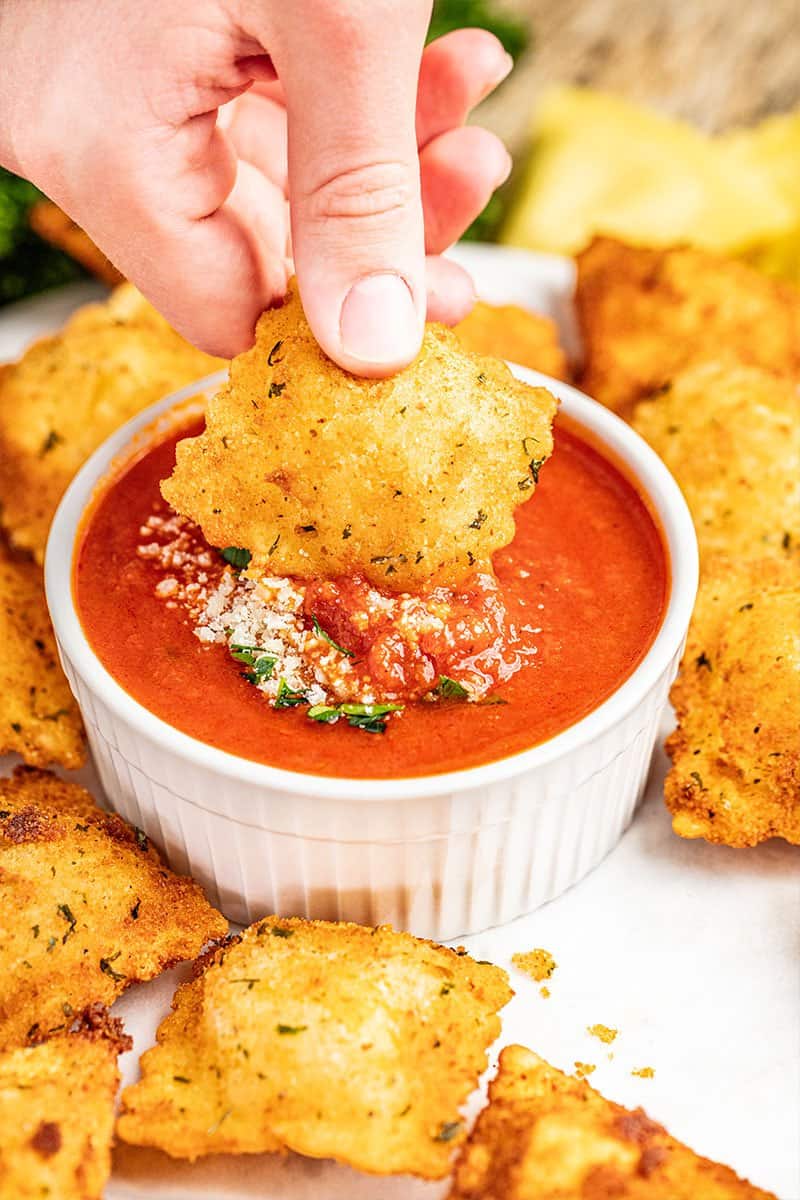 Air Fryer Instructions:
Preheat your air fryer to 350 degrees Fahrenheit. Place prepared coated ravioli in a single layer into the greased air fryer basket. Spritz lightly with cooking spray (or cooking oil) and air fry for 3 to 4 minutes. Flip, sprtiz the other side with more cooking spray and finish frying for an additional 3 to 4 minutes.
Make Ahead Instructions:
You do not want to fry your ravioli ahead of time. They will not retain their crispiness. However, you can always bread your ravioli and completely prepare them 24 hours in advance. Simply stick them in an airtight container or cover with plastic wrap and store in the fridge until ready to fry.
Storage Instructions:
Fried ravioli are best eaten fresh. However, you can store any leftovers in an airtight container in the fridge for up to 5 days. They will get soft the longer they sit. Reheat in a tablespoon of oil in a skillet over medium-high heat until warmed through.
If you like this recipe, you may be interested in these other delicious muffin recipes: