Homemade salsa is easy to make and so delightfully bright and flavorful. We've included a few salsa varieties beyond the base recipe, and canning instructions as well!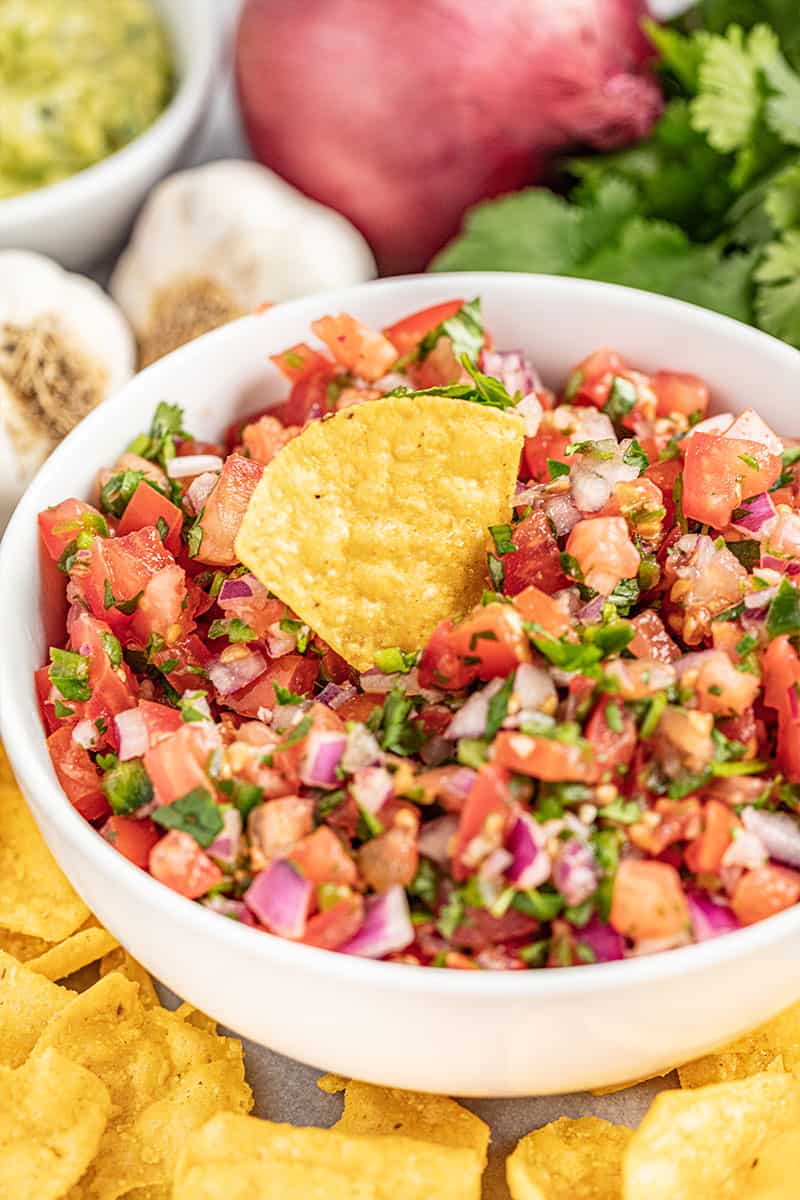 We know how easy it is to just reach for that jar of salsa from the store, but you'll be amazed at how quick and easy it is to make homemade salsa. There is something special about freshly made salsa. It feels so extravagant, without having to put in too much effort. When you use quality, fresh ingredients the flavors are so bright with just the right amount of texture. Grab your favorite chips and get ready for a party!
PRO TIP: To remove any bitter after-taste from raw onions, rinse your chopped onion with cold water. Drain and pat dry, then drizzle with citrus juice, like lime juice, before adding in any other ingredients. This will help take the bite out of your onion.
How do I make a roasted salsa?

We love a good roasted salsa! Place the roma tomatoes onto a baking sheet and place 6 inches beneath the broiler in your oven. Broil until the skins are blackened, rotating every few minutes. Once skins are blackened, let cool and remove peels. Then proceed with the recipe as written. If you like your hot peppers roasted as well, you can add them to the sheet pan at the same time.

Tomatillo salsa / salsa verde:

If you prefer salsa verde, simply replace the roma tomatoes with husked and quartered tomatillos.

Canning instructions:

If you want to can salsa, you will need to make a couple of modifications to this recipe. To start, you will need to peel your tomatoes to avoid large chunks of skin in your salsa. You will also need to cook the salsa and add approx. 1/3 cup vinegar. Larger batches will require more vinegar to ensure a high enough acidity to safely preserve the salsa. If you are planning on making a roasted salsa, peeling tomatoes will already be taken care of in those directions.

Once everything is peeled and chopped, add all ingredients to a large pot and bring to a boil on the stove. Reduce the heat and simmer for about 10 minutes, stirring often. Then, fill sterilized pint or quart sized canning jars, leaving a 1/2 inch of headspace. Be sure to wipe the rim clean and seal with a canning lid and ring. Do not over tighten. Cover the tops of the jars with at least 1 inch of water and process in a water bath for 15 minutes (higher elevations and/or larger jars will need a longer processing time).

Carefully remove the jars from the water bath and let sit out on the counter undisturbed for 24 hours. You should hear a ping from each jar as they seal. After 24 hours, check to make sure the jars have sealed correctly by lightly pressing the top of the lid. If the center bubbles up and down when you press it, is has not sealed and needs to either be refrigerated or reprocessed. If the lid is firm, the jar properly sealed and can be stored in the pantry.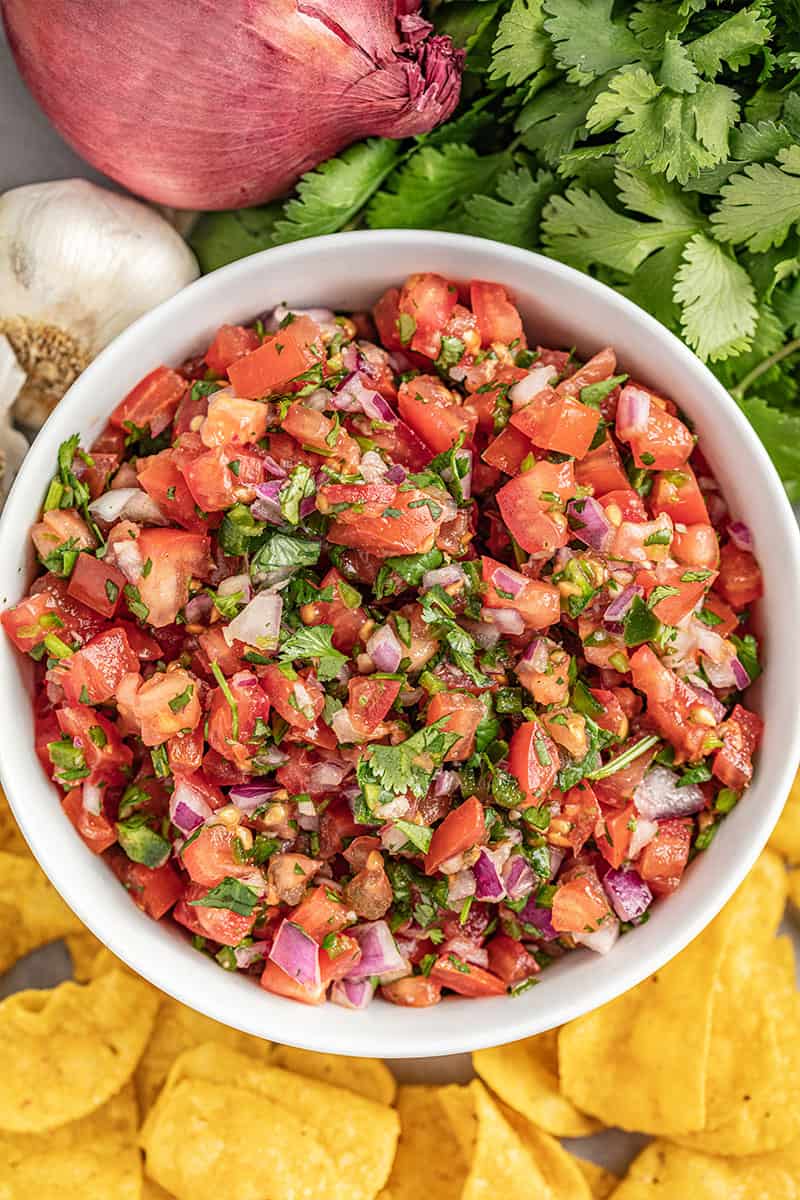 If you like this recipe, you may be interested in these other delicious Mexican inspired recipes:
Watch the video below where Rachel will walk you through every step of this recipe. Sometimes it helps to have a visual, and we've always got you covered with our cooking show. You can find the complete collection of recipes on YouTube, Facebook Watch, or our Facebook Page, or right here on our website with their corresponding recipes.