5 minutes to prepare, and just 40 minutes in the oven is all it takes to make delicious Beer Bread. This quick and easy bread is perfect for eating with soups and stews and no yeast is required!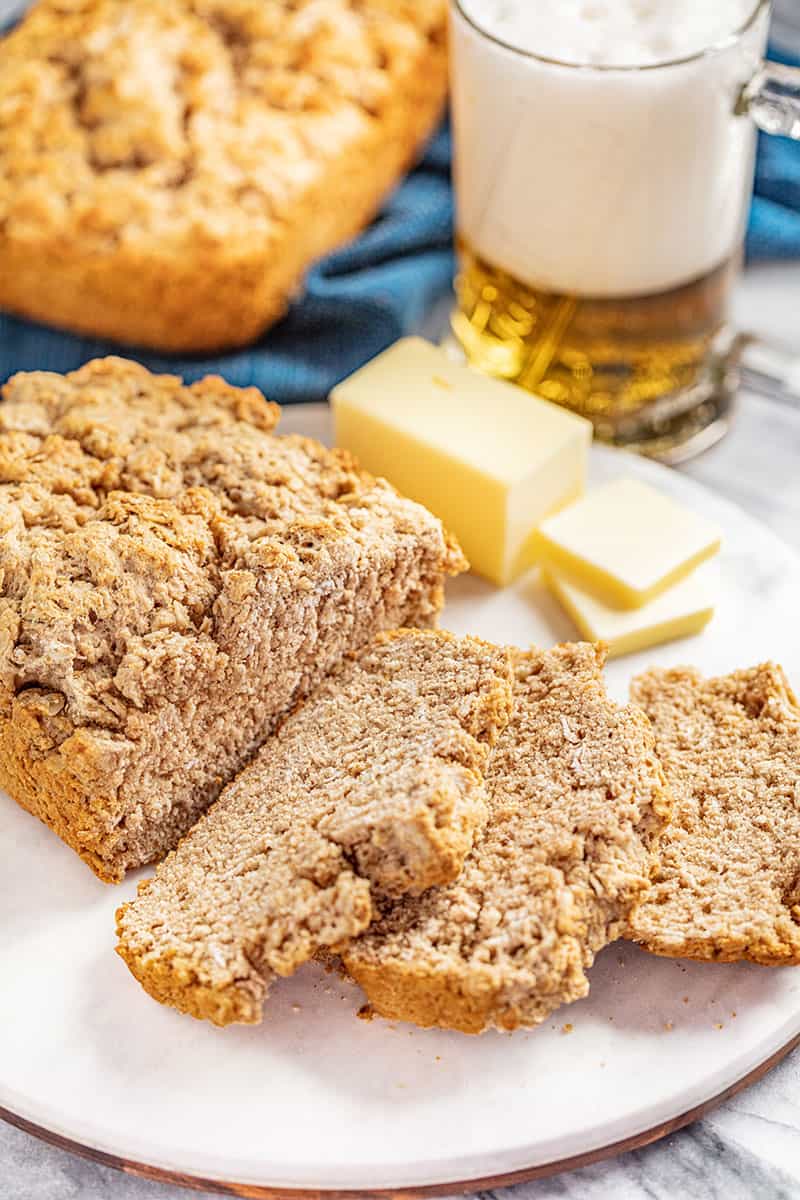 We love nothing more than fresh, homemade bread, warm out of the oven. OK, we know you're not technically supposed to cut into warm bread and should let it cool. Let's be real though, we've all done it. Though while fresh bread may be amazing, you really have to work for it. So many bread recipes call for long rising times, and while it is always worth it, sometimes we just don't want to deal with the wait. We want fresh bread now.
45 Minute Beer Bread gives us all of the satisfaction of fresh, homemade bread, without any of the waiting. It takes merely 5 minutes to prepare, and 40 minutes in the oven. No kneading. No rising. No waiting. While you can use this bread for just about anything, we are particularly fond of dipping it in soups and using it for toast in the mornings. You should also give the cheesy bread a try at least once! There's nothing quite like a cheddar cheesy beer bread.
Does it matter what type of beer I use?
Not at all! Different types of beer will alter the flavor, so the best thing you could do is experiment with a bunch of different types of beer to find your favorite! We recommend starting out with something Mild, such as a lager or a Pilsner. Feeling a big more adventurous? Try an India Pale Ale or a Stout.
Where is the yeast in 45 minute beer bread?
This recipe does not require any yeast, thanks to the beer. The yeast in the beer with the sugar interacts together to make the bread rise. Of course, the baking powder helps it along as well.
Does the alcohol cook out?
Beer is already very low in alcohol when it comes to comparing alcoholic beverages. Once baked for a full 40 minutes, practically all of the alcohol should be baked out of the bread.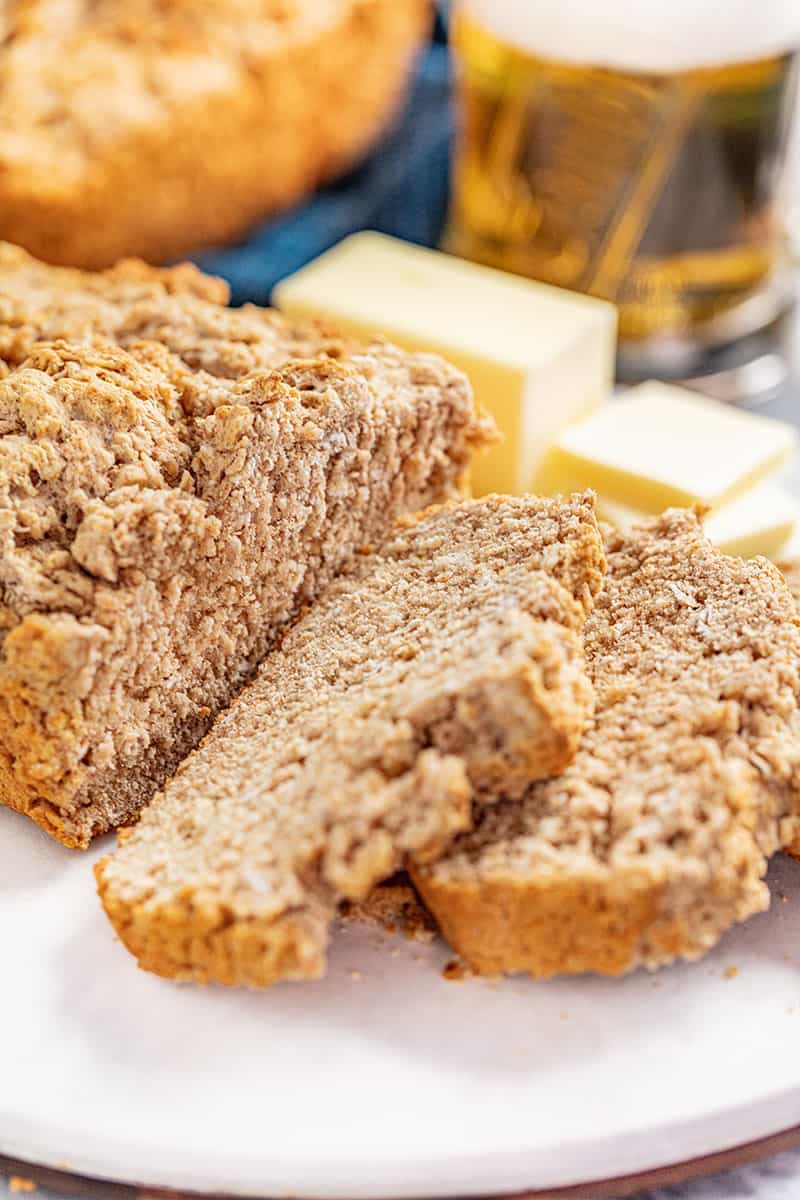 Storage Instructions:
Let your bread completely cool before storing in an airtight container or bag for up to 4 days.
If you like this recipe, you may be interested in these other delicious bread recipes: