Mom's Quick Buttermilk Cornbread is fluffy, sweet, and so easy to put together. Use this one recipe to make a pan of cornbread, cornbread muffins, or even skillet cornbread. All you need is a bowl, a whisk, and a handful of ingredients – most of which you likely already have at home!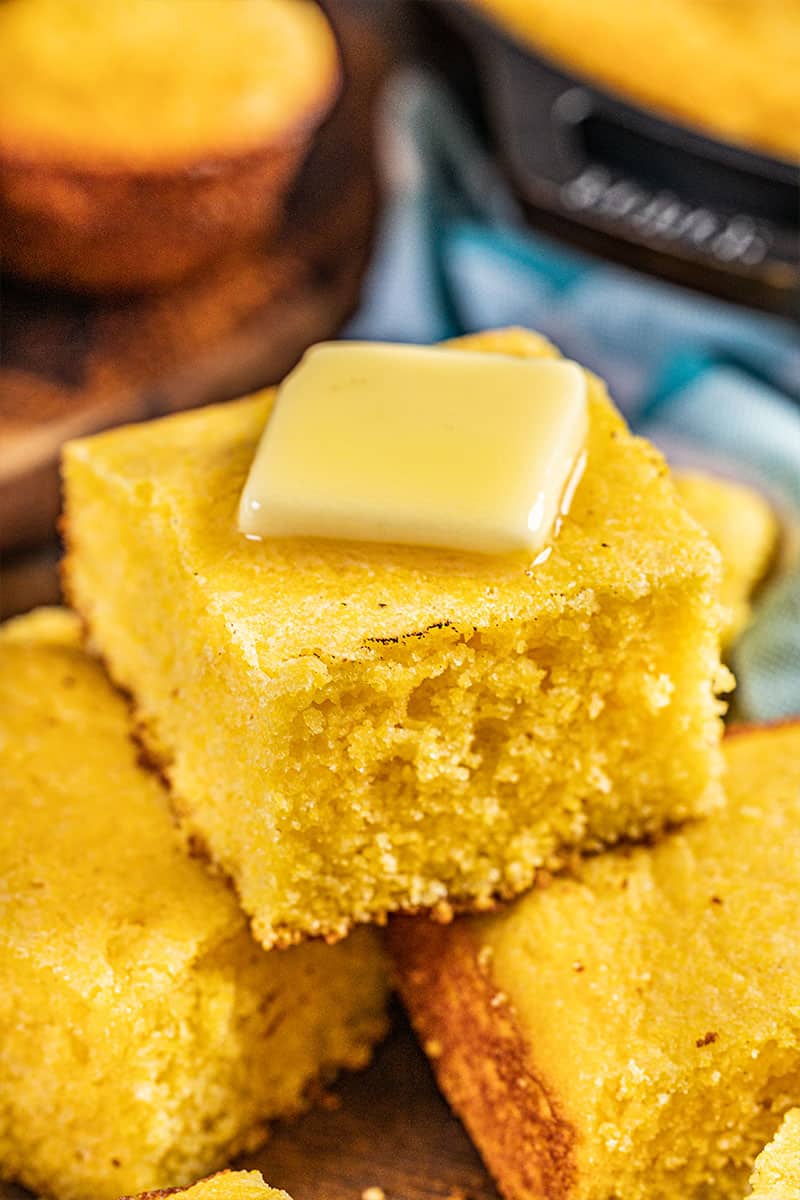 Homemade buttermilk cornbread, just like mom used to make! There are several different ways to serve up this dish: there's sweet cornbread, sometimes called cowboy-style cornbread, that features a bit of extra sugar. That happens to be our favorite, which is why we included a bit of added sweetness in this recipe! You have southern cornbread, which is a tad bit more savory. Think of the type served with chili or soup. No matter how you like it, you can use this buttermilk cornbread recipe as a base for your creations. Feel free to make it in a pan, turn it into muffins, or bake it in a cast-iron skillet. There is minimal equipment required for this recipe, so all that's left is to gather your ingredients and get started.
Buttermilk Substitute:
You can easily make buttermilk at home if you don't have any already in your fridge. Buttermilk is simply milk that has curdled or fermented – there's no actual butter involved. The name refers to the taste! Add 1 tablespoon of lemon juice or vinegar for every cup of milk in a measuring cup. Stir and let sit for about five minutes before adding it to the rest of the ingredients.
Cornmeal:
If you've never made buttermilk cornbread before, you may not know what kind of cornmeal to purchase! You should opt for fine and medium cornmeal for this recipe. It's very easy to find at the supermarket. If you have any cornmeal leftover, you can use it in pancakes, muffins, scones, or biscuits! You can even use it in frying!
To Sugar Or Not to Sugar:
We know you all have strong feelings about whether or not sugar belongs in cornbread. While we love the added touch of sweetness, you can always omit or reduce the sugar in this recipe.
Troubleshooting: Crumbly Cornbread
All varieties of this dish, whether you opt for sweet cornbread or southern cornbread, can become crumbly if you're not careful. It's supposed to be a little crumbly, but it's definitely not supposed to fall apart as soon as you take it out of the pan.
You can prevent this by playing around with the ingredients so that you get the consistency you're after:
Adjust the flour to cornmeal ratio. That's why our recipe features one cup of flour per cup of cornmeal.
Use a different type of flour. Not all flour brands are created equal. If you find that your dish falls apart, try switching things up.
Take out a bit of butter, but keep the eggs. The added fat from the butter can give you more crumbly results, so try taking a little out if that's the case. Some recipes don't call for eggs, but we kept them in ours as it helps to bind the batter.
Serving Suggestions:
There are so many different ways to enjoy this dish! We love it with all types of chili: classic ground beef, turkey, and this Texas-style version. It also goes well with soups and basically any meal that calls for gravy. Southern cornbread goes better with savory dishes, while sweet cornbread works best in muffins or at breakfast.
That said, you can most definitely enjoy yours on its own. Honey butter will take the flavor up a notch, and you won't regret trying it! If you decide to make cornbread muffins, enjoy them heated with butter for a sweet and indulgent breakfast!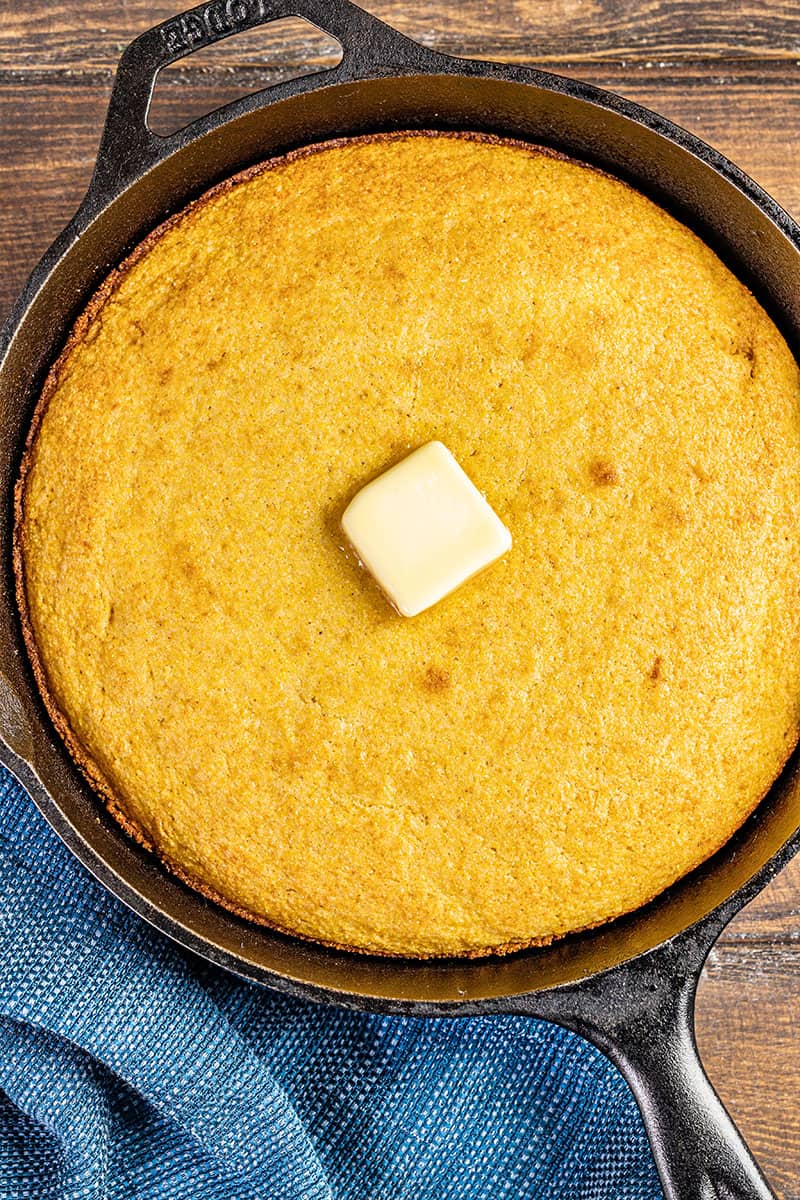 Storage Instructions:
You can store any leftovers in an airtight container. Leave it on the counter or in the pantry and they will stay fresh for 1 to 2 days. You can also store it in the fridge, where it will keep for up to 1 week.
Freezing your buttermilk cornbread is easy. Make sure to let them cool completely. You can cut into pieces or simply freeze the whole pan. Place in an airtight container and then put it in the freezer. It will keep for up to 3 months. When you're ready to eat, thaw in the microwave or leave out at room temperature overnight.
If you like this recipe, you may be interested in these other delicious bread recipes: