Hearty chunks of beef make up this amazing Slow Cooker Texas Beef Chili. No beans, just flavor! This is a chili everyone will love!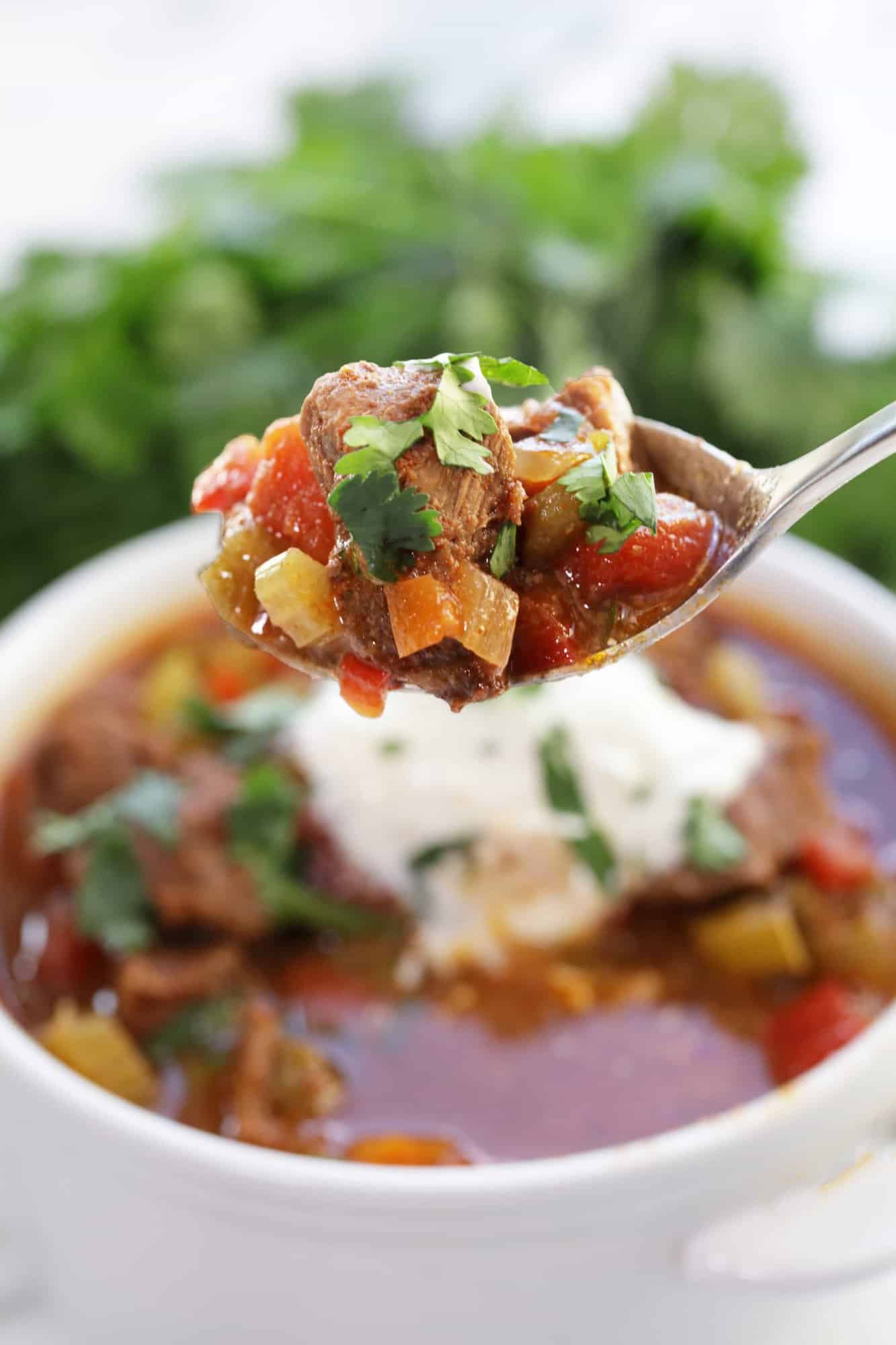 It's that time of year where chili cook-offs beg your entry, and the thought of sitting down to enjoy a delicious homemade chili sounds drool-worthy. I love a good Texas chili. No beans. Just beef and the veggies. I love cooking it in a slow cooker so it can stew all day and fill the house with that to-die-for smell. By the time I sit down with the bowl I'm absolutely ravenous.
This chili is so hearty and soul warming, perfect for a crisp fall evening. And it's the perfect excuse to eat
cornbread
which is always going to be amazing. This is my take on Texas Chili. There are, of course, many version of Texas chili out there, but the important part is that there's just beef, and no beans: the definition of a good Texas style chili.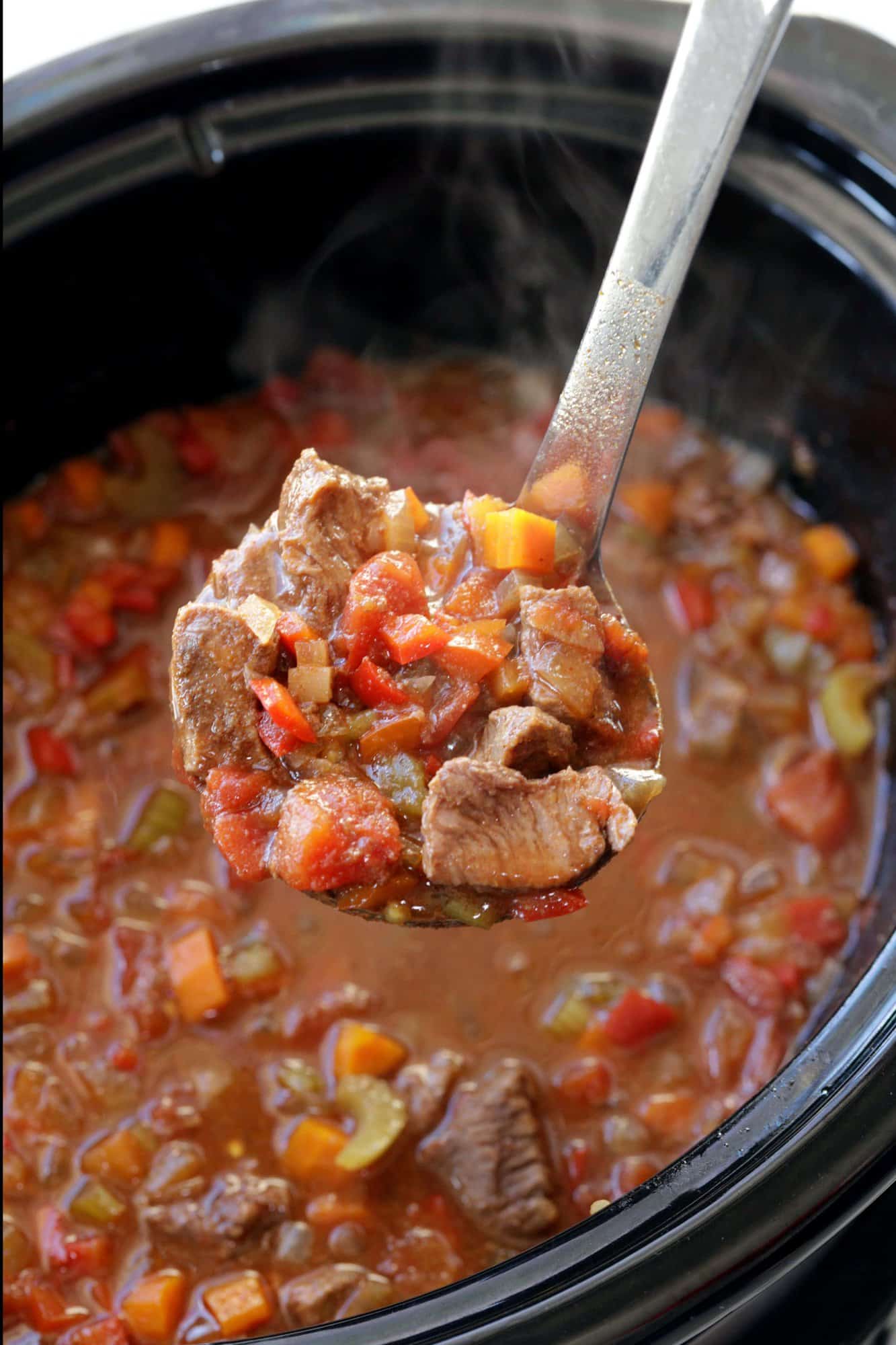 If you like this recipe, you may be interested in
my cookbook
. This recipe is in there as well as 119 more slow cooker delights. Everything from breakfast and appetizers, to dinners, soups, breads, and desserts. You'd be amazed what you can make in the slow cooker!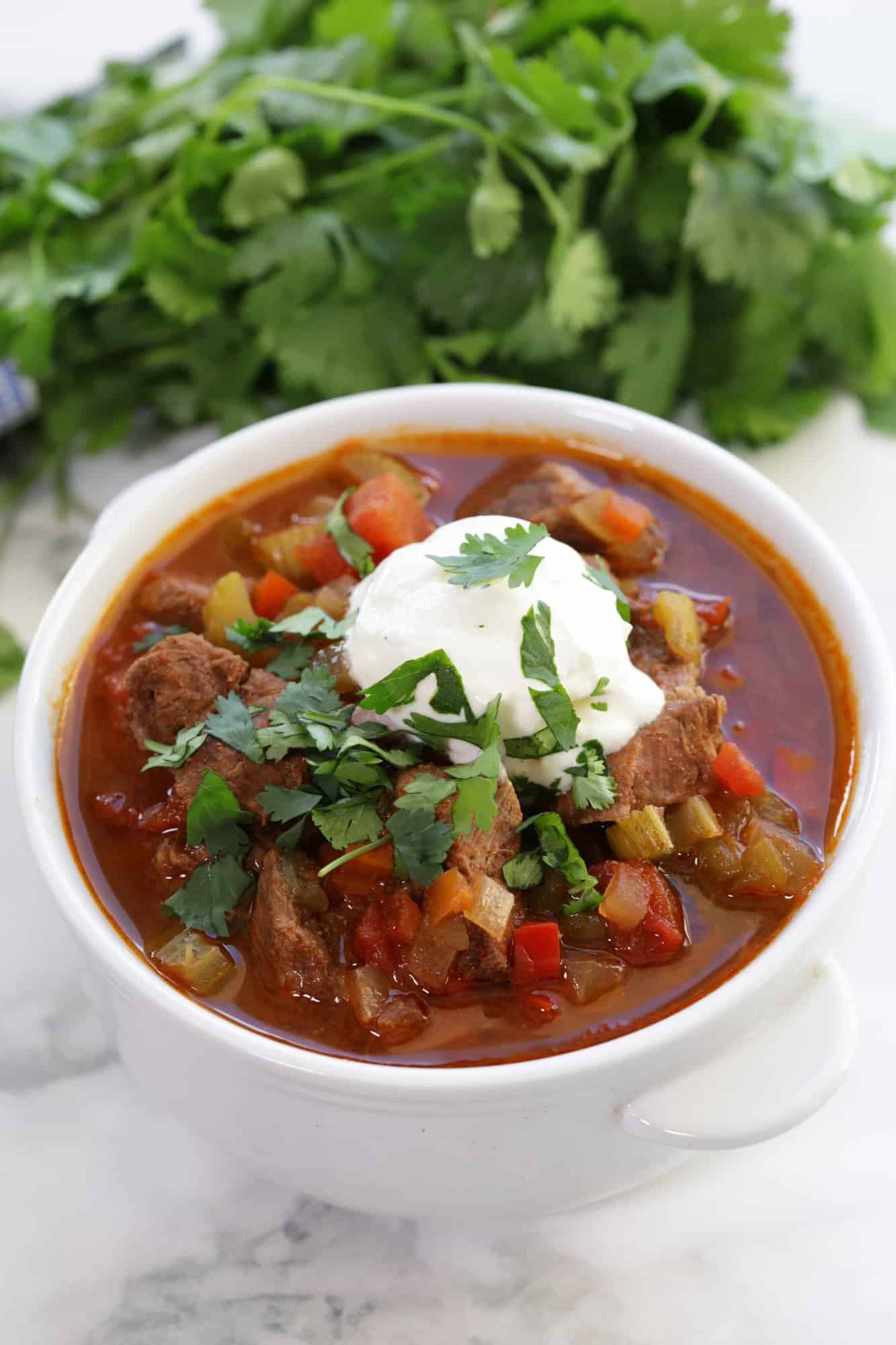 Watch the video
to see just how I make it, including some great tips. You can also check out the rest of my
YouTube channel
where I have my own cooking show!