Hearty chunks of beef make up this amazing Slow Cooker Texas Beef Chili. No beans, just flavor! This is a chili everyone will love!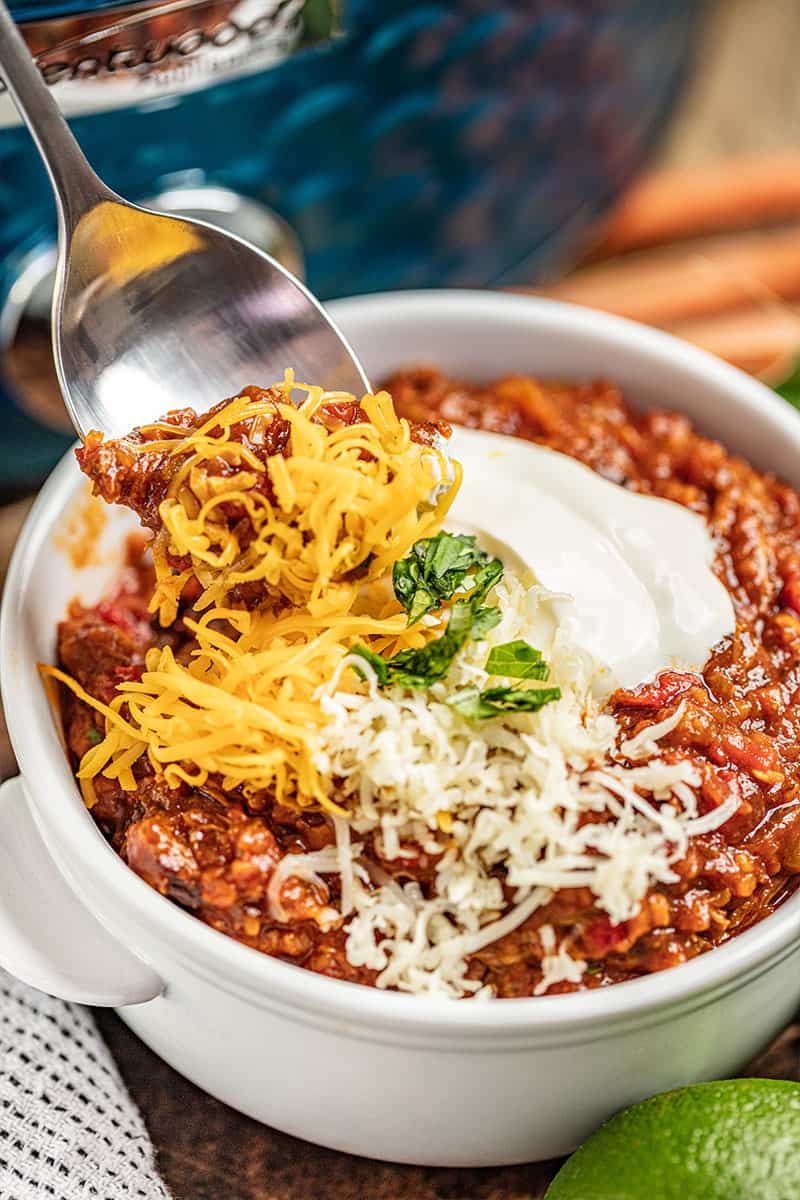 It's that time of year where chili cook-offs beg your entry, and the thought of sitting down to enjoy a delicious homemade chili sounds drool-worthy. We love a good Texas chili. No beans. Just beef and the veggies. We love cooking it in a slow cooker so it can stew all day and fill the house with that to-die-for smell. By the time we sit down with the bowl we're absolutely ravenous.
This chili is so hearty and soul warming, perfect for a crisp fall evening. And it's the perfect excuse to eat cornbread which is always going to be amazing. This is our take on Texas Chili. There are, of course, many versions of Texas chili out there, but the important part is that there's just beef, and no beans: the definition of a good Texas style chili.
Texas vs. Classic Chili:

Texas chili stays as close as possible to the original translation of chili con carne: chili with meat. You won't typically find beans or other fillers in a traditional Texas chili, but everyone has their own interpretation.

Classic chili is probably what most people think of when talking about chili. It typically has ground beef, beans, tomatoes, and a lot of flavorful toppings.

Spice Level of Slow Cooker Texas Beef Chili:

Chili can range from mild to HOT HOT HOT! This chili has a fairly mild to medium spice level, which should be easily tolerable to most.

Storage and Reheating Instructions:

Store leftovers in an airtight container in the fridge for up to 5 days. Heat in a saucepan on the stove over medium-low heat until warmed through.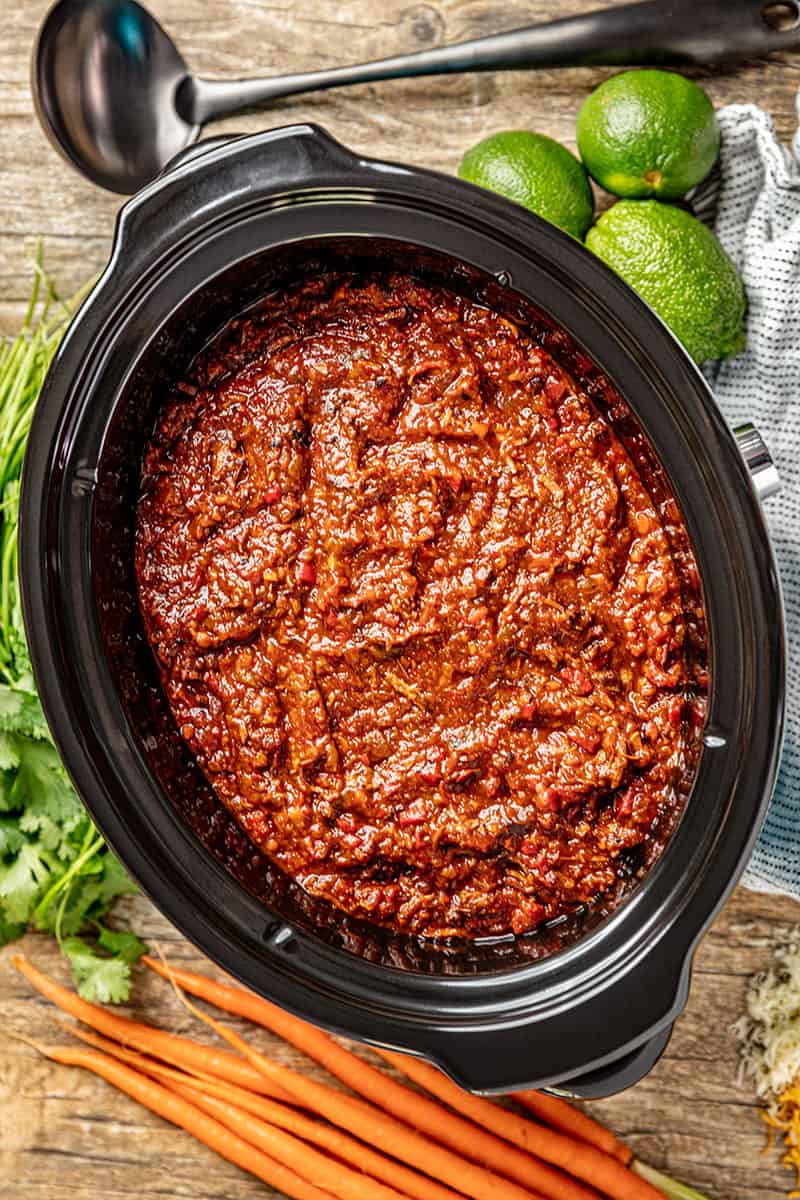 If you like this recipe, you may be interested in these other delicious chili recipes:
Watch the video below where Rachel will walk you through every step of this recipe. Sometimes it helps to have a visual, and we've always got you covered with our cooking show. You can find the complete collection of recipes on YouTube, Facebook Watch, or our Facebook Page, or right here on our website with their corresponding recipes.