Easy Baked Chicken Meatballs are a total family favorite! You'll love how easy they come together. They can be eaten plain, or served up in classics like spaghetti and meatballs and meatball subs.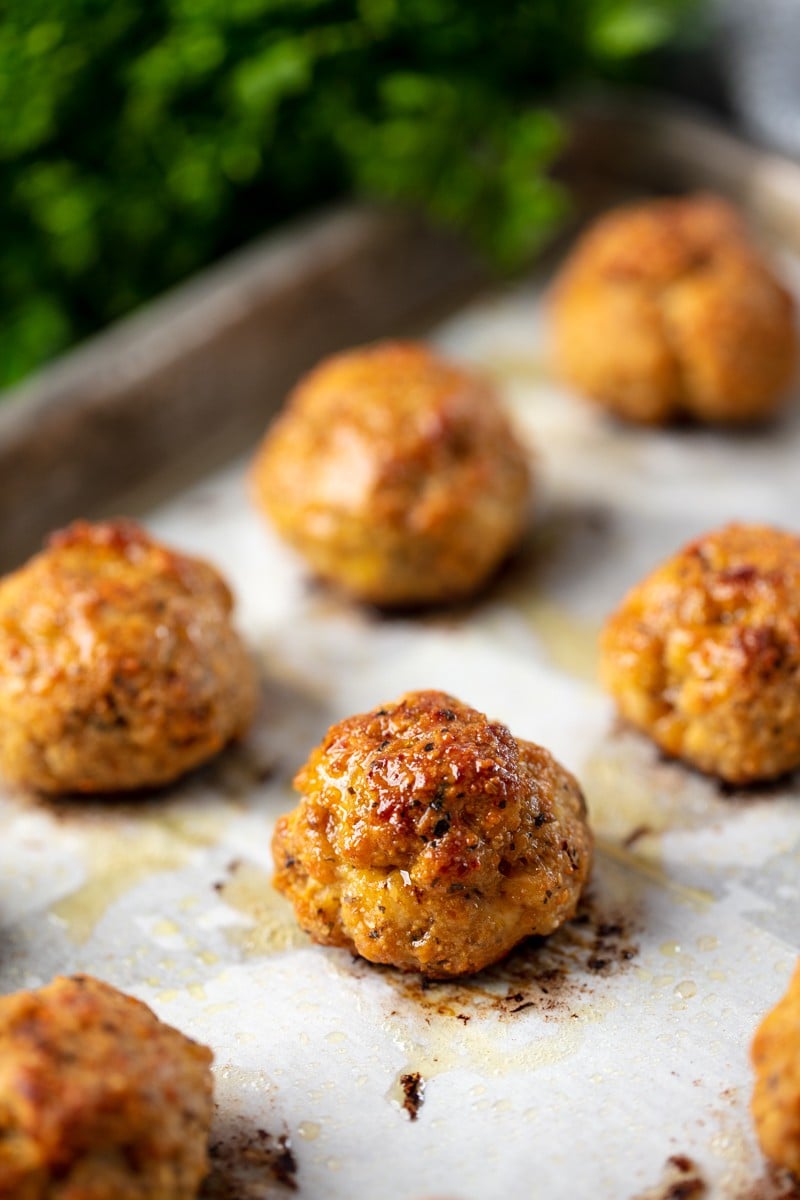 Ground chicken meatballs are a guaranteed win at dinner. If your kid likes chicken nuggets, they will like these meatballs too. We've made sure to design a recipe that grow ups will love too. They are full of flavor! And we've added healthy fats in to make sure that your meatballs stay nice and moist.
PRO TIP: Olive oil is often added to ground poultry to add moisture and flavor. Because olive oil is a healthy fat, this keeps ground poultry a healthier option than ground beef without sacrificing that perfect juicy meatball.
Can I use ground turkey instead?
Yes, you can use ground turkey instead of ground chicken in this recipe to make turkey meatballs. The cooking time will remain the same. Ground turkey comes in various fat options. We recommend using a lean ground turkey.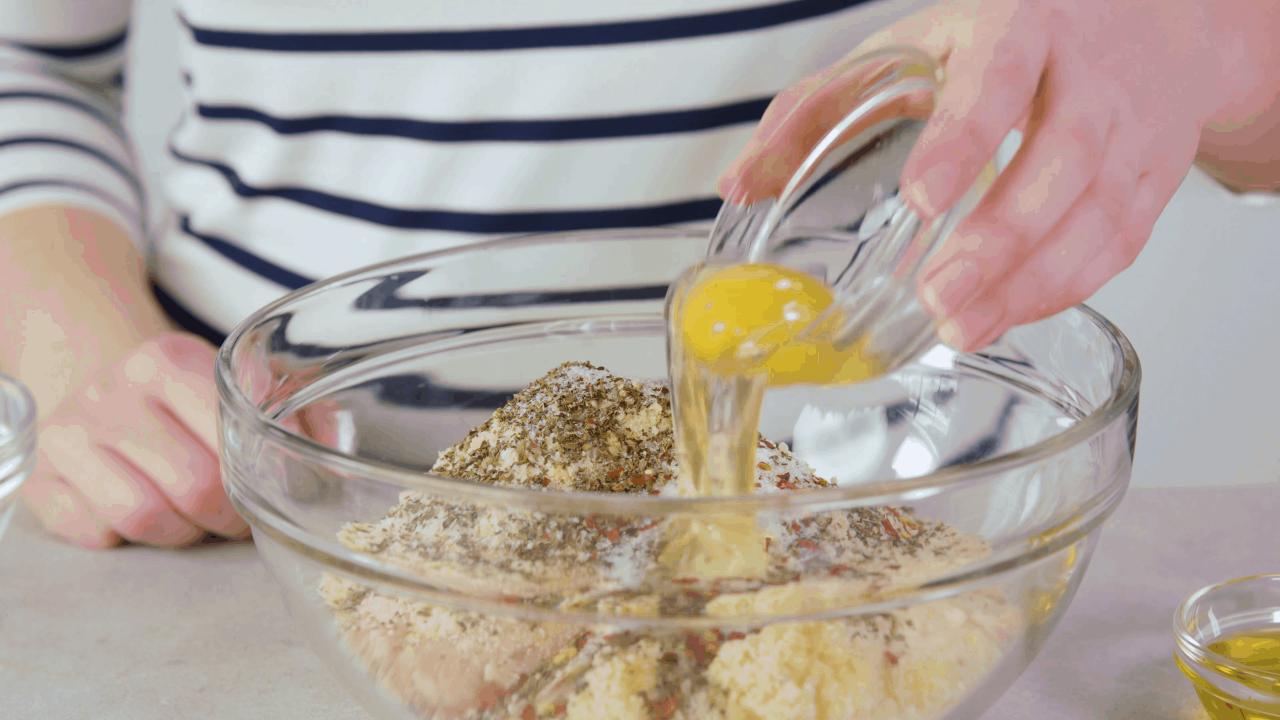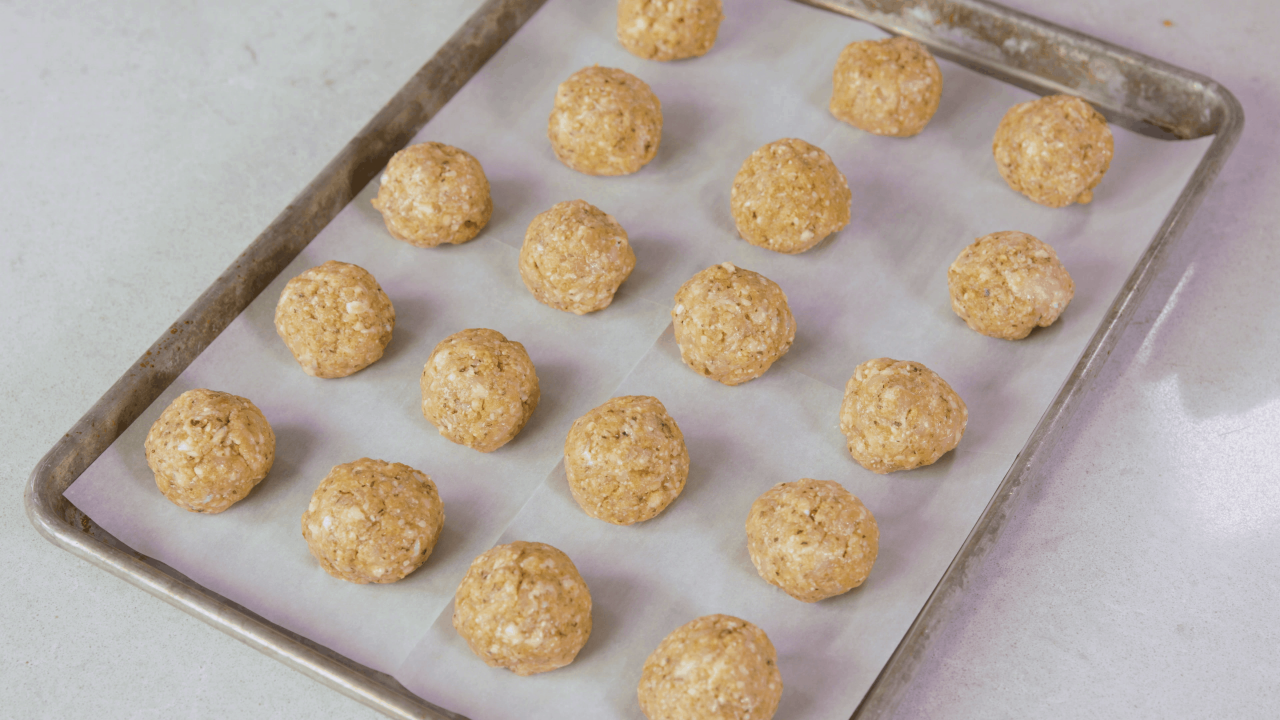 How should I serve chicken meatballs?
You can serve meatballs plain, as a main dish (these chicken meatballs are definitely good enough!), or you can serve it up with spaghetti sauce for spaghetti and meatballs. Another classic option is to serve them up in meatball subs.
If you like this recipe, you may be interested in these other meatball recipes:
SERVING SIZE: This recipe makes 18 meatballs which will serve 4 to 5 people.
FREEZER INSTRUCTIONS: These meatballs can be frozen. Place on a baking sheet after forming into meatballs and place in the freezer to freeze. Once frozen, remove from baking sheet and transfer to a resealable plastic bag for longer term storage. They will stay good in the freezer for 1 to 3 months.
LEFTOVER AND REHEATING INSTRUCTIONS: Store in an airtight container or plastic bag in the refrigerator. Will stay good for 5 days, and up to 7 if your ground chicken was fresh and recently purchased.