Easy Marinated Beef Kabobs can be made on the grill or stovetop. They are marinated in the most flavorful sauce, are super tender, and use only simple pantry ingredients. Yum!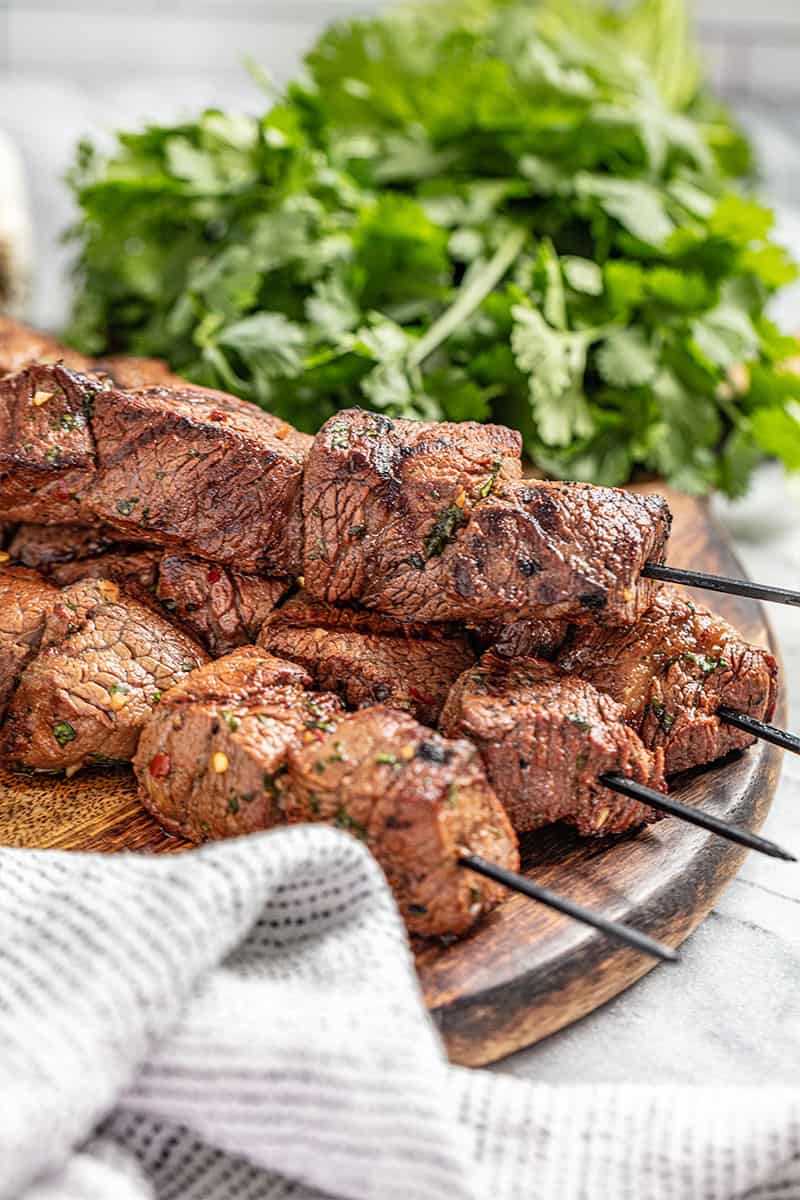 We are on the verge of summer everyone. That snow should be all melted off your grill. It's time to bust it out and embrace the warmth that is about to enter your life. These kabobs are the perfect way to do it. Who doesn't love meat on a stick? One of our favorite parts about grilling is that it is so quick and easy. These kabobs are absolutely bursting with flavor. They have that zing from the citrus and vinegar, and just a touch of spice. Oh man, kabobs…don't mind us, we're drooling over here. You will too. These babies are delish!
Can I make kabobs without a grill?
While chicken kabobs are traditionally grilled, you can also make kabobs on the stovetop using a grill pan or heavy skillet. Just like the grill, you'll preheat the skillet to high heat. Pan grill the kabobs in high heat until the meat is cooked through to the desired level of doneness, rotating every few minutes. Be careful not to crowd the pan.
Skewers:
You can use either metal or bamboo skewers. If you are going to use bamboo, make sure to soak them in water for at least 30 minutes before using.
Fresh vs. Store-Bought Lime Juice:
Freshly squeezed lime juice is always best. However, you can substitute with store-bought lime juice in a pinch.
Cilantro:
You will want to use fresh cilantro. The flavor simply can't be beat, and dried cilantro just won't produce the same result.
What should I serve with Marinated Beef Kabobs?
We love to keep with the theme and grill all of the things! Grilled corn on the cob and veggie skewers are delish! Pair it with a fresh green salad and you have a well balanced and delicious meal!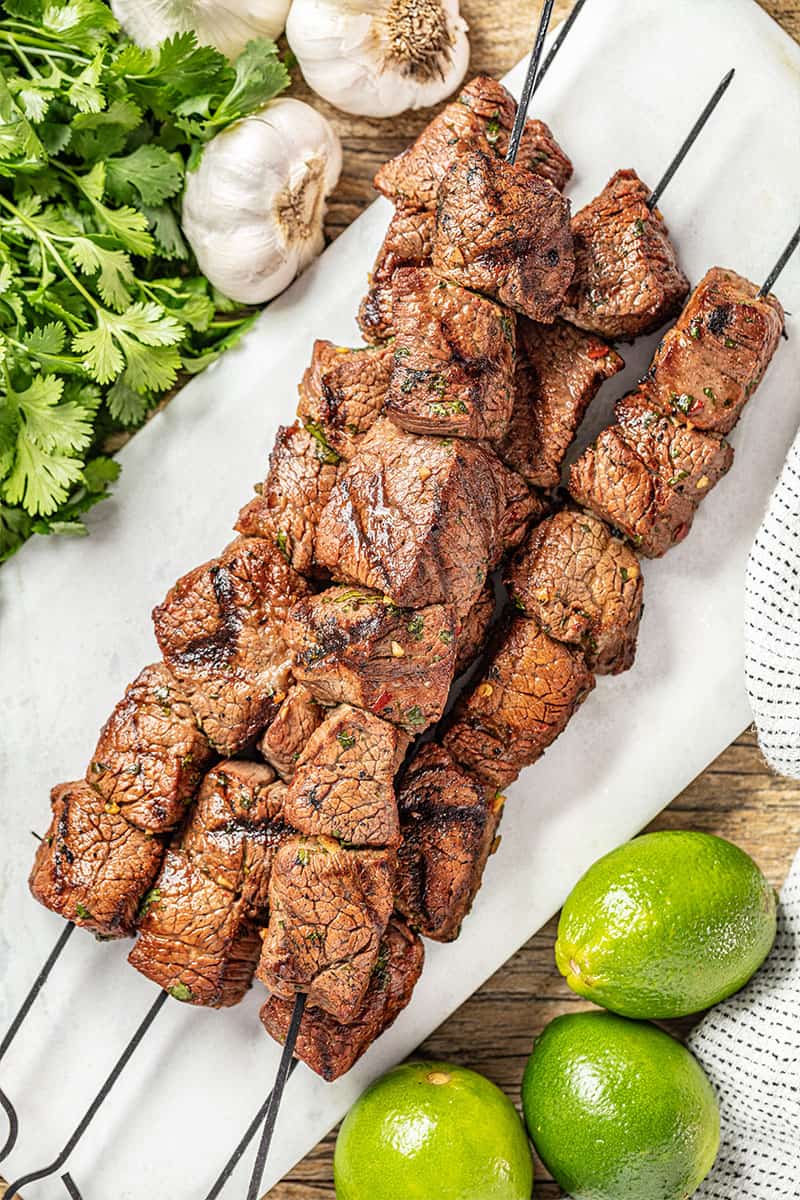 Make Ahead Instructions:
You can make a freezer meal of the kabobs so they will be ready on the fly. Simply prepare the beef and freeze it in the marinade in a gallon sized resealable plastic freezer bag. When you are ready to make the kabobs, remove the frozen bag from the freezer and place it on a plate in your refrigerator until thawed.
Storage Instructions:
Store any leftovers in an airtight container in the fridge for up to 5 days. Reheat on the grill over medium heat until warmed through.
If you like this recipe, you may be interested in these other delicious grilled recipes:
Watch the video below where Rachel will walk you through every step of this recipe. Sometimes it helps to have a visual, and we've always got you covered with our cooking show. You can find the complete collection of recipes on YouTube, Facebook Watch, or our Facebook Page, or right here on our website with their corresponding recipes.