Tomato Avocado Salad is sweet, tangy, and so easy to make for a refreshing, healthy salad that is sure to be the hit at any meal!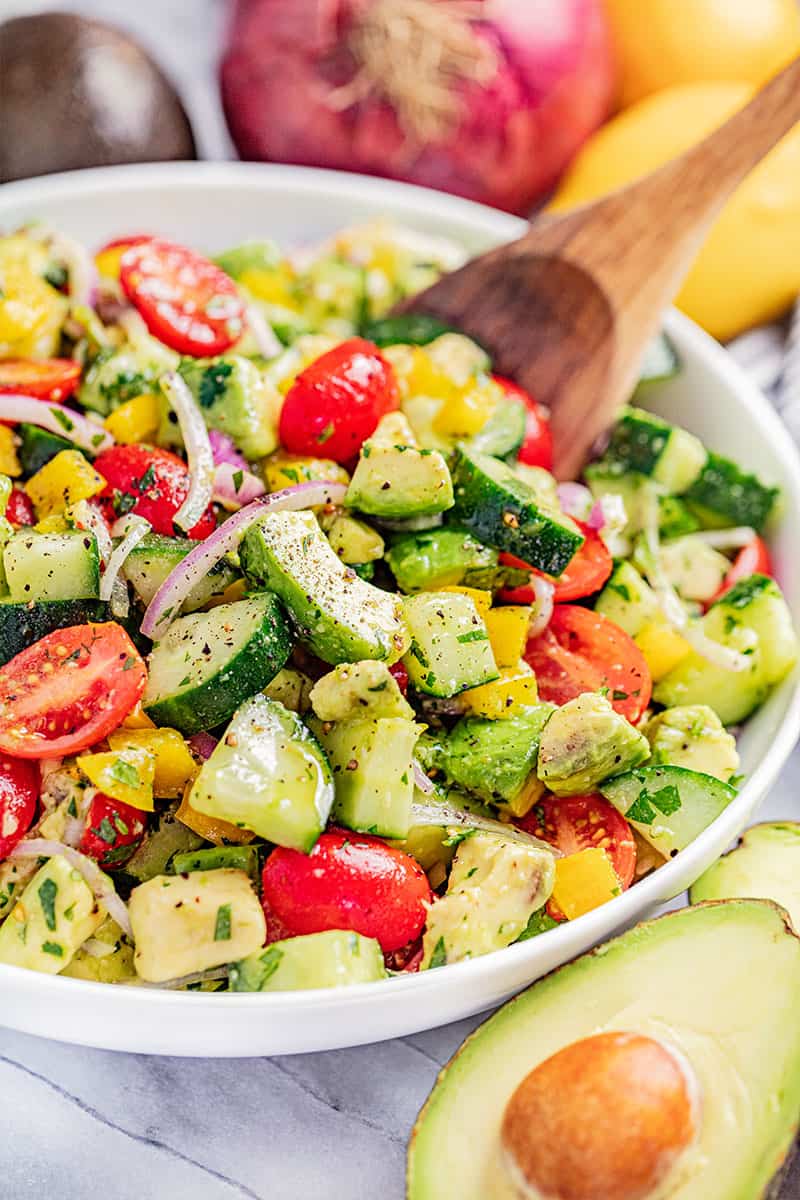 Specialty salads are meant to be side dishes, but we gobble them up like they're the main course! Get avocados involved and we couldn't be happier (and our bellies couldn't be more full!) Tomato avocado salad is one of these summer side dishes that we can't get enough of, and regularly consume as an entire meal. Join us, won't you?
Can tomato avocado salad be made vegan?

Yes! This recipe is almost vegan already, only requiring that you substitute the honey with maple syrup to make it 100% vegan.

Cilantro Substitutions:

We highly recommend you use freshly chopped cilantro in this recipe. The flavor juts can't be beat! If you don't have access to fresh cilantro, you can always substitute with dried cilantro, parsley, or even basil!

Storage instructions:

You can store Tomato Avocado Salad in an airtight container in the fridge for up to 3 days. However, the avocado will start to brown when exposed to air, and does not mean that they have gone bad.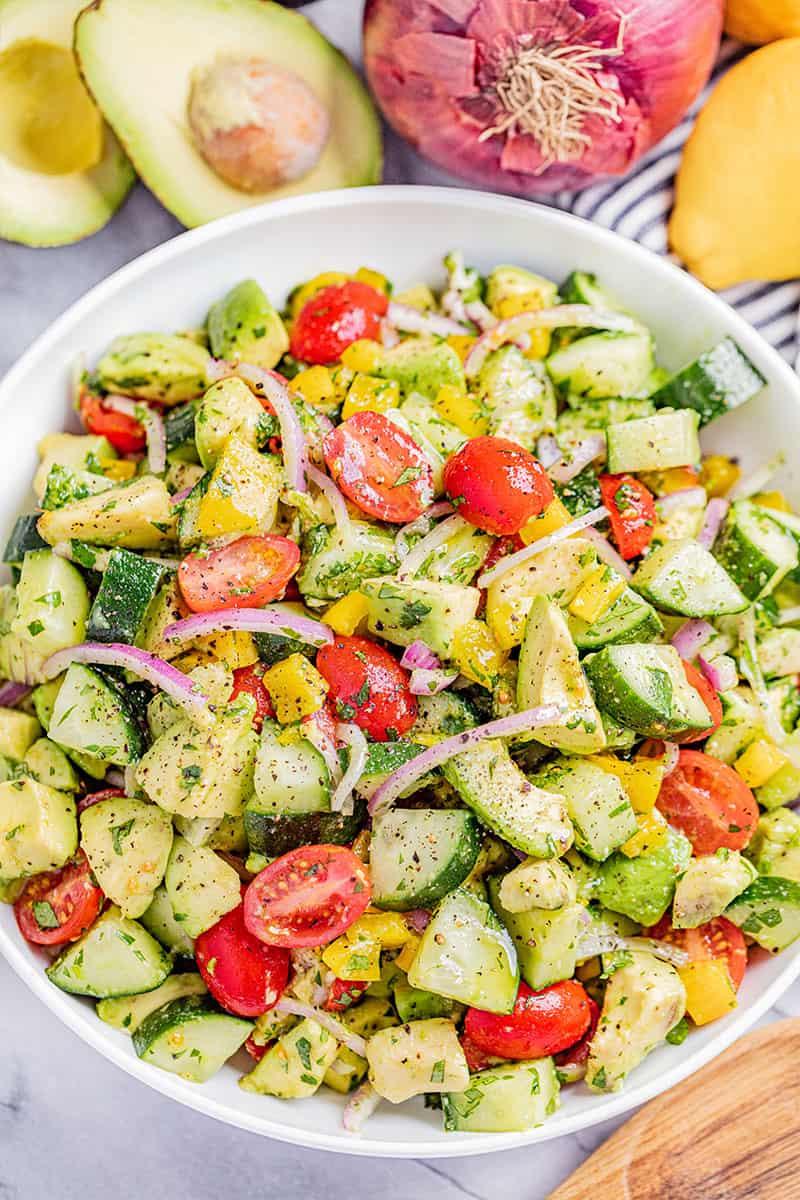 If you like this recipe, you may be interested in these other delicious summer salad recipes: