Sriracha Honey Glazed Bacon Wrapped Pineapple is a winning appetizer! Bacon is wrapped around pineapple and glazed with a sweet and smokey sriracha-honey sauce in this spectacular small bite.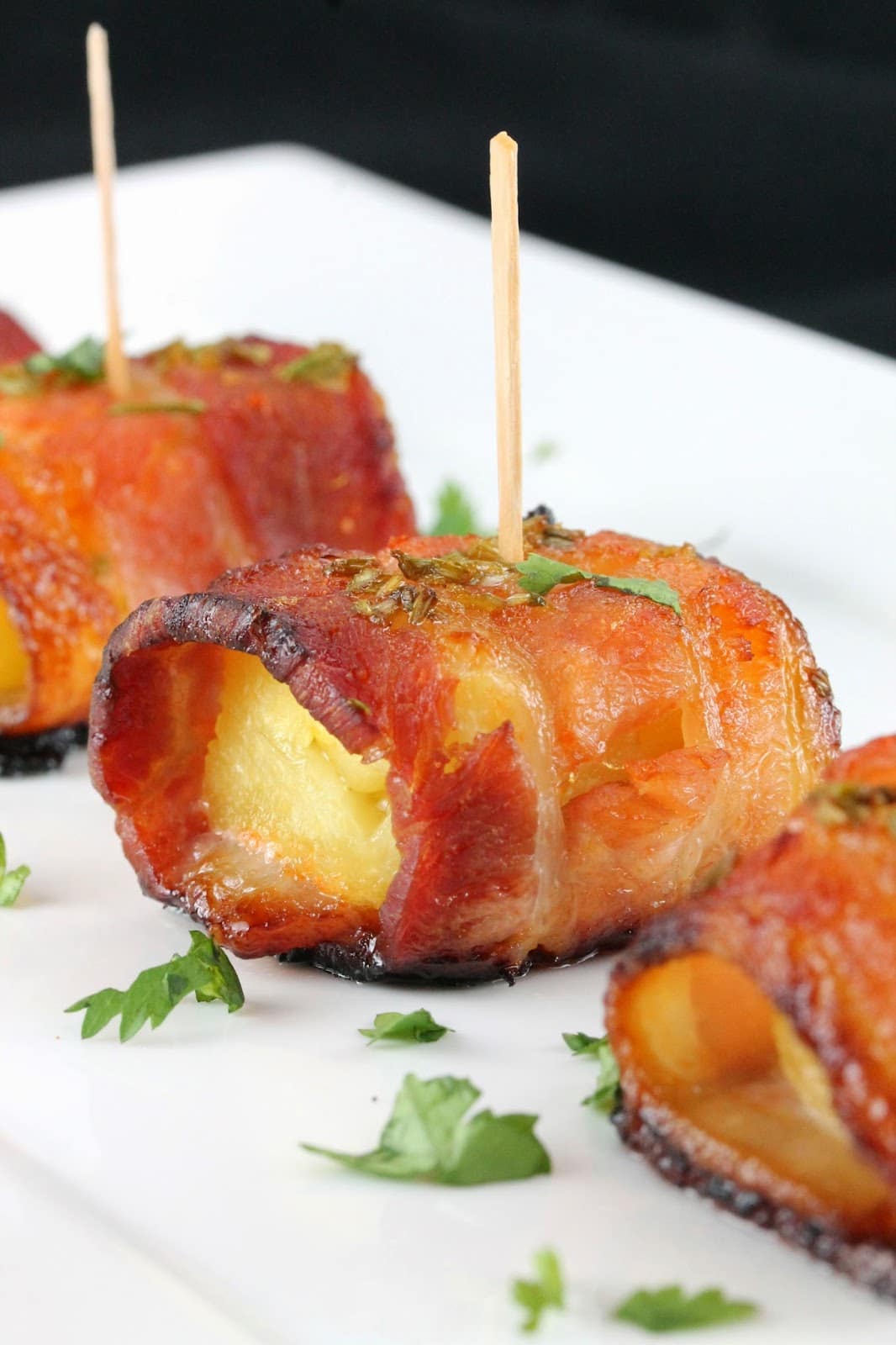 This sweet and smoky appetizer has just enough kick to wake up your taste buds and leave you drooling for more. Wrap some pineapple with a little bacon, and throw a little sweet sauce on top to candy it and you've got an easy little appetizer that is sweet, salty, and I've even thrown in some spice. Love it!
I first made this for a party I was catering with a sweet theme. I wanted to add a savory element and this recipe was born. It was a huge hit! In fact, it stole the show. Turns out people loved it just as much as all the sweets! I've brought it to numerous parties since with rave results every time. Just be sure to get one fresh out of the oven, because they will be gone before you know it.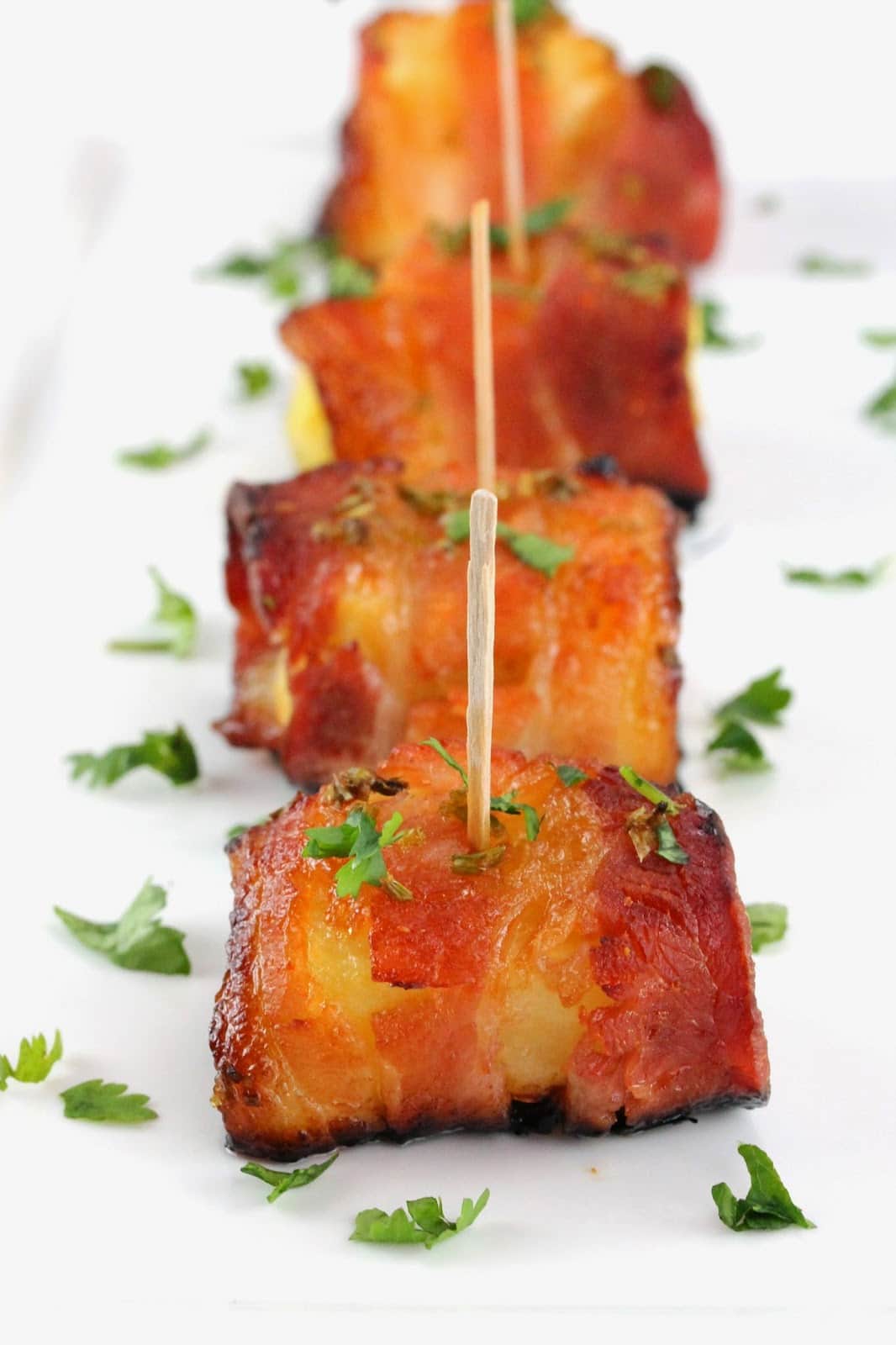 Watch the video below to see a full length cooking demonstration of this recipe with more tips and tricks, including an amazing tip for cutting pineapple. It's the fool proof way to cut any pineapple.
I've got a whole YouTube Channel where I've given myself my own cooking show. Come join me there and subscribe to see all 200 videos!
Recipe adapted from The Cafe Sucre Farine
More Delish Appetizers: