Dive into the perfect blend of sweet, salty, and spicy with sriracha honey-glazed bacon-wrapped pineapple. A must-try appetizer that's simple yet delicious!
This sweet and smoky appetizer has just enough kick to wake up your taste buds and leave you drooling for more.  Wrap some pineapple with a little bacon, and throw a little sweet sauce on top to candy it and you've got an easy little appetizer that is sweet, salty, and I've even thrown in some spice. Love it!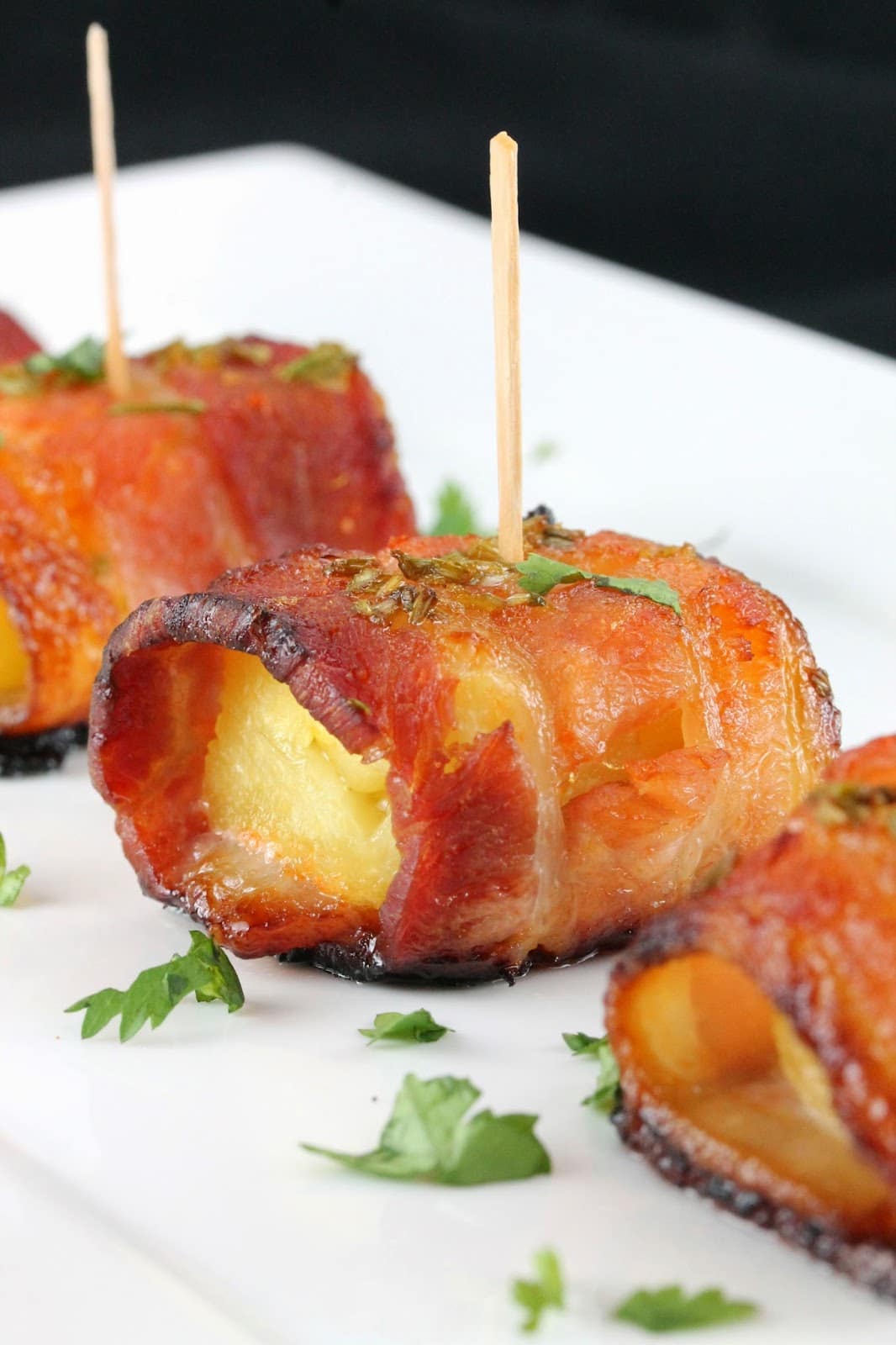 The joy of munching on an appetizer lies in its ability to captivate your palate in just one bite. Sriracha honey glazed bacon wrapped pineapple does precisely that. This delightful treat combines the juiciness of pineapple with the savory crunch of bacon, and to top it all, a smoky sriracha-honey glaze that is nothing short of culinary magic. It's not just an appetizer; it's an experience—a harmonious medley of sweet, salty, and a hint of spice that will have you reaching for more.
Frequently Asked Questions
What type of bacon works best?
Thick-cut bacon is ideal as it holds up well during baking and complements the chunky pineapple pieces.
Can I adjust the spice level?
Absolutely! Adjust the amount of sriracha sauce to suit your preference.
Is it essential to use fresh pineapple?
Fresh pineapple offers the best flavor and texture, but canned chunks (drained well) can be a quick alternative.
Substitution Options
Hot Sauce: If you're out of sriracha, a combination of hot sauce with a pinch of garlic powder can be a good alternative.
Honey: Maple syrup can stand in for honey, giving a different yet delightful sweetness.
Lime Juice: Lemon juice can be used in place of lime for a slightly different citrus note.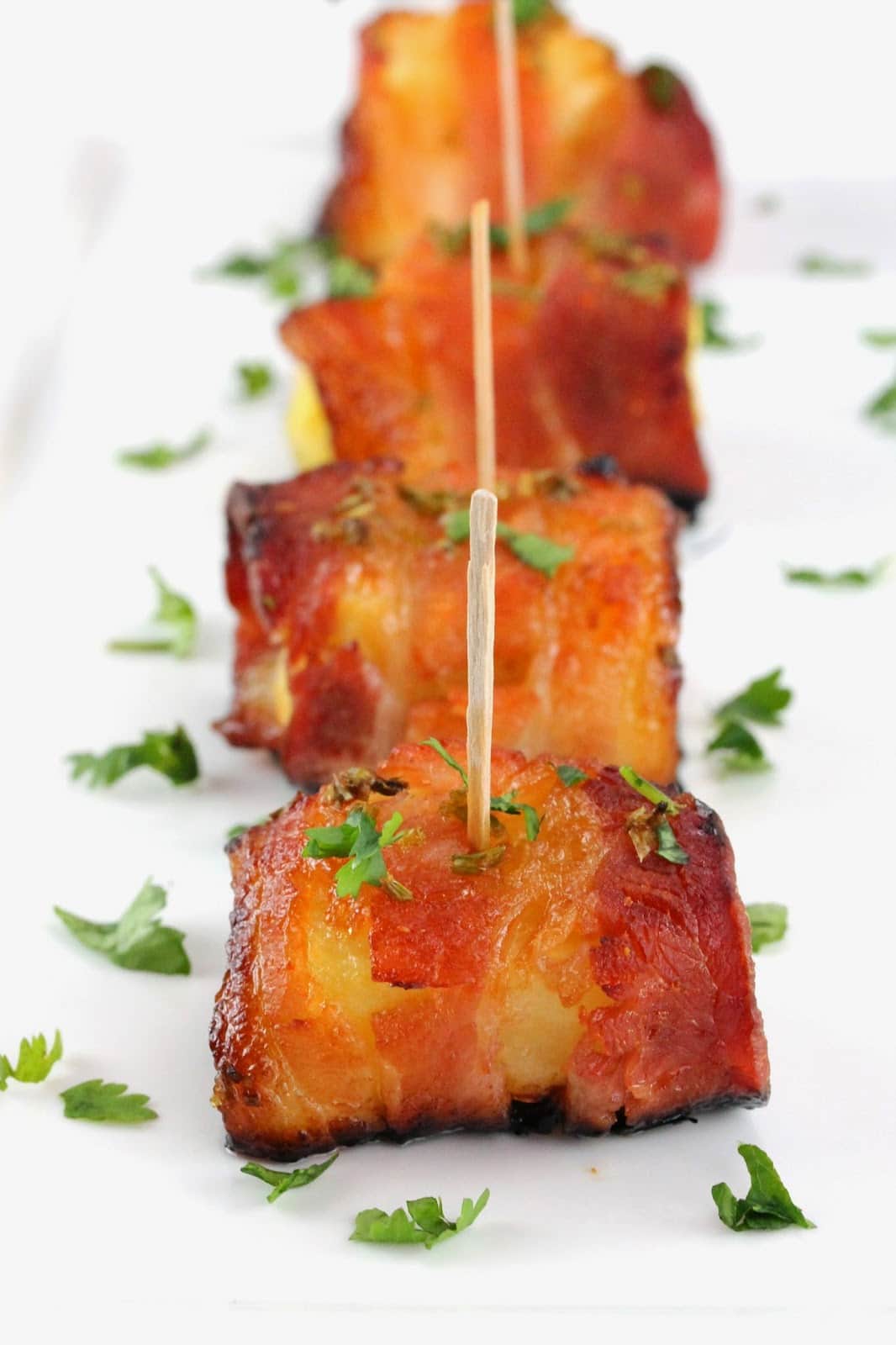 Recipe Tips
Ensure the bacon is wrapped tightly around the pineapple to prevent it from unraveling while baking.
When glazing, make sure each piece is well-coated for a uniform flavor burst.
Keep a close eye during the final minutes of baking to avoid over-caramelization.
Storage and Reheating Instructions
Leftovers can be stored in an airtight container in the refrigerator for up to 3 days. To reheat, place them in an oven preheated to 350°F for about 10 minutes or until heated through. While this appetizer can be frozen, it's best enjoyed fresh. If you choose to freeze, ensure they're in a single layer to avoid sticking. Reheat directly from the freezer, increasing the oven time slightly.