Slow Cooker Irish Stew is the most delicious hearty stew made with tender lamb or beef, vegetables, and a rich, savory broth. It is the ultimate comfort food, and the best part? You can throw it all together in your slow cooker and let it do the work for you.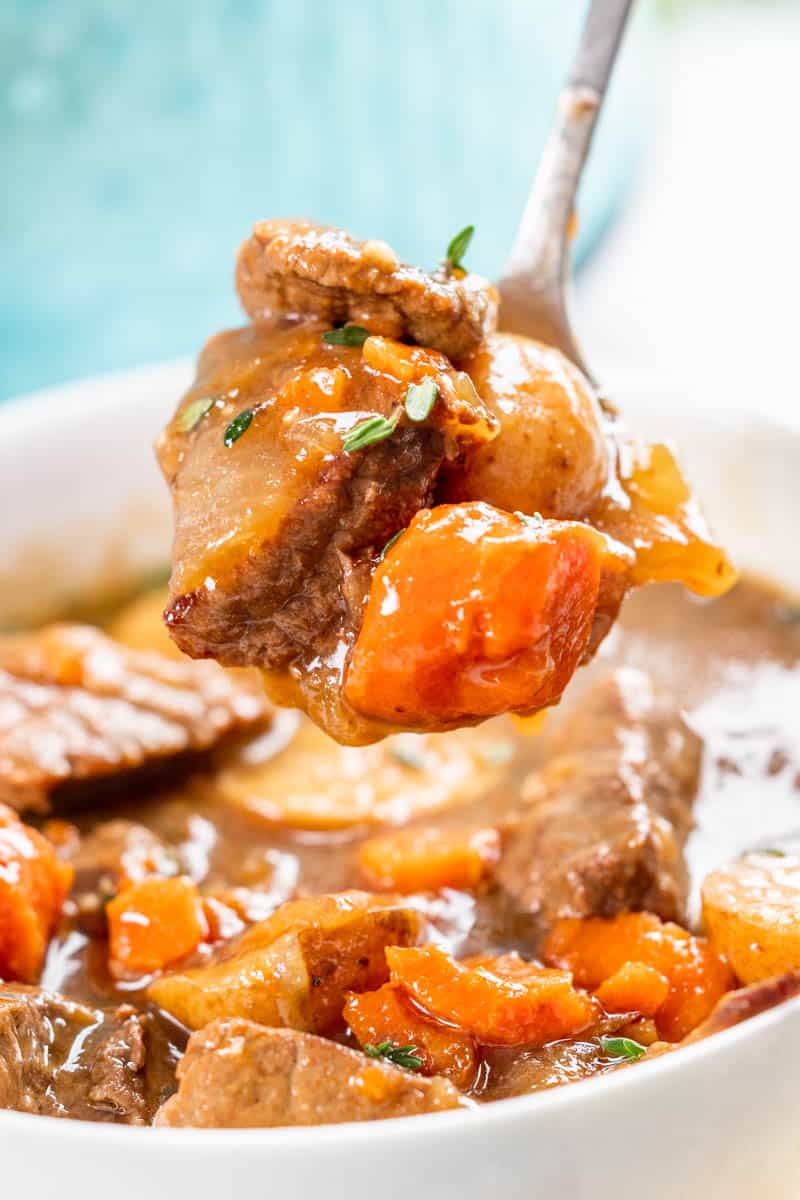 There's something about a hearty stew that just feels like a warm hug from the inside out, and this Slow Cooker Irish Stew is no exception. Made with tender chunks of beef or lamb, root vegetables, and a rich, savory broth, this dish is the ultimate comfort food. What's more, it's made entirely in a slow cooker, which means that all the hard work is done for you. Simply toss in your ingredients, let the slow cooker work its magic, and come back hours later to a delicious, warming meal.
Meat Options
One of the best things about this recipe is that it's incredibly versatile. We're giving you the option to use lamb or beef, depending on your personal preferences. Both options will give you a delicious and tender meat that's perfect for stewing. So whether you're a die-hard lamb fan or a beef aficionado, you can make this recipe work for you.
Alcohol Substitutes
While Guinness beer gives this Slow Cooker Irish Stew a rich and complex flavor, it's understandable that not everyone may want to use alcohol in their cooking. Fortunately, there are many substitutions available for both the beer and red wine called for in the recipe. If you prefer not to cook with alcohol, you can simply leave out the beer and/or red wine and use extra beef broth in its place.
Serving Suggestions
If you're looking for a classic pairing, consider serving the stew with some crusty bread or soda bread to mop up the delicious broth. Mashed potatoes or colcannon are also a great option, as they can be used to soak up the flavorful broth and make the meal even heartier. If you prefer something lighter, you could serve the stew over a bed of fluffy rice or egg noodles. For a burst of freshness and color, garnish the stew with some chopped parsley or scallions before serving.
Do I need to brown the meat before adding it to the slow cooker?
Yes, browning the meat before adding it to the slow cooker is an important step that helps to develop flavor and texture. It's worth taking the extra time to do this step properly.
What type of potatoes are best to use in Irish stew?
When it comes to Irish stew, it's best to use waxy or all-purpose potatoes, rather than starchy potatoes like russets. Waxy potatoes hold their shape well during cooking, and won't fall apart or turn to mush in the stew. Some good options include Yukon Gold, red potatoes, or new potatoes.
How long does this recipe take to cook in the slow cooker?
This recipe can be cooked on high for 3-4 hours or on low for 6-8 hours. It's important to note that cooking times can vary depending on your slow cooker, so be sure to check the meat and vegetables for tenderness before serving.
Can I make Irish Stew on the stove?
You absolutely can make this recipe on the stove instead of your slow cooker. You can find detailed instructions here.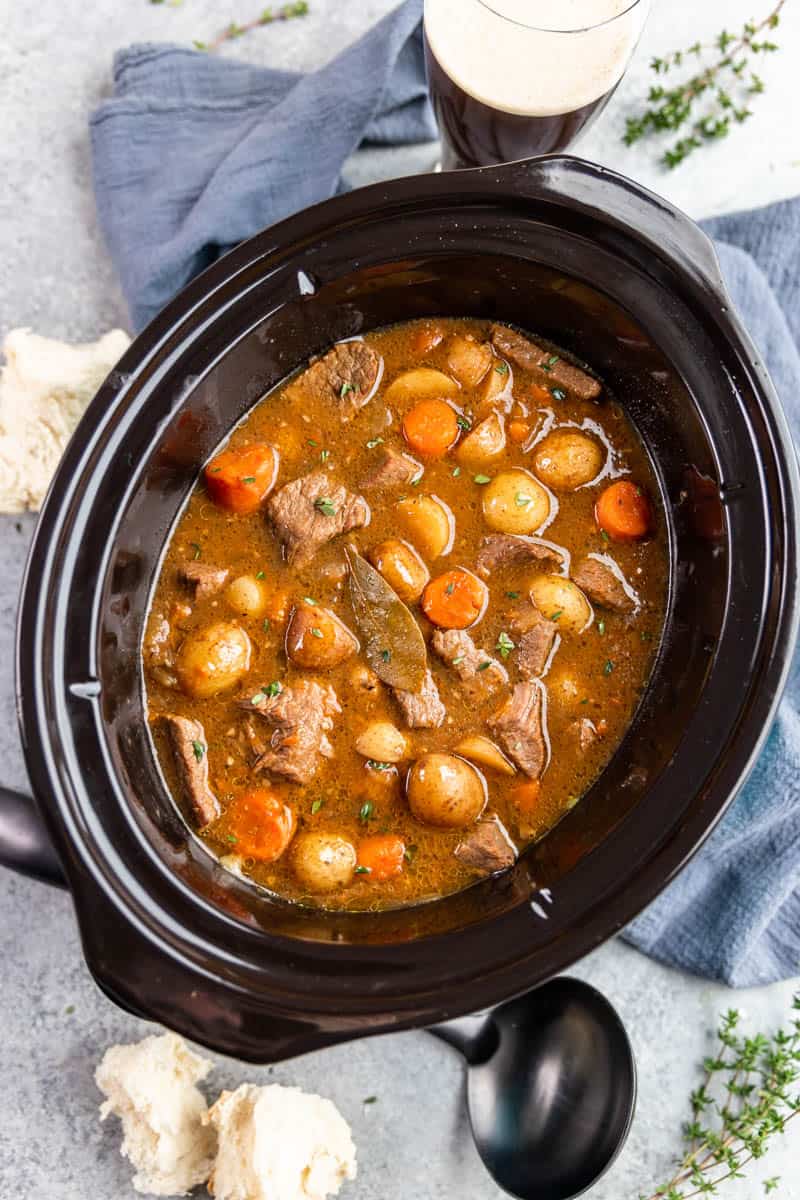 Storage & Reheating Instructions
This stew can be stored in an airtight container in the refrigerator for up to 3 days, or in the freezer for up to 3 months. To reheat, simply warm the stew in a saucepan over medium heat until heated through, adding extra beef broth or water if needed to thin out the broth.
Alternatively, you can reheat any leftovers in the microwave in 30-second increments until warmed through.
If you like this recipe, you may be interested in these other delicious soup recipes: