Creamy Clam Chowder is full of hearty veggies, potatoes, and delicious clams, to give you the most thick and creamy chowder ever! It takes less than one hour to have this amazing soup on the table and ready to eat. You're going to love this cold weather favorite!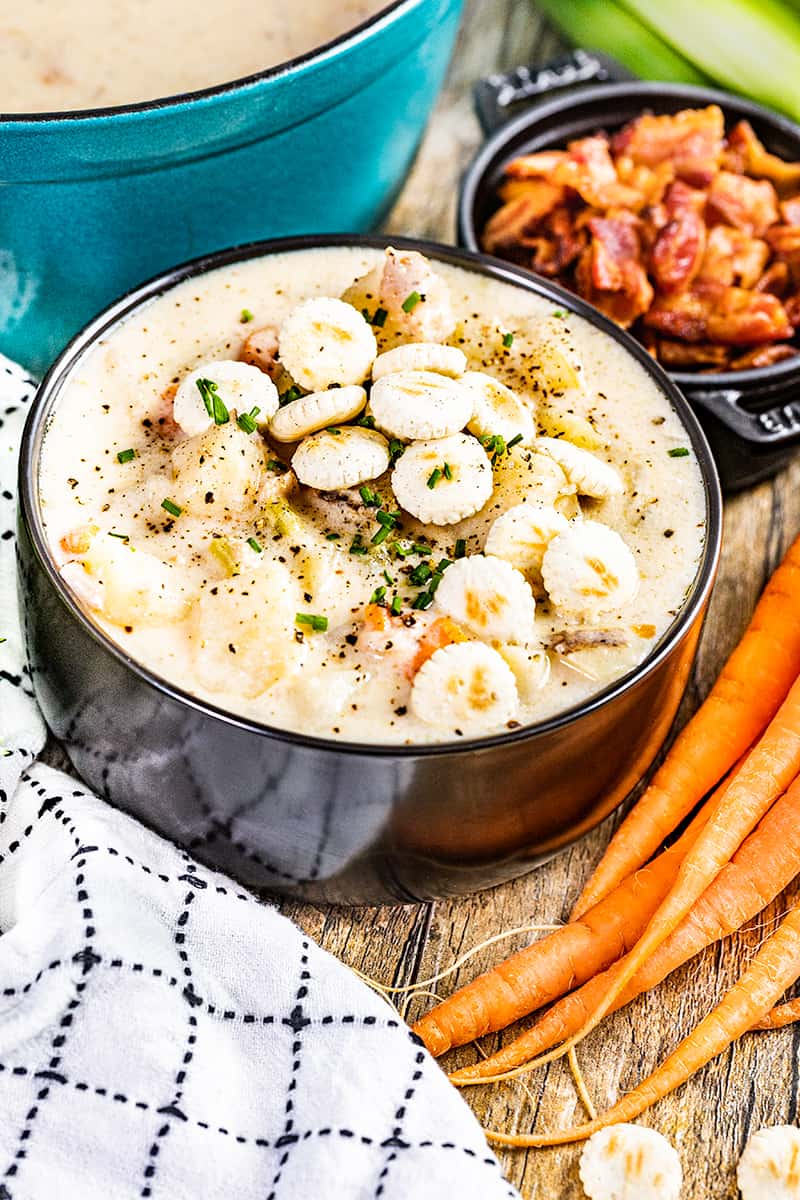 We have been in love with clam chowder since we were kids. Clam chowder represents wonderful breezy days along the bay, eating delicious chowder in a bread bowl, with some of our favorite people. It is completely nostalgic, and absolutely delicious. Typically, we make this on some of the stormiest days in the winter. There's nothing quite like a thick and creamy chowder to warm you to the bones. Go ahead and serve yourself an extra serving of this tonight, hopefully in an amazing sourdough bread bowl. You're going to love this one!
Half and Half:
Store bought half and half is simply half heavy cream and half whole milk. If you cannot find half and half, you can simply use 1 cup whole milk and 1 cup heavy cream for this recipe.
Clam Juice:
Yes, we know this seems strange to buy clam juice in a bottle, but that's exactly what we're doing. You can find clam juice in your local grocery store with the canned clams and tuna.
New England, Manhattan, and Rhode Island Clam Chowder:
Phew, that's a lot of chowders! Clam chowder originated in the northeast, and while there are many regional variations, the three most popular are the New England , Manhattan, and Rhode Island clam chowders. This recipe is a New England style clam chowder, because it is made with cream.
Can I make Creamy Clam Chowder without bacon?
Bacon is a traditional ingredient in clam chowder, and adds amazing flavor, but you can always leave it out. If you prefer to leave out the bacon, you will simply start by sautéing your veggies in butter.
Toppings:
Clam chowder is fantastic as is, but we love to top it with shredded cheese, chives, or even crushed oyster crackers on top!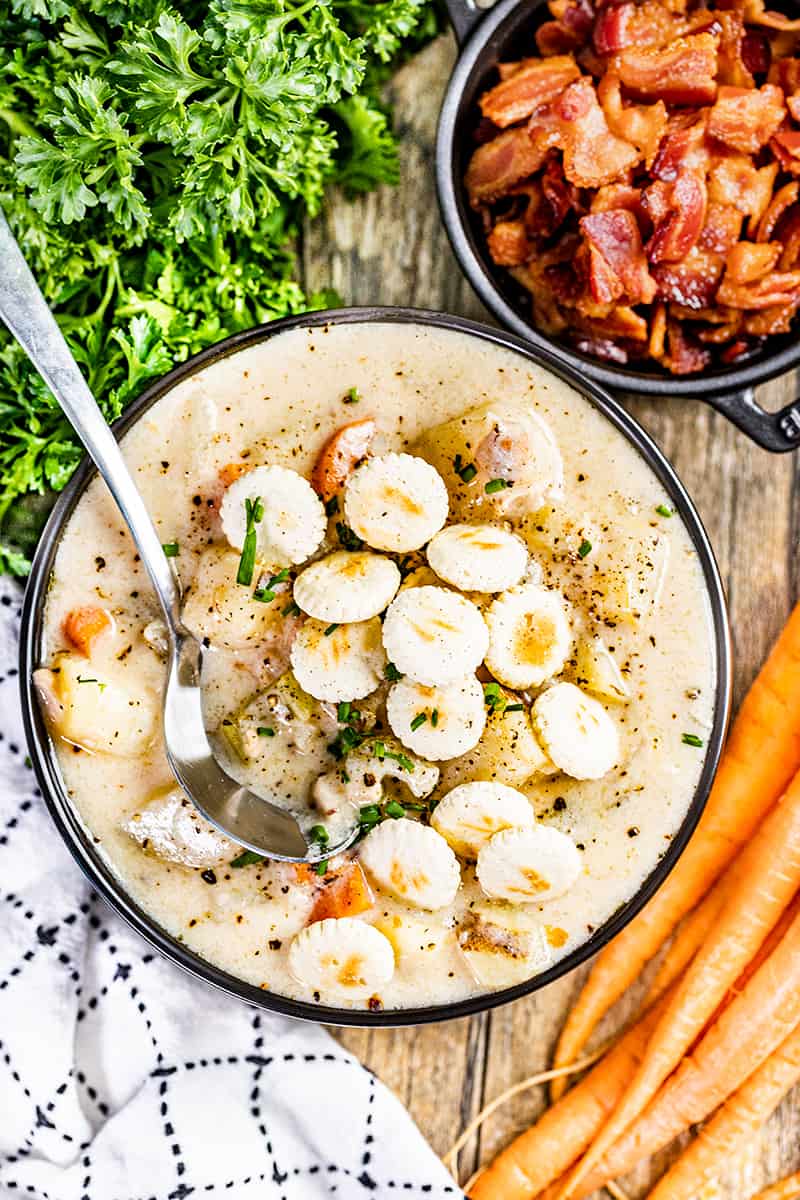 Storage and Reheating Instructions:
Clam chowder is best served fresh. If you have leftovers, store them in an airtight container in the refrigerator for up to 4 days. Reheat in a saucepan on the stovetop over medium-low heat until warmed through.
If you like this recipe, you may be interested in these other delicious soup recipes: