Creamy Sausage Potato Soup is savory, creamy, and full of amazing sausage. You're going to love this cold-weather favorite soup!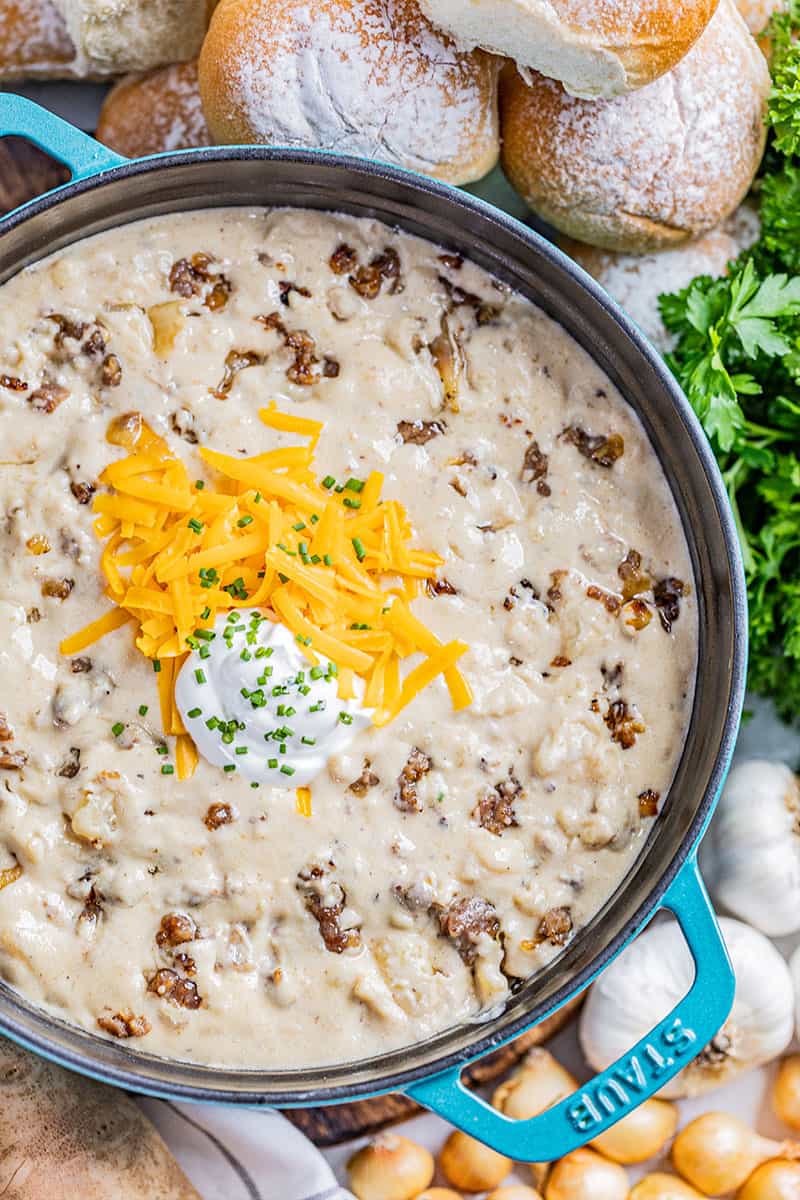 We are solidly into Fall in the midwest, and that means only one thing: soup season. We just can't bring ourselves to make a hot soup in the middle of summer, and we are seriously missing out in those warmer months. The return of cooler weather and stormy season means we are living for these chunky, creamy soups. We like to make them at the start of the week and then eat them for lunch throughout the rest of the week. Serve this up with some homemade french bread, and you are in for a serious, savory treat.
Sausage Options in Creamy Sausage Potato Soup:
We love the flavor of a good country sausage in this soup, but we understand that not everyone eats pork. You can always substitute with ground chicken or turkey, however, you will miss out on the amazing spices and flavor present in the country sausage.
Soup Chunkiness:
While we prefer to leave this soup really chunky, you really can make this soup as creamy or as chunky as you like. Really go to town and mash those potatoes as much as possible, or give it just a light mash to retain most of the chunks.
Potatoes:
We highly recommend you use russet potatoes in this recipe. You need all of that starch that a russet has to offer.
Can this be made dairy-free?
Absolutely! You will simply need to use your favorite plant-based substitutes for the butter, half and half, sour cream, and cheese. You should be able to find those things in your local grocery store next to their dairy counterparts, or in a vegetarian/vegan section.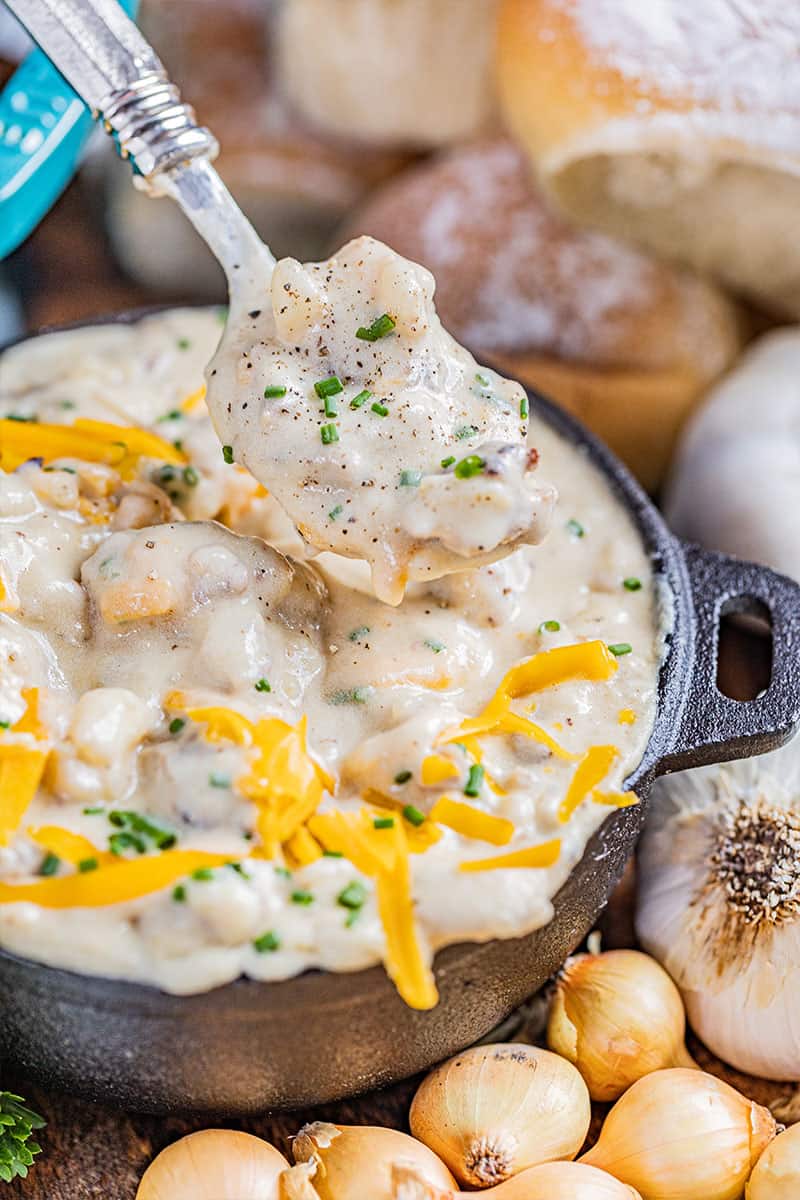 Storage and Reheating Instructions:
Store any leftovers in an airtight container in the fridge for up to 5 days. Reheat in a saucepan on the stovetop over medium-low heat until warmed through.
If you like this recipe, you may be interested in these other delicious soup recipes: